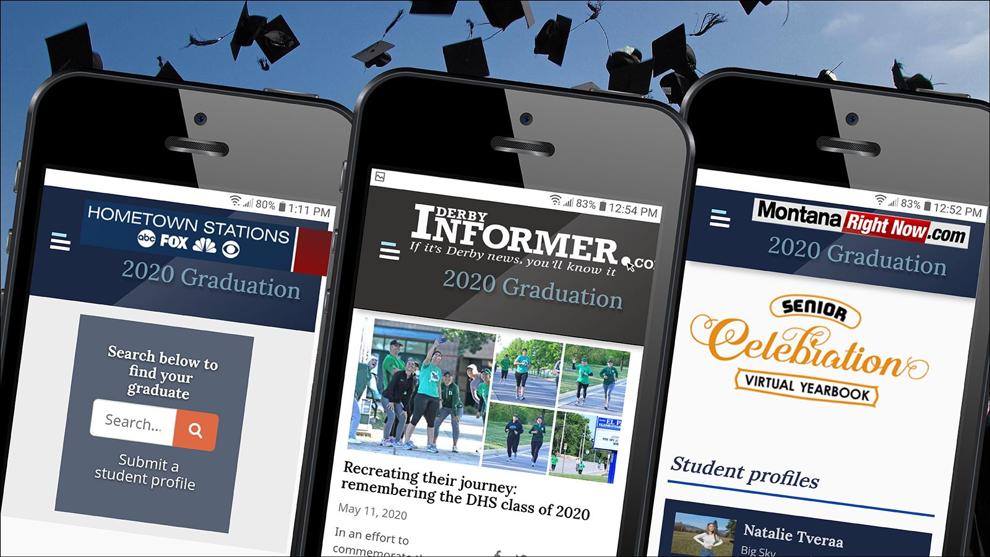 With graduation ceremonies across the nation being cancelled or postponed due to COVID-19, local media sites are looking to offer students the chance to share their accomplishments and future goals. Virtual Graduations by TownNews gives sites a turnkey special section designed to do just that.
TownNews customers are making sure the class of 2020 is celebrated (while generating some much-needed revenue), in spite of pandemic-related l…
Sites from across the TownNews network are taking advantage of this new section and seeing the benefits of celebrating with their communities. Over 100 domains have set up the special section since the launch of the program in April. Increased traffic, revenue from sponsors and advertising, and a favorable community response make this a winner for everyone.
"We were looking for a specific promotion we could run to celebrate our local grads," said Tonya Palazzi, local sales manager for MontanaRightNow.com (KWYB-NWYB) in Butte-Bozeman. "Although we understood the need for schools to take action, we felt sad that our local-area seniors would miss out on the memories they look forward to their entire scholastic lives."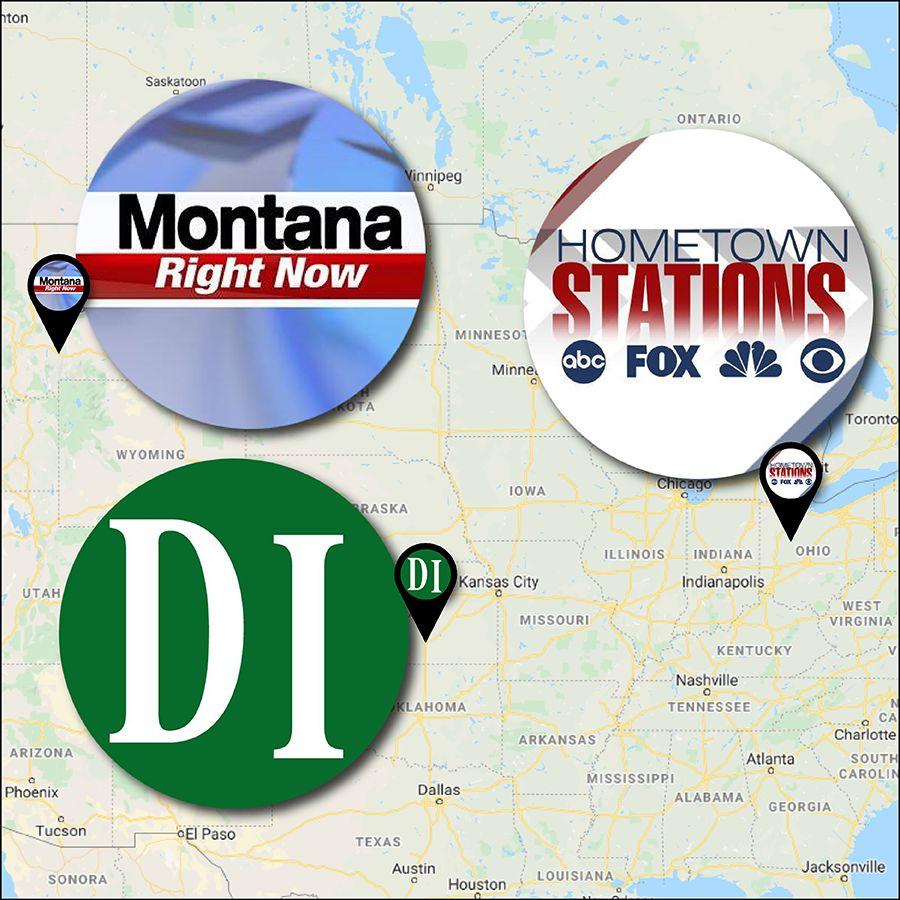 "Since students are not able to enjoy a normal graduation ceremony, our stations also wanted to show our support for them in any fashion we could," said Michelle Kirkendall, Vice President and general sales manager for Your Hometown Stations in Ohio.
"We wanted to give graduates the space on our site for their profiles, celebrations, news, and photos so they can share with family, friends, and the rest of the world," said Rhonda Cott, co-owner of the Derby Informer, a weekly newspaper in Kansas.
Here are three takeaways for building a successful Virtual Graduations section:
1. Prepare for a rush of student profile submissions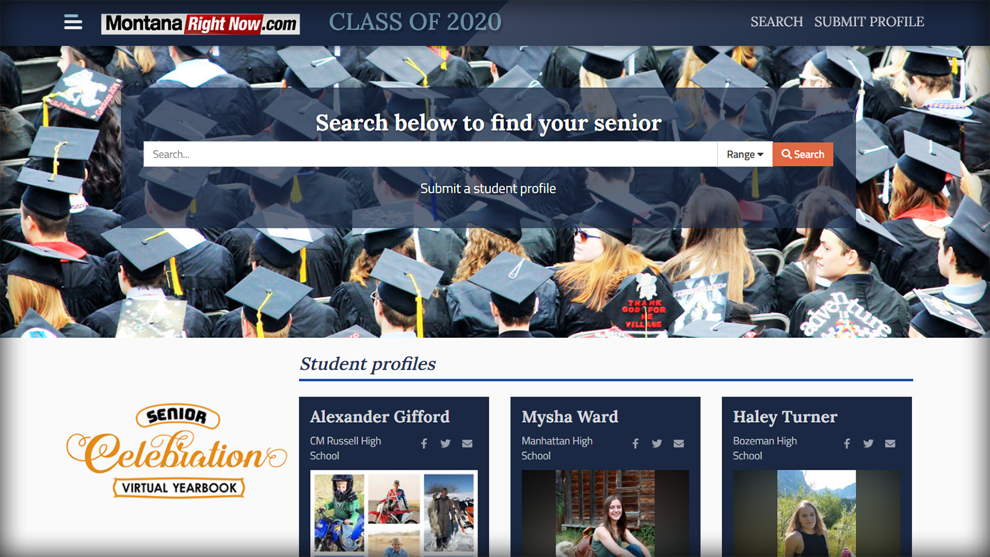 An online graduation celebration gives local students the chance to show off. Student profiles are created from information provided by the students themselves or by parents and guardians. Once you get the word out by talking to schools, running promotions on air or in print, and advertising on your site, be prepared for the submissions to come in.
"Within minutes of the first email being sent to Derby High School, we had submissions," Cott said. "We sent principals a brief introduction about our virtual graduations page and provided links to the submission form. They forwarded this information to parents which made submissions roll in much sooner than expected."
"It was immediately embraced by our community. Within 24 hours of making the section live and running promos, we were receiving student profile uploads at a steady pace." Palazzi said. "It's important to be ready to help with student submission uploads, because once they start coming the pace gets fast and furious rather quickly!"
2. Sign up multiple sponsors and advertisers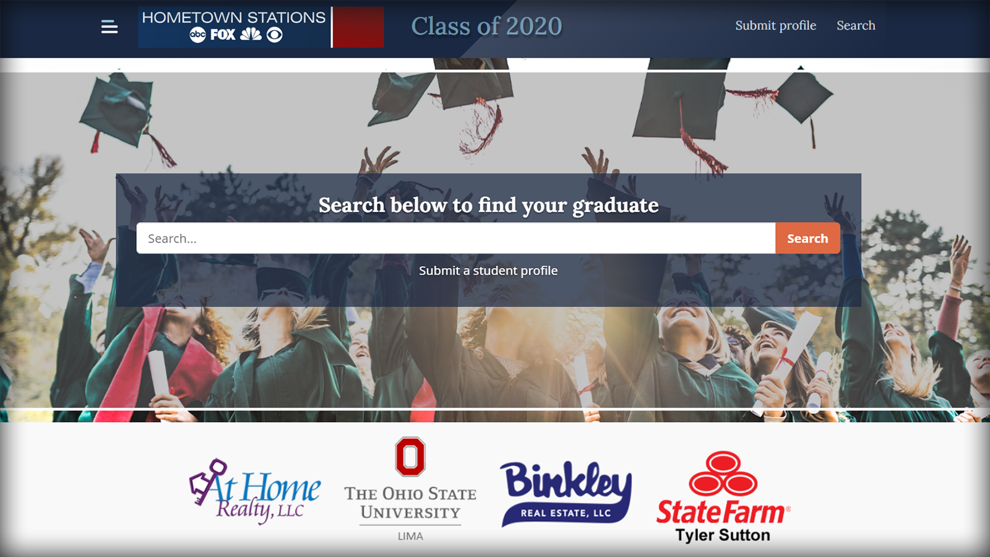 Your Hometown Stations signed up four sponsors for their graduation section: two realtors, an insurance company, and a university. Sponsors are eager to participate in a feel-good promotion that shines a light on local students. "The feedback we have received has been very positive," Kirkendall said. "If we had more time, especially in a normal situation, we could have locked down even more sponsors."
In Bozeman, Palazzi reports they have sold over $20,000 in sponsorships, banner ads, and videos for their Virtual Yearbook. Much of this success is due to the ability to place ad units throughout the section, including on each student profile page.  
"The Virtual Yearbook promotion is so nontraditional in nature that it enabled us to reach out to a list of advertisers we had been wanting to get on the air with us for quite some time. Several of them will convert to long-term advertising," Palazzi said. "Having all that ad potential has really enabled us to maximize revenue with this promotion."
3. Include all the news about graduates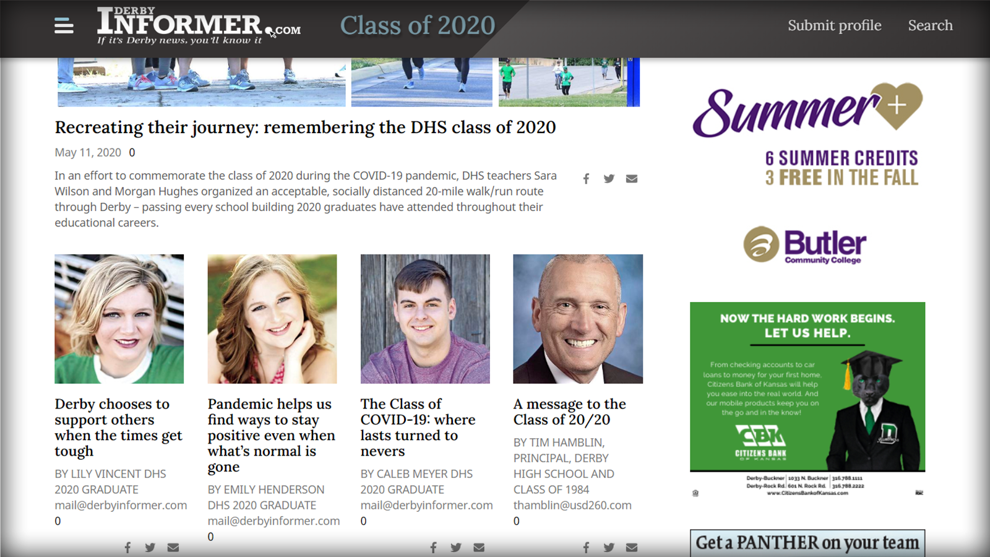 Because Virtual Graduations is fully-integrated with BLOX CMS, sites can include news blocks, video content, related searches, events, and more. The Derby Informer took advantage of this to spotlight the news specifically for and by featured seniors.
"We have created a 'Seniors in the News' block featuring past school year news articles about seniors," Cott said. "We will also be populating this page with our 'Graduate Salute' print product content and will be adding more content throughout the summer as it becomes available with the many different celebrations planned."
In Montana, the team is bringing video messages to students. "Although we're not featuring a video commencement, we are using video blocks to feature messages from school principals, a valedictorian, and—hopefully—the football coach," Palazzi said. "It's such an enticing bit of content to have available."
A Virtual Graduations section is a bright spot during an uncertain time that brings together the community while increasing traffic and providing new advertising opportunities.
"It's a feel-good experience to brand our stations with a promotion like this that connects students, faculty, and friends and family from all over our state!" Palazzi said. "One visitor told me she looks forward to viewing the site everyday to read student comments and to learn of their future plans. She told me 'It's totally uplifting—the highlight of my day.'"
A lot of ink (digital and otherwise) has been spent examining the economic havoc of COVID-19, but the impacts are being felt everywhere. Stude…
Cherry Wolf is a marketing specialist at TownNews.