The Cleveland Jewish News is defying what it means to be "just a weekly niche." Winner of the Press Club of Cleveland's 2018 awards for Best Non-daily Newspaper and Best Website in Ohio, CJN knows what it takes to be an award-winning site. They've become a daily resource for community news thanks to a hard working team, a digital-first mindset, and a little help from TownNews.
"We're a weekly newspaper, however, we operate our newsroom with a daily newspaper mentality," said Bob Jacob, managing editor, CJN. "Our reporters and multimedia journalists are covering stories daily, conducting interviews in the community, filing those stories, and within minutes, that story is edited, and posted to our website and across our social media channels."
Stay true to your community
CJN has deep roots in their community. In 1964, Jewish businesses and community leaders came together to purchase two privately-owned area newspapers and form the Cleveland Jewish News as an independent, community-owned publication. CJN now serves over 80,000 Jewish residents as a vital part of a publication company that produces several magazine titles for both the Jewish and secular communities, events, custom publications serving dozens of clients, suburban magazines for local municipalities, and a sister bi-weekly newspaper and site in Columbus, Ohio. Beyond that, they host numerous social media channels and websites for each of its magazine properties.
The focus has always been on content for the local community, from local business and restaurant news, to special advertiser sections in healthcare, finance, estate planning, legal and education, to life cycle celebrations and notices, and much more. Readers also look to CJN for more time-sensitive breaking news alerts—traffic accidents or water main breaks—that are often left out when the paper goes to print.
"Our most popular stories are often about a local business," Jacob said. "It could be a news brief or a preview of a community event. That story provides a service to our community and our readers have been depending on that for more than half a century. Our mission hasn't changed but the manner in which we disseminate content to our readers and viewers, using TownNews tools, has changed and expanded."
Embrace a digital-first mindset
Prior to Jacob joining CJN in 2011, the focus on the website was limited to posting weekly print stories the day before the paper went out. Jacob, with his background in dailies, immediately set to work changing the paper's workflow.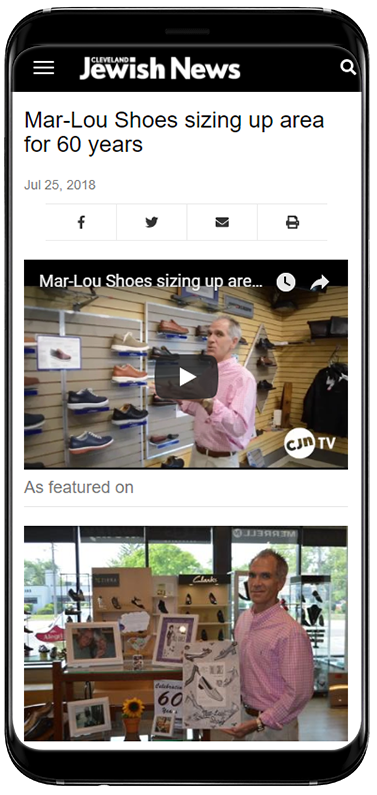 "We've become a digital-first mindset here," Jacob said. "Even though we print once a week, we update the website constantly. We're not print-first anymore. And we have more exclusive, locally-produced content on our site, both from our reporters and wire services."
CJN enriches online content using the full range of TownNews editorial tools, adding related articles, timeline collections, photo galleries, in-line links, pull quotes, and much more.
"Online, we can easily include related photos, past stories, timelines, and locally-produced video content which get housed in our 'CJN TV', all as assets to help tell that story in ways which go beyond the written word," Jacob said.
Grow ad revenue without annoying your users
CJN reserves the best advertising spots for locally sold ads. Secondary programmatic ads then follow a strict set of guidelines and best practices.
"We don't have flashing gifs, autoplay ads, or crazy intrusive things coming from all sides," said Rebecca Fellenbaum, CJN's former digital marketing manager. "We're very careful these are static ads spaced out, not invading visitors. We've never had any negative comments from the community about the number of ads." [Editor's note: Rebecca Fellenbaum is no longer with CJN.]
In early 2018, CJN joined the TownNews iQ program for management of their local and programmatic advertising. "We moved to the iQ program as a way to fill ads on the site we weren't selling locally," Fellenbaum said. "We want to take advantage of our growing traffic and extra real estate on the site."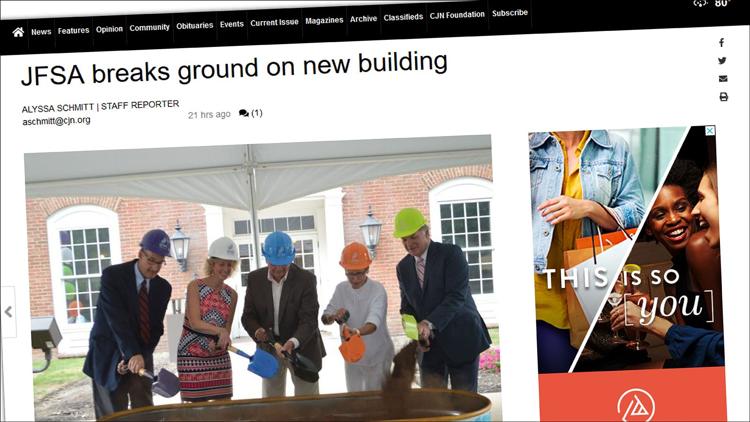 Quality ad placement and strategy—along with the expertise of the iQ Ad Ops team—has led to an increase in ad viewability and considerably higher CPM rates. CJN's viewability score, crucial for ad buyers, more than doubled in just the first month of the program.
"Now we're covering our entire bill from TownNews with revenue from the iQ program—and a couple months, TownNews even cut us a check," Fellenbaum said. "We're really happy with the results!"
Take advantage of the technology
Successfully adopting a digital-first mindset requires keeping up with ever-changing technology. According to Fellenbaum, CJN's 15-year partnership with TownNews has been instrumental in helping them stay on the leading edge.
"TownNews pays attention to all sides of digital. What Google or Facebook are doing, moving to HTTPS, or converting from HTML to CSS—all these technical things every website needs. TownNews is constantly upgrading to adapt to things," Fellenbaum said. "We're able to take advantage of all of it."
Cherry Wolf is a marketing specialist at TownNews.