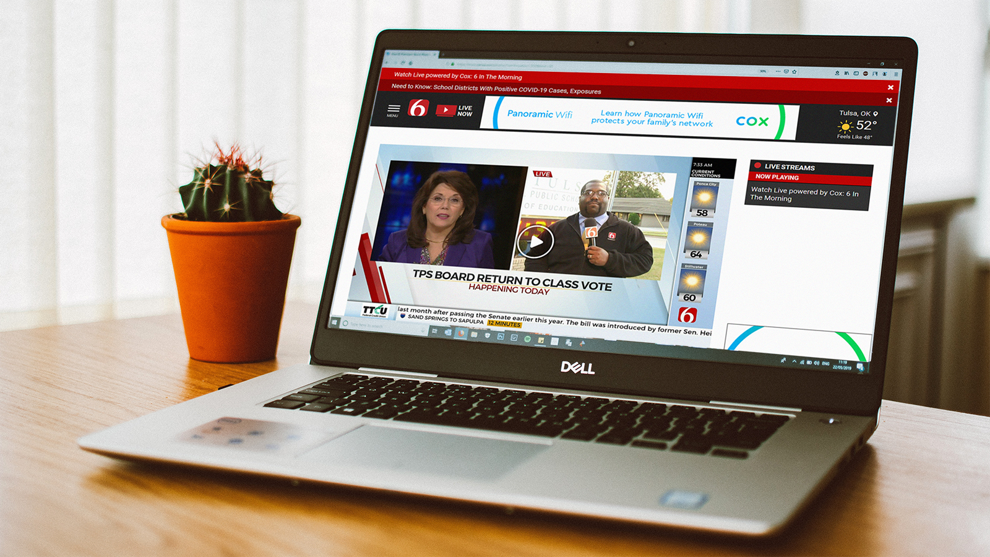 For News9.com and Newson6.com—two television stations covering Tulsa and Oklahoma City—nearly every news story includes video. "We served 1.4 million videos and livestreams in May 2020, our first full month on Field59 VMS," said Richard Cox, Director of Digital Operations for Griffin Communications. With the majority of their digital content being video, it's crucial for parent company Griffin Communications to have an efficient and reliable video management system (VMS).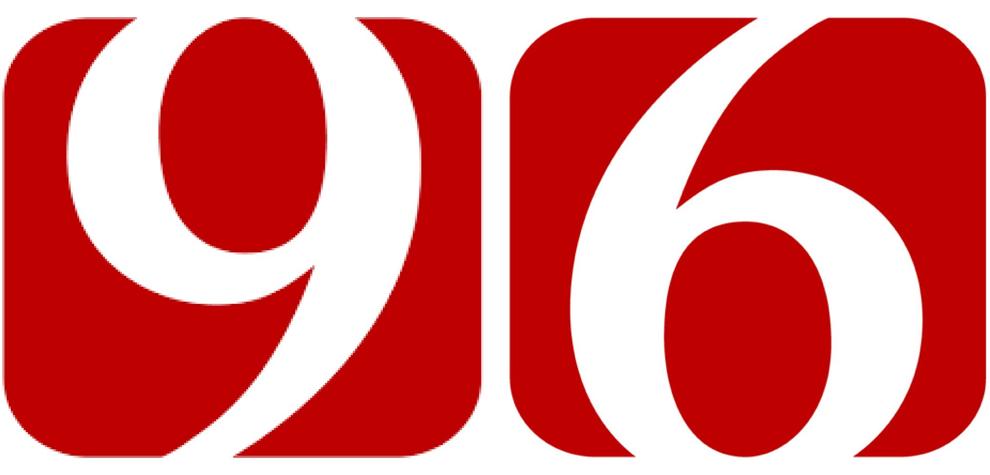 "We wanted a VMS that could provide better social media integration and more livestream publishing points, and was a better value," Cox said.
To achieve those goals, Griffin Communications turned to Field59 VMS by TownNews. "We chose TownNews because of the robust feature set, flexibility, scalability, and ease of publishing to multiple platforms—as well as competitive pricing."

Multiple livestreams, minimal effort
Griffin Communications' stations broadcast more than thirty-five live streams each week. Livestreams flow to the website and social media automatically from Field59 VMS. "With Field59 VMS, we are able to easily add many livestream publishing points," Cox said. "It requires minimal effort from our content team."
Using built-in Field59 VMS workflows, Griffin Communications has customized a solution to meet their needs that includes multiple livestreams, captured video feeds, and FTP processes.
"The way they've built Field59 VMS into their content management system (CMS) gives the stations the ability to quickly go live on their digital platforms with multiple livestreams," said Michael Worringer, senior product manager at TownNews.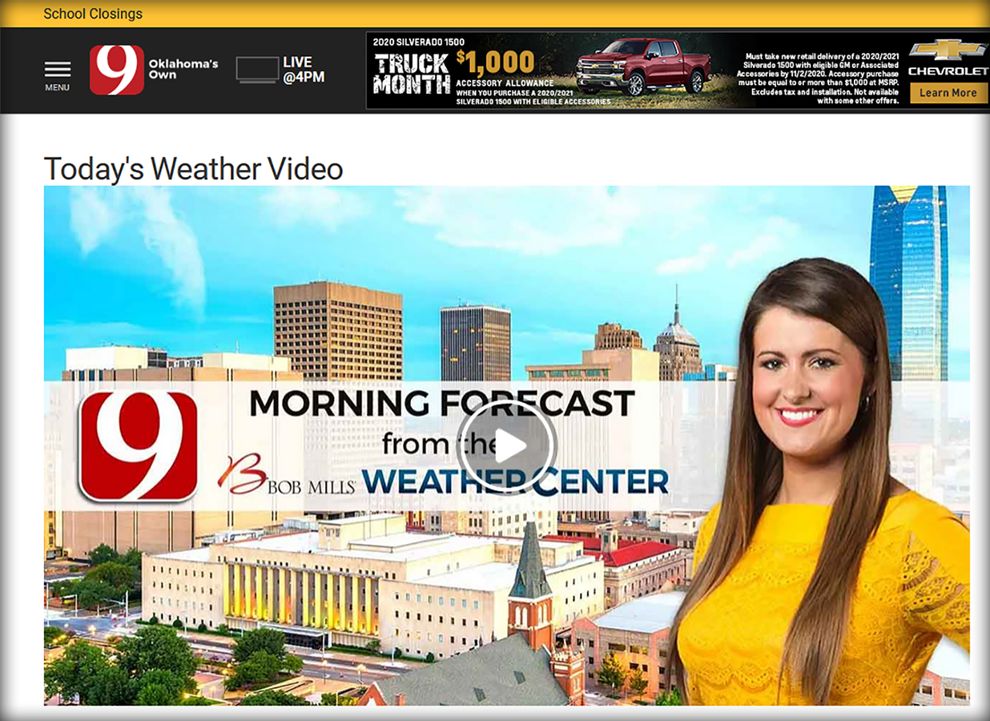 During severe weather events, both sites make the most of multiple livestreams. Special weather sections feature breaking news, updates, and videos. "Whether it's forecasters in the studio or storm chasers in the field, Oklahomans will always stay updated when severe weather hits," Worringer said.
Embed videos with ease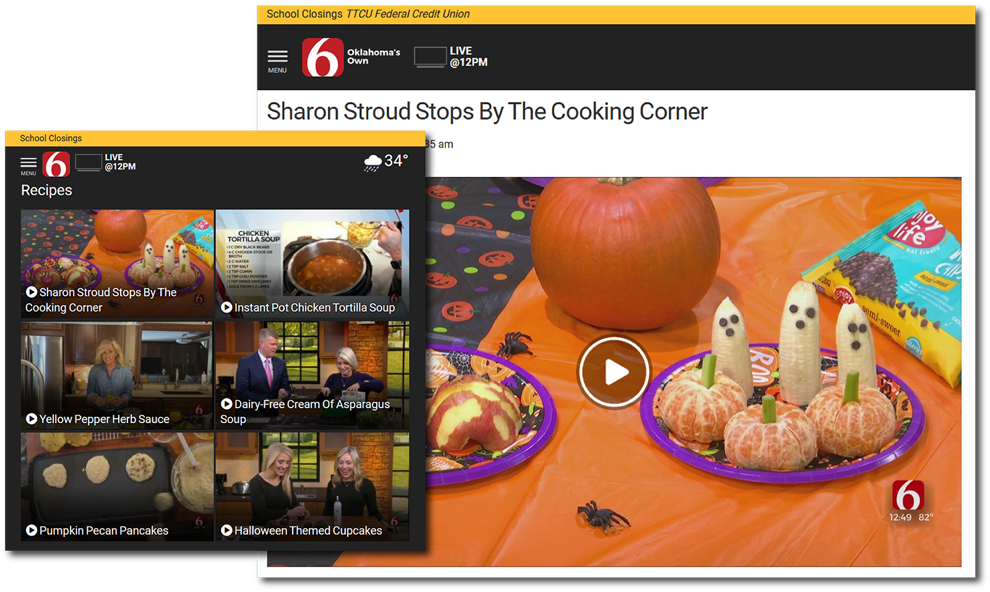 "Field59 VMS makes inclusion of videos easy, and it's simple to embed videos into our existing CMS," Cox said. "The clipping features are also intuitive and easy to use."
Videos can be found throughout both sites, in the "top stories" section, and on dedicated landing pages. And the sites make it easy to see any stories that are videos by including a play button in the title.
A large built-in player on video articles keeps visitors on the site. The video player also allows the sites to bundle companion banner ads with video pre-roll ads to create compelling packages.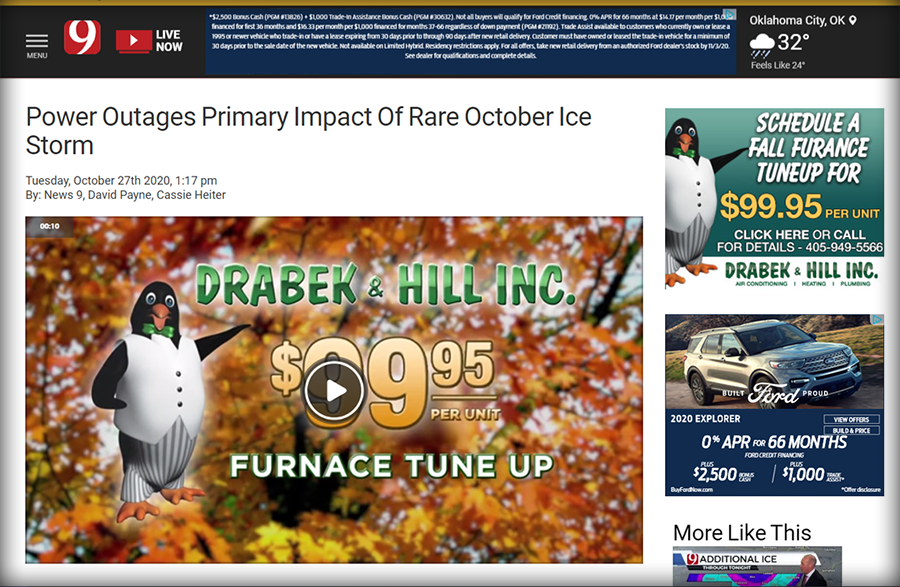 Continued customer support and improvements
"TownNews is very responsive to questions, bugs, and enhancement requests," Cox said. "They provide very good training and support. And the continued support during this difficult time of COVID-19 has helped us as well."
Build your optimal workflow and deliver video to web, mobile, social, OTT, and over the air with the Field59 video management system (VMS) from TownNews.
"While TownNews usually touts our ability to offer complete content management solutions—via our BLOX and Rayos CMS platforms—and video, Griffin Communications demonstrates that Field59 VMS can be used robustly with any CMS," said Worringer.