"Our websites used to be straight from the 90s—they weren't mobile friendly, and there wasn't a whole lot of content. There wasn't any reason for readers to keep coming back," said Bob Wendt, technology director for Sycamore Media. "After we switched from our previous third-party provider to TownNews's BLOX CMS, we got rave reviews about the new sites, and within less than six months, we could see traffic growing exponentially."
Sycamore Media includes three eastern Iowa newspapers: Maquoketa Sentinel-Press, Bellevue Herald-Leader, and DeWitt Observer. Each site saw incredible results post-launch thanks to fresh new looks and the implementation of a few key best practices.
Show off your collections
Maquoketa Sentinel-Press experienced a dramatic increase in traffic—from less than 3,000 pageviews/month, to over 30,000/month on average—thanks in part to online photo collections. "Obviously, photos are popular with people, and that is one area we've seen significant growth online," Wendt said.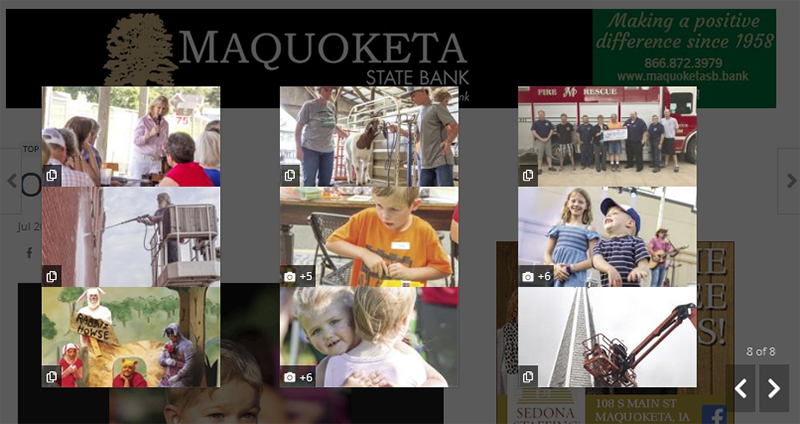 Photos, videos, and other related information can be easily included with not just articles, but stand-alone collections and featured blocks as well. And because digital space is not limited by the column inch, photographers can easily showcase more photos than in print spreads.
"One thing that attracted us to TownNews is that we can easily reuse things," Wendt said. "Instead of just having a story with photos attached, everything is a separate asset that can be repurposed elsewhere on the site. It makes it easy for even the not-so-tech savvy users."
Become the first stop
Supplementing local coverage with regional and national content has also contributed to increases in pageviews at Sycamore Media's properties, most notably at the DeWitt Observer. Including additional relevant content has helped The Observer go from 25,000 page views/month to over 50,000.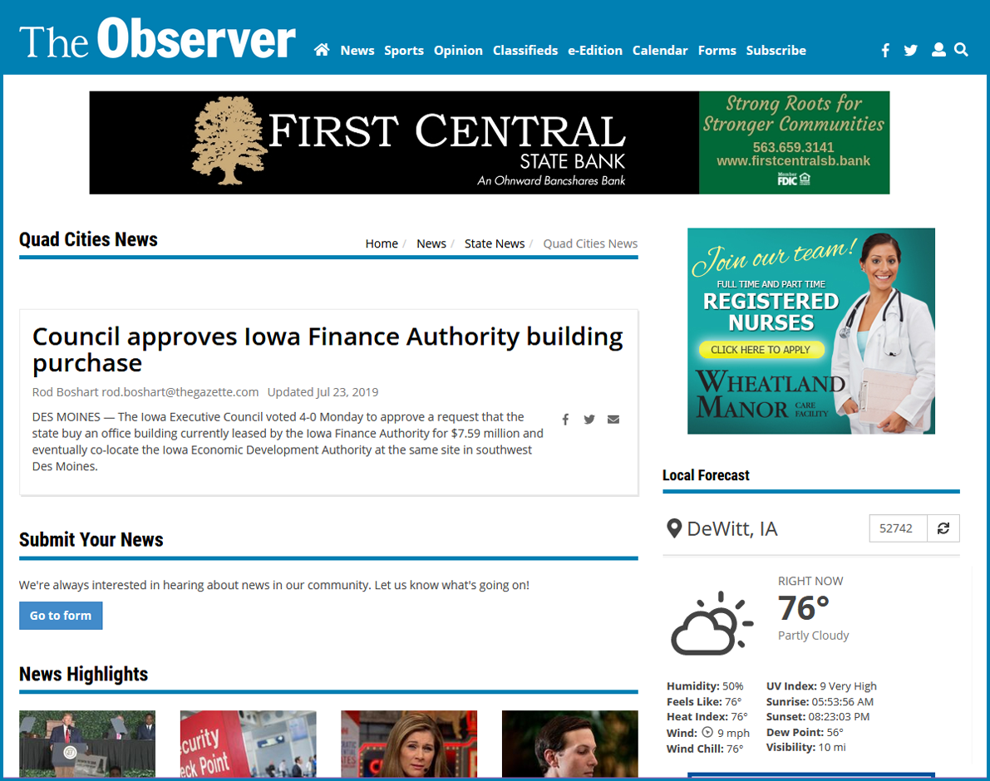 "In DeWitt, we incorporate content coming out of the nearby Quad Cities to give us a regional touch," Wendt said. "People in our community told us they are finding enough on our website now to make it their first stop of the day."
With all three sites on the same platform, Sycamore Media can easily distribute and share content. They also participate in the TownNews Content Exchange, giving them free access to a wide variety of high quality content contributed by TownNews' customer network, allowing them to dramatically expand their local and national coverage.
"We run national video, national sports, arts, and entertainment," Wendt said. "People really like the stuff we're providing, especially from participating in the TownNews' Content Exchange. It has definitely helped with page impressions."
Connect to your audience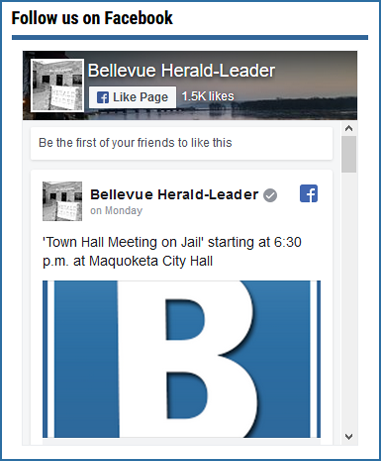 "The integration tool for social media, BLOX Notifier, is probably one of my favorite things about BLOX CMS," Wendt said. "It makes it easy for our reporters and production staff to maintain our social media presence, and it brings readers back."
Social media outreach has helped the Bellevue Herald-Leader go from fewer than 1,000 pageviews per month to over 25,000 per month after launching the new site. Using keywords, sections, and tags, staffers can easily distribute content directly from BLOX CMS to Facebook, Twitter, and more.
"The integrations that come along with BLOX CMS are great and it feels like a complete package. Plus, we know we still have the ability to grow," Wendt said. "And by having more to offer people—with all our content online in an easy-to-read format—it encourages our readers to come back often."