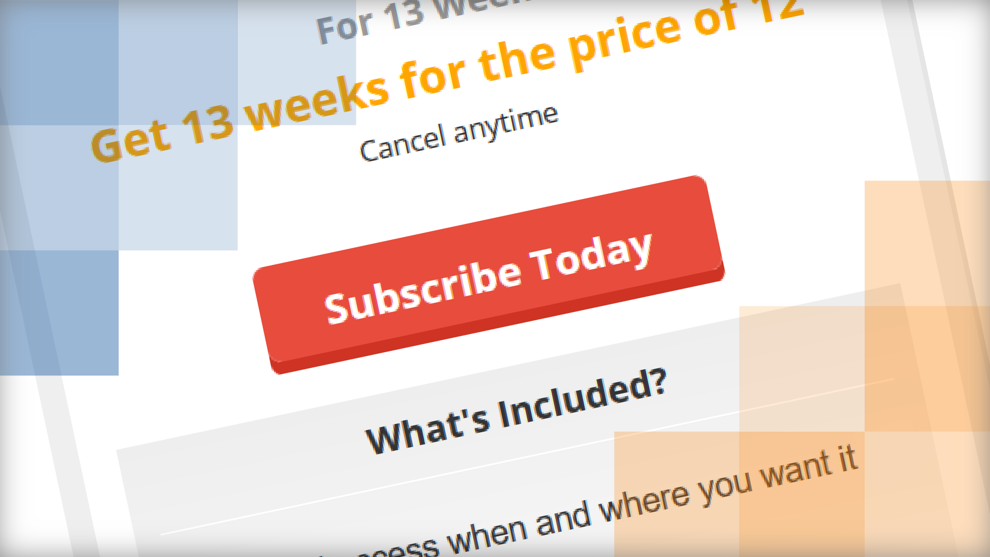 "Our previous paywall was a clunky, legacy print subscription process. Even a digital-only subscription was multiple pages, and it was static, based on number of articles only, not behaviors," said Jeremy Feldman, director of audience development at EO Media Group. "TownNews and Audience+ has helped us better understand our audience, segment them, and serve them different offers based on their reading habits. With the built in one-page payment overlay, it takes less than 20 seconds for readers to subscribe."

Feldman and his team worked closely with TownNews to get The Bulletin—a daily newspaper based in Bend, Oregon—launched as a beta tester of the new and improved Audience+ platform. The Bulletin is one of EO Media Group's fifteen local publications covering the Pacific Northwest. (Editor's note: The revamped Audience+ is now available. Click here to learn more.)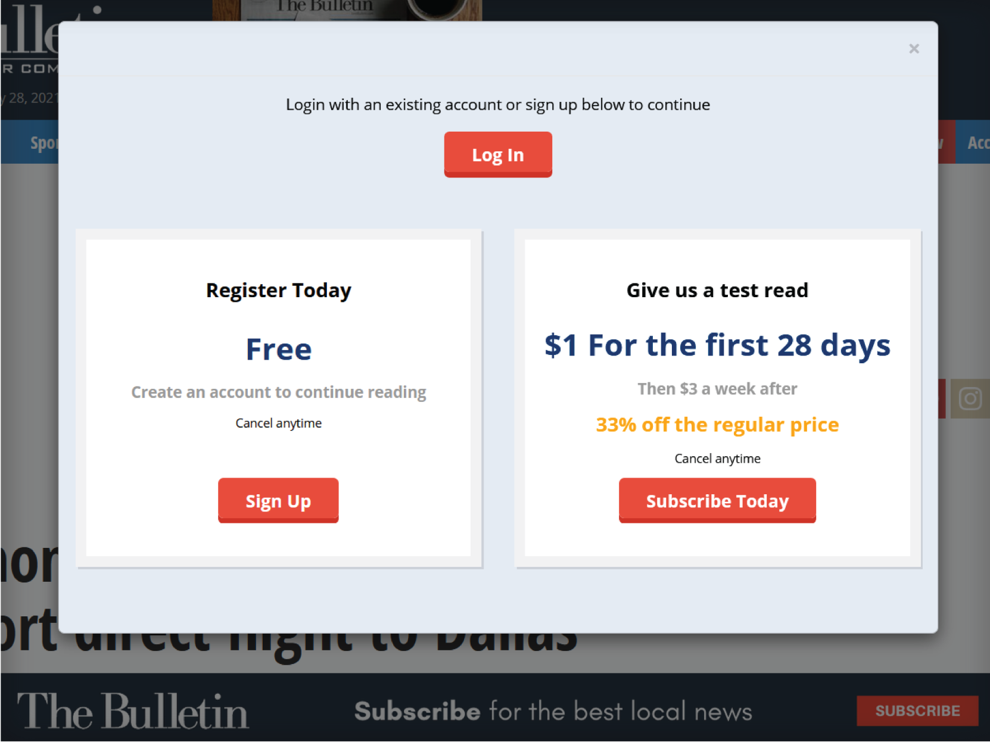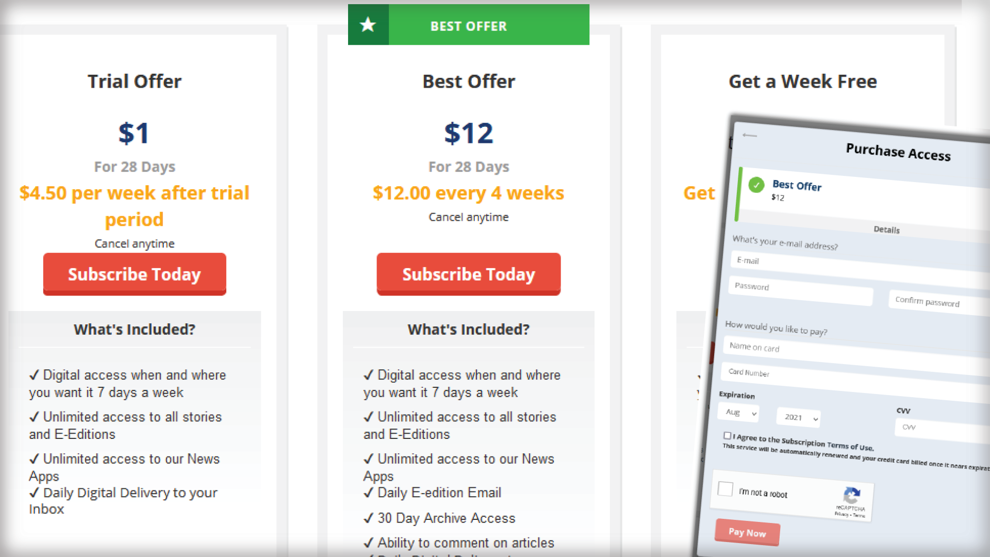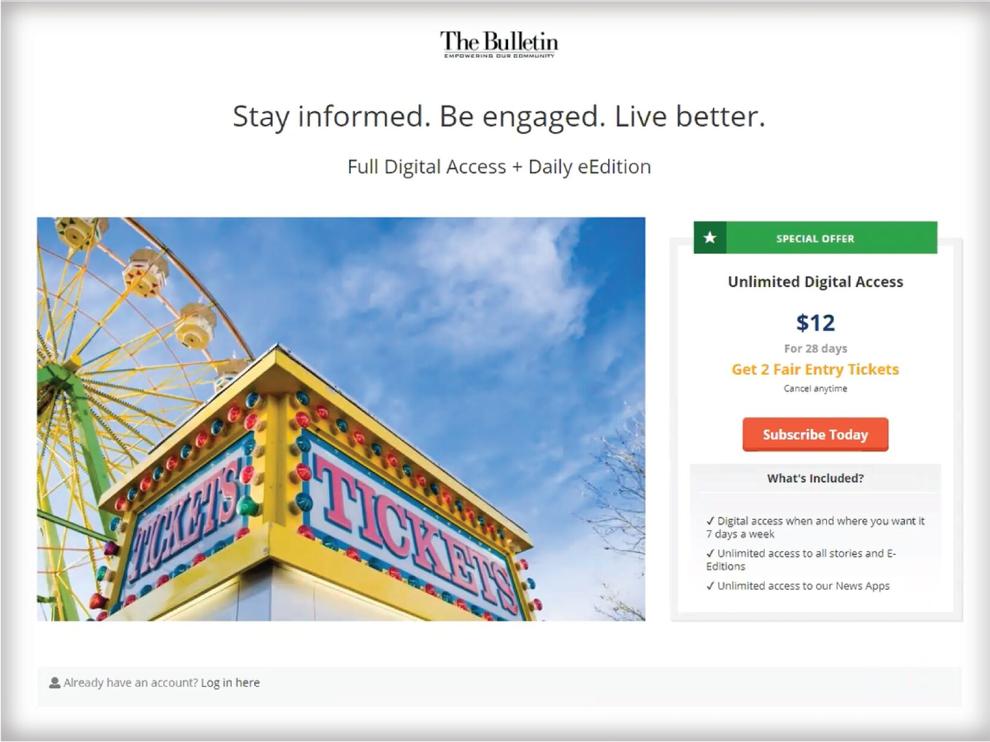 The dynamic paywall and metering solution that targets users with custom offers and converts casual visitors into paying subscribers.