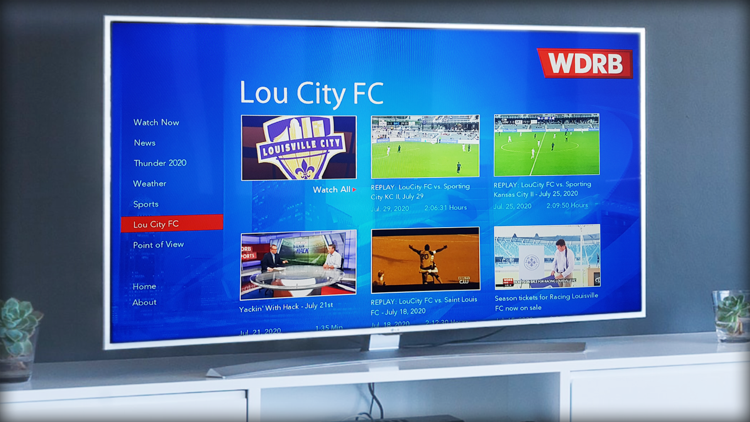 More and more consumers are cutting the cord and turning to over-the-top (OTT) channels on ROKU, Amazon Fire TV, and Apple TV. "There was an urgency to address this growing trend," said Michael Dever, web content manager for WDRB Media. "Recognizing this need, we wanted an ally that is well-versed in video production and app development, so we turned to TownNews."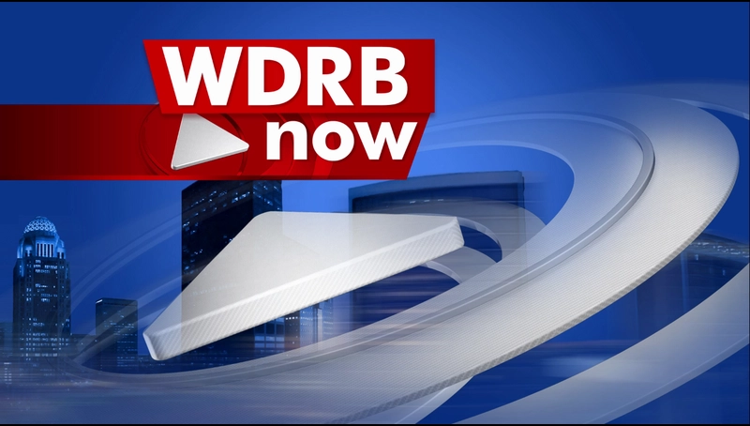 "TownNews served as a valuable resource as WDRB took its first steps in the OTT environment," Dever said. "Besides providing the option to deliver HD video, TownNews staff members consistently ensure any issues are quickly addressed."
Reaching a global audience
WDRB, a news station in Louisville, covers Louisville, Kentucky and Indiana news, weather, headlines, traffic, and sports. "The WDRB NOW app provides live streams of all our newscasts—10.5 hours every weekday, and four hours on weekends," Dever said. "The ability to view newscasts in their entirety seven days back has been useful to both end users and internal staff."
Because OTT viewers are specifically seeking out content on a non-conventional platform, local media companies gain an advantage. "This allows local stations to connect with viewers on a global level as they consume content in an environment they're most comfortable in," Dever said.

"We retain loyal viewers while drawing in new ones in a demographic that's desirable to advertisers. WDRB NOW can also be a lifeline for viewers who have lost power during severe storms, providing up-to-the-minute information and updates through the cell phone version of the app.
"The worldwide reach OTT provides has also won us praise from loyal viewers who have moved away and no longer live in an area where they can watch us on conventional TV."
Increasing monetization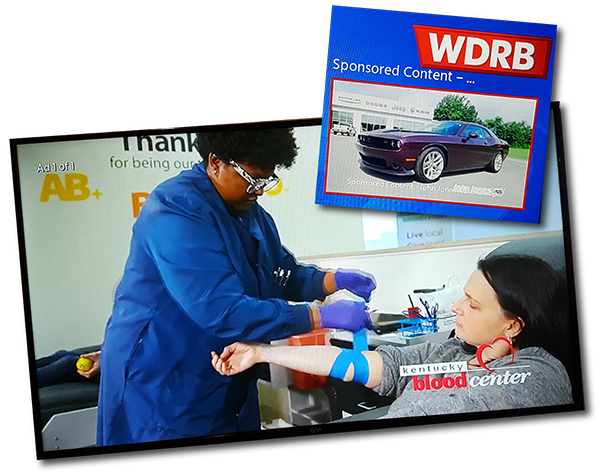 "Our goal is to provide an OTT channel that delivers a solid product that can be monetized," Dever said. "We enjoy working with TownNews and appreciate the willingness to help us find innovative ways to present content to viewers while generating a new revenue stream."
Revenue opportunities include pre-roll ads, commercials, licensing fees, and sponsored content. Sponsors are featured on the home page and in categories.
Airing LouisvilleCity FC soccer matches
WDRB covers a number of sports including the Louisville Cardinals and the Kentucky Wildcats. This season, WDRB Now began streaming live broadcasts of LouisvilleCity FC soccer matches.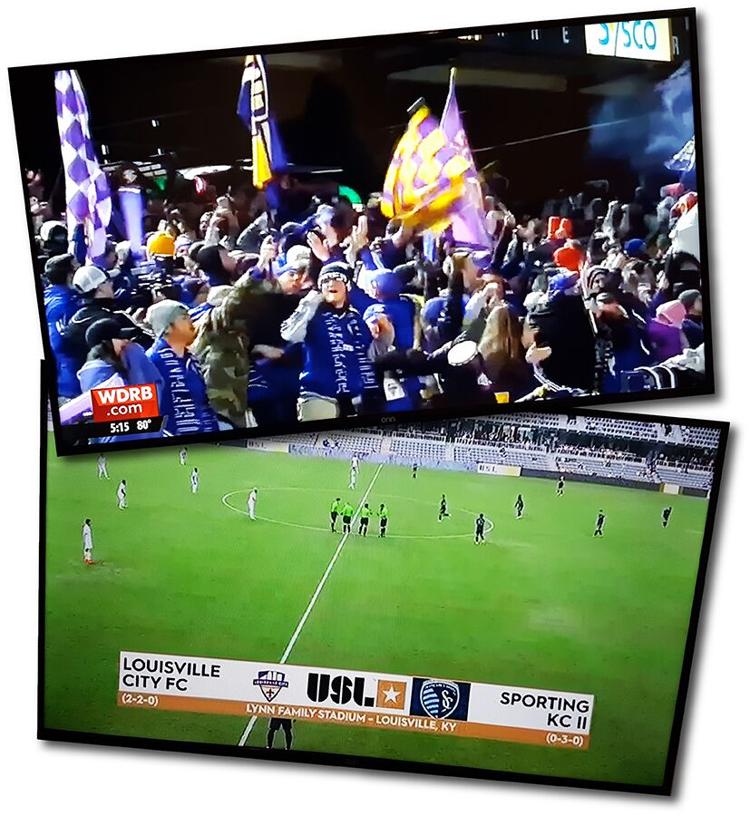 Due to licensing agreements and simultaneous programming, games go live just minutes before start until shortly after completion. This allows WDRB Now to make the games available to die-hard fans in real time.
Dever appreciates that, in addition to providing leading-edge OTT technology, the TownNews team is always available to offer support. "If there's an issue, we know the team at TownNews is only a phone call away," Dever said. "They make sure live broadcasts show up in a specific place for a specific amount of time. The willingness of the staff to go above and beyond to ensure deadlines are met and streams keep running has been invaluable."
Bringing the "Thunder over Louisville"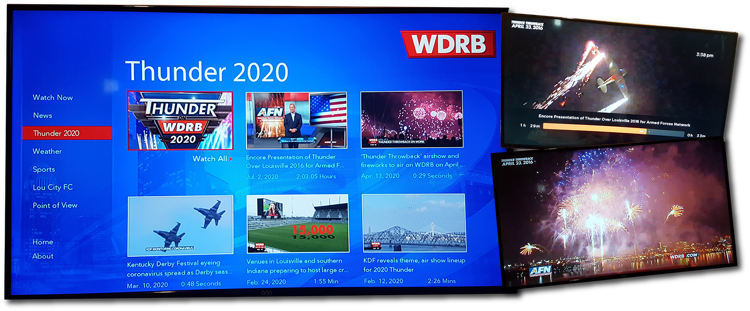 Each April, WDRB covers a day-long air show followed by a half-hour fireworks finale—an event called "Thunder Over Louisville." To prepare, the team at WDRB NOW created a special content block on the OTT channel with live streams and selected clips from the event.
"From an administrative standpoint, it's not difficult to create content blocks and populate playlists," Dever said. "And the flexibility of using a manual or smart playlist controlled by keywords for different categories is also a plus."
When the 2020 event was canceled because of COVID-19 concerns, it was easy for the team to repurpose that content block. "It became the perfect place for us to host a two-hour encore edition from when WDRB covered it in 2016," Dever said. "The broadcast on OTT was also shown to overseas troops by the Armed Forces Network over the Fourth of July weekend."
BLOX OTT delivers a complete app suite backed by the state-of-the-art technology and ease of use of BLOX CMS and the support of TownNews.