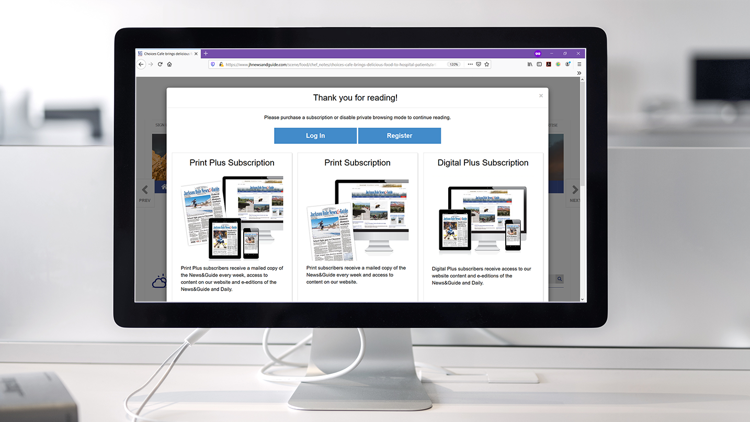 Like many media organizations, the team at the Jackson Hole News&Guide (the Teton County, Wyoming newspaper of record) recognizes that subscription revenues—digital and print—are key to their continued success.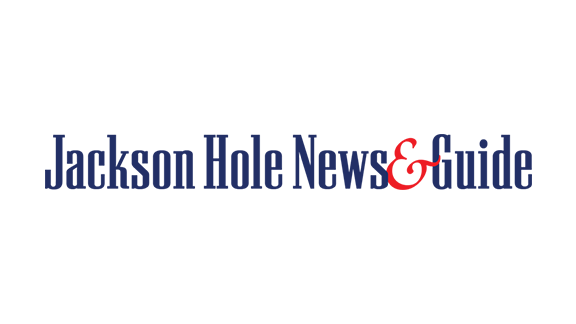 But converting loyal website visitors into paying subscribers without undermining advertising revenue is extremely tricky. Though the News&Guide's traffic and pageviews were healthy at the end of 2019, new subscription starts weren't where they needed to be for sustained growth.
The Solution
To realize their goal of converting more return visitors into paying subscribers, the News&Guide team tapped TownNews' iQ Audience+ program in January of 2020.
iQ Audience+ gives you powerful new tools to lift your membership rolls and preserve advertising revenue, while boosting audience engagement.
With iQ Audience+, the News&Guide can tailor their conversion funnels using proven industry best practices, and fine-tune their meter/paywall to present subscription offers to the right users, at the right times. In addition to providing new technology, the TownNews team worked with the News&Guide to:
Identify user groups that exhibit a higher likelihood to subscribe and target those segments with a lower meter limit. If users can keep reading for free, they will . . . even if they'd be perfectly willing to pay.
Revamp the subscription offer overlay (modal) to present users with offers sooner. If visitors never get a call to action, they're never going to convert . . . no matter how much they'd like to.
Target users employing ad blockers or private browsing with a hard paywall. No more free rides for folks who aren't playing by the rules.
These changes add up to a smarter, more dynamic paywall. And sophisticated targeting capabilities enable the News&Guide to grow their subscriber base without negatively impacting ad inventory.
The Results
iQ Audience+ has been a resounding success for the Jackson Hole News&Guide. Key indicators, like paywall conversions and new starts, are up sharply across the board (compared to monthly averages from March-December of 2019).
New subscriptions
The most critical success indicators of all—digital and print subscription rates—are way up:
New starts have skyrocketed by more than 125% in the last 30 days.
Digital-only starts have outperformed even more, clocking a 178% increase during the same period.
Print/digital starts rose a vigorous 47%.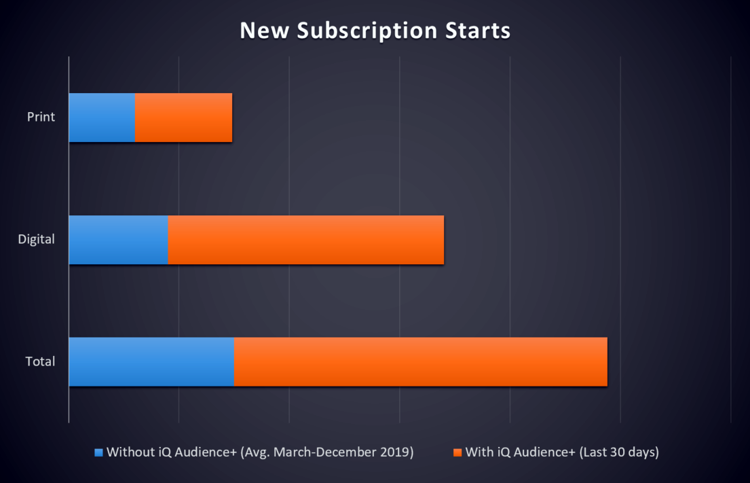 Paywall conversions
The Paid Stop Conversion Rate (the number of users that convert to paying subscribers when they hit the paywall) improved by a whopping 218%.
Before iQ Audience+, only 0.33% of users hitting the News&Guide paywall purchased a subscription. After implementation of iQ Audience+, the rate improved to an impressive 1.05%. (For context, industry benchmarks suggest that 0.50% is an excellent conversion rate.)
Ad impressions
iQ Audience+ empowers the News&Guide to boost subscriptions without slashing ad revenue. Since launch, the number of ad impressions for each unique visitor has increased by more than 14%.
Preliminary results are extremely exciting, but the TownNews team believes that further analysis and testing will produce even more powerful effects in the near future. TownNews will continue to work with the News&Guide team to optimize the iQ Audience+ platform and deliver even higher subscription conversions.
What the News&Guide is saying:
"Based on these early indications, to say we're pleased is a bit of an understatement. Subscription starts historically come in drips; now it seems we're experiencing somewhat of a steady flow. The iQ Audience+ software is basically engineering the conversion of our existing website traffic with timely and sensible offers as readers consume our content."

- Kevin B. Olson | President & Publisher, Jackson Hole News&Guide
Get started with iQ Audience+
Ready to supercharge your audience revenue while bolstering your advertising income? Contact us today to learn more about iQ Audience+!