When local events halted due to COVID-19 in 2020, the team at Richland Source used the lull to convert to a new calendar integration between Evvnt and TownNews. "Now our calendars never look empty, readers can easily post free events, and there are additional opportunities for revenue," said Angie Cirone, sales director for Richland Source.
"Prior to the pandemic and adopting Evvnt, we had about five to ten events on average per site," Cirone said. Last month the Richland Source events calendar had over 30 current live events and 115 event creators. Sister site Ashland Source had over 20 current live events and 80 event creators.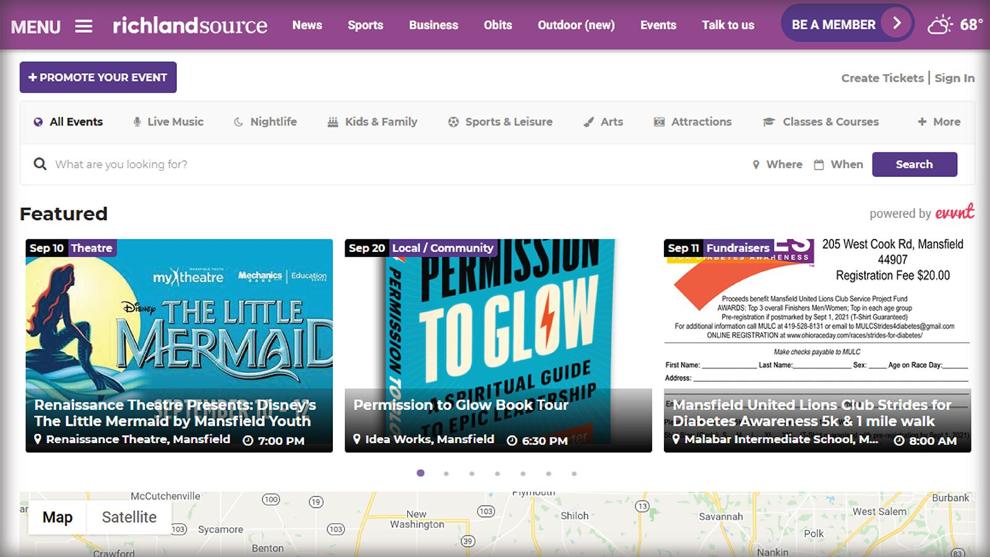 "Evvnt has definitely helped us boost our numbers," Cirone said. "Plus, it works seamlessly with TownNews, and the user experience and fees are competitive with other event portals."
A calendar full of events
Richland Source, along with Ashland Source and Knox Pages, are three digital-only local media sites named for the counties they cover in North Central Ohio. "Our community and readers are very loyal and invested," Cirone said. "They genuinely care about what's happening in the area."
Evvnt calendars allow publishers to keep the focus on the local area. Emphasis is placed on submissions made directly through the site, with featured paid listings and free local listings above any additional content.
"The integration allows us to define our territory and choose which feeds populate automatically," Cirone said. Publishers can choose from Active, Eventbrite, and more to supplement their calendars for free. "It's helpful to have events from other sites filter in so the calendar is filled out."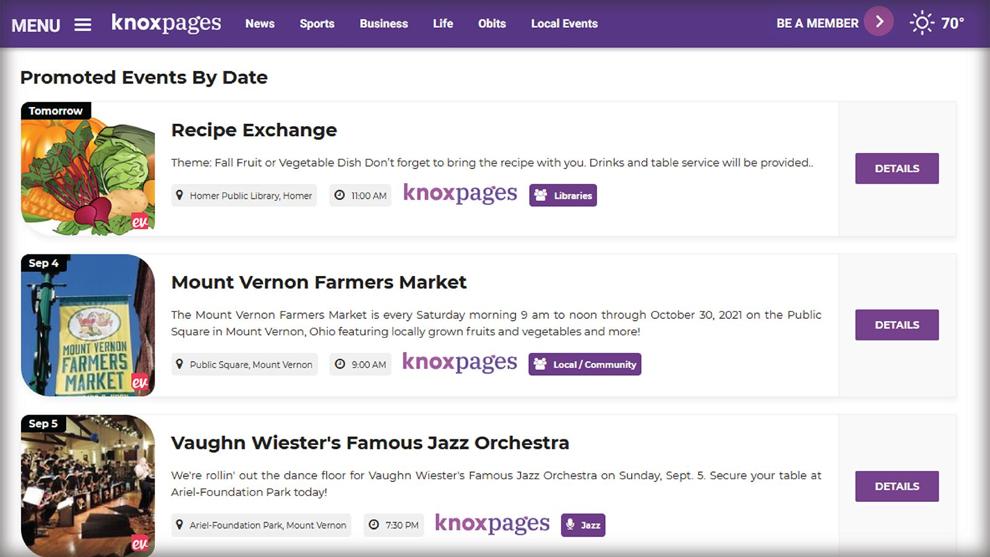 Cross-selling and promotions
Because Evvnt is an event marketing automation platform, it's designed to enhance the calendar experience for local communities and bring much-needed revenue to publishers.
Richland Source, Ashland Source, and Knox Pages generate revenue through Evvnt's upsell packages and ticketing, as well as in-house advertising and promotions.
"Many of our readers desire a way to advertise their events to a wider audience, so we cross-sell with our other marketing services," said Bailey Winand, sales and marketing specialist for Richland Source. "Evvnt has a built-in sales portal that allows our team to use the list of event creators as a prospecting tool."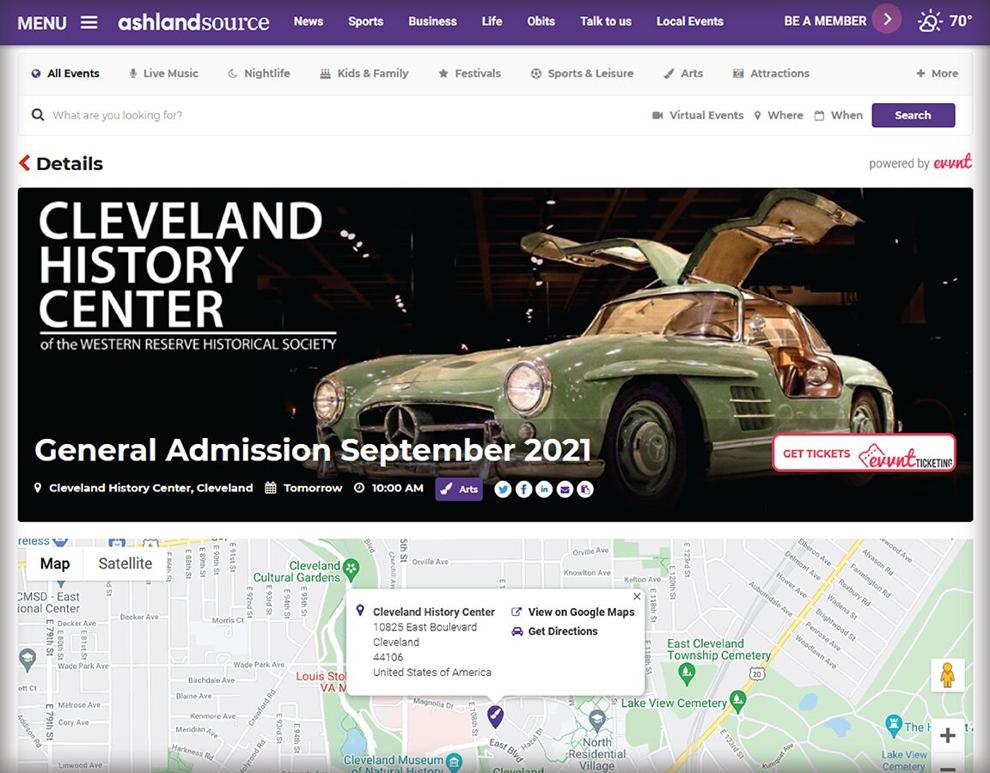 As part of the cross-sell, the sites bundle Evvnt listings with additional advertising opportunities.
"We can provide an advertising client with display ads, content, or sponsorships, and include paid event listings," Winand said. "We can even create the events for our clients on the backend. And we added Evvnt ticketing so users no longer need an external ticketing system."
Getting the ball rolling
"TownNews made the Evvnt rollout easy and streamlined," Cirone said. "We like that we can place Evvnt blocks in specific sections on our site. The Evvnt backend is user-friendly for our publishing team. Plus, we can have multiple logins with different permission levels for our staff. "
Using Evvnt's free promotional resources for partners, Cirone's team created a marketing campaign to promote the launch of their new calendar. The campaign included emails, videos with instructions and benefits, and social media ads.
While the Richland Source—like so many others—waits for events to fully return, Winand and Cirone report their average time-on-page for local events is up fifty five percent year-over-year, and they anticipate steady growth.
"Evvnt is an all-in-one tool for events and ticketing with a host of benefits for readers and publishers," Cirone said. "We appreciate TownNews creating the partnership with Evvnt, and making it easy for publishers to have an events calendar with a modern look and feel. Take the leap and upgrade to Evvnt!"