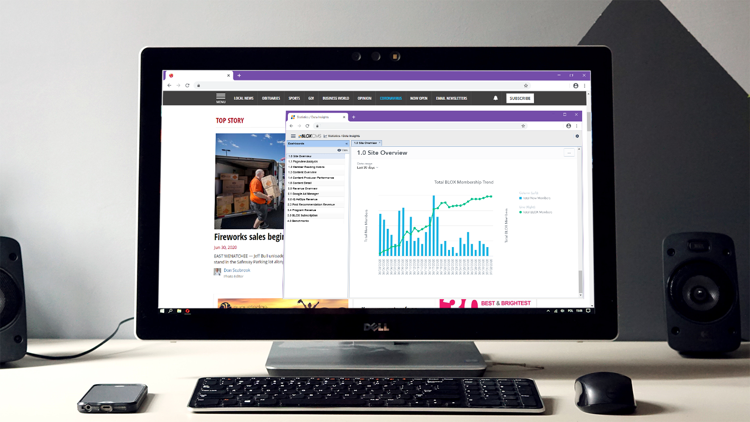 "Like many media organizations, we've been laser-focused on building a subscription-growth strategy that's sustainable into the future," said Reilly Kneedler, digital audience editor for Wick Communications. "To that end, we pay close attention to our conversion funnel success, subscription starts, and churn rate. Data Insights by TownNews has helped us establish a comprehensive analytics strategy to track those subscriber journeys."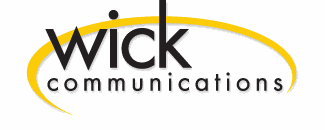 The team at Wick Communications is committed to building a culture of data-informed decision making. A family-owned local media company, Wick Communications includes newspapers, websites, and specialty publications in 11 states.
"On the newsroom side, our editors use site analytics to assist in their news judgement," Kneedler said. "On the business side, our digital team uses audience data to inform everything from subscription messaging to email newsletter strategy."
Pulling your data together
From page views and content producer performance to revenue and subscription, prebuilt dashboards put all the stats needed to make informed decisions right within the CMS.
"We've found Data Insights' consolidation of several different data sets—including Google Ad Manager revenue, subscriber counts and editorial content—in one place particularly helpful," Kneedler said. "Data Insights offers a turnkey solution to consolidated data without the need for building custom dashboards or aggregating multiple sources."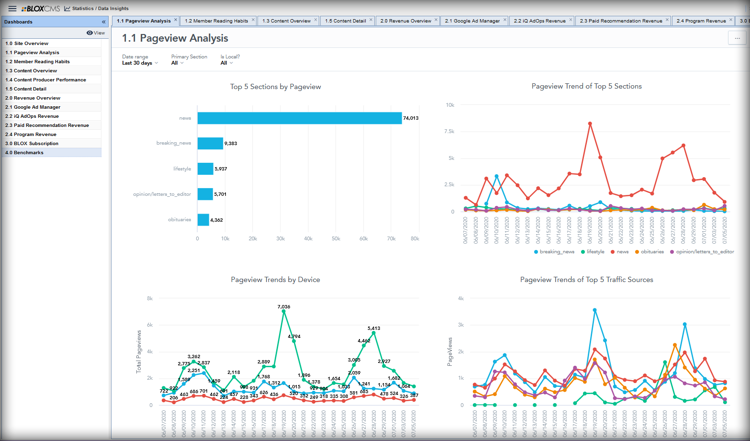 Pinpointing content that engages subscribers
"One of our biggest issues with traditional analytics tools was a lack of easy segmentation of registered users and active subscribers," Kneedler said. "Data Insights has allowed us to analyze these readers' viewing habits in a comprehensive way."
Using Data Insights, sites can identify the most-read articles and sections within each audience segment. This helps newsrooms determine the type of content that best keeps subscribers coming back.
Looking at the numbers inside and out
"The engagement scores have been a welcome addition to our reports for newsroom staff," Kneedler said. "And the benchmarks feature offers easy comparison with like-sized organizations."
While engagement scores are calculated by ranking your content and authors, benchmarks compare your stats to anonymized data from similar size sites throughout the TownNews network. This internal and external view allows for a big picture approach to decision making.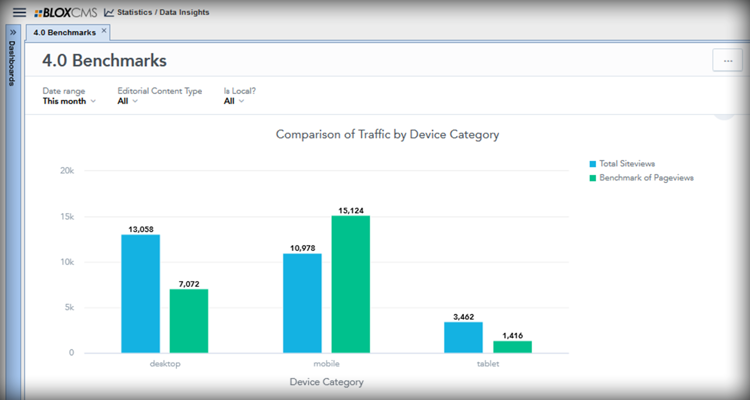 Wick Communications focuses on knowing how—and what—to deliver to their online users. With the help of Data Insights, they have a better picture of what users really want.
Cherry Wolf is a marketing specialist at TownNews.