Block Communications' Broadcast Group moves OTT, VMS, and CMS business to TownNews
BCI properties WAND-TV (Decatur, IL) and WLIO (Lima, OH) to join WDRB (Louisville, KY) on the TownNews digital media platform
MOLINE, IL — Dec. 13, 2018 — Block Communications, Inc., owner and operator of broadcast stations in the Kentucky, Illinois, and Ohio markets, has broadened their relationship with TownNews, which has provided video and OTT services to BCI-owned WDRB (Louisville, KY) since January of 2018.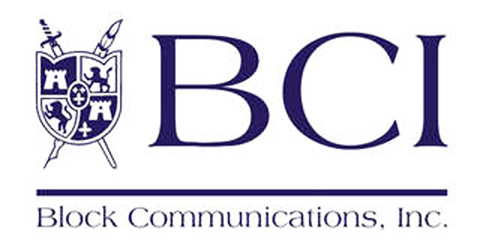 Two additional properties—WAND-TV (Decatur, IL) and WLIO (Lima, OH)—will launch on BLOX CMS, Field59 VMS, TownNews iQ, BLOX Now, and BLOX OTT at the end of December, increasing the total count of broadcast properties using the TownNews suite to nearly 50.
"We came to a crossroad and wanted to work with a company that was forward-thinking and also had a proven track record of success," said Barry Fulmer, vice president and director of news at WDRB Media. "We found TownNews was a good match for WDRB and a good partner for us, so we decided to move all of our broadcast stations to TownNews. I believe our partnership will lead to future success for many years to come."
"We're thrilled that Block Communications has chosen to expand their relationship with us," said Brad Ward, president and CEO of TownNews. "Harnessing the power of the TownNews digital suite—including video management, OTT, content management, and programmatic advertising—will help the BCI team grow their audience, engagement, and revenue. This is a big win for both parties."
According to Fulmer, the move to TownNews has been painless.
"The transition from our previous provider has been very smooth, and we are excited to be on a stable platform with strong customer service," Fulmer said. "TownNews is able to keep up with our deadline-driven needs and set us up for future development. That's critical in the digital space."
About Block Communications, Inc.
Block Communications, Inc., (BCI) is a 115-year-old privately held diversified media holding company headquartered in Toledo, Ohio. They own and operate NBC and FOX affiliates WAND (Decatur, IL), WDRB / WBKI (Louisville, KY), WLIO (Lima, OH) and WFND-LD (BCSN: Buckeye Cable Sports Network).
About TownNews
TownNews equips local media organizations with the digital services and guidance to transform their business models and flourish in the digital age. Our tools and expertise in print, digital, video, OTT and advertising enable forward-thinking media organizations in dynamic markets to efficiently engage their audiences, increase security and grow revenue.
Fueled by a passion for local media and a 30-year proven track record of success, more than 1,700 news organizations have benefited from the platform and tools we've built specifically for the media industry to thrive.