With the mandatory closures for COVID-19, small and medium businesses are being impacted like never before. Retailers are looking for creative ways to make up lost foot traffic. Connect your community and show support with these free guides for local businesses.
"Open for Business", "Local Eats To Go", and "Career Fair" are specifically designed to highlight area businesses, whether affected by temporary changes or not. These free templates — which were released by TownNews the week of March 16, 2020 — for BLOX Business Directory come complete with graphics, setup, and basic listings.
You can choose to offer inclusion in the guides as a free community service, or generate revenue by bundling listings with other advertising packages, soliciting sponsorships, or taking advantage of numerous ad spots throughout.
Open for Business
While many businesses are offering different hours or services, they are still staying open. This dedicated landing page will show as many listings for who's open as you'd like.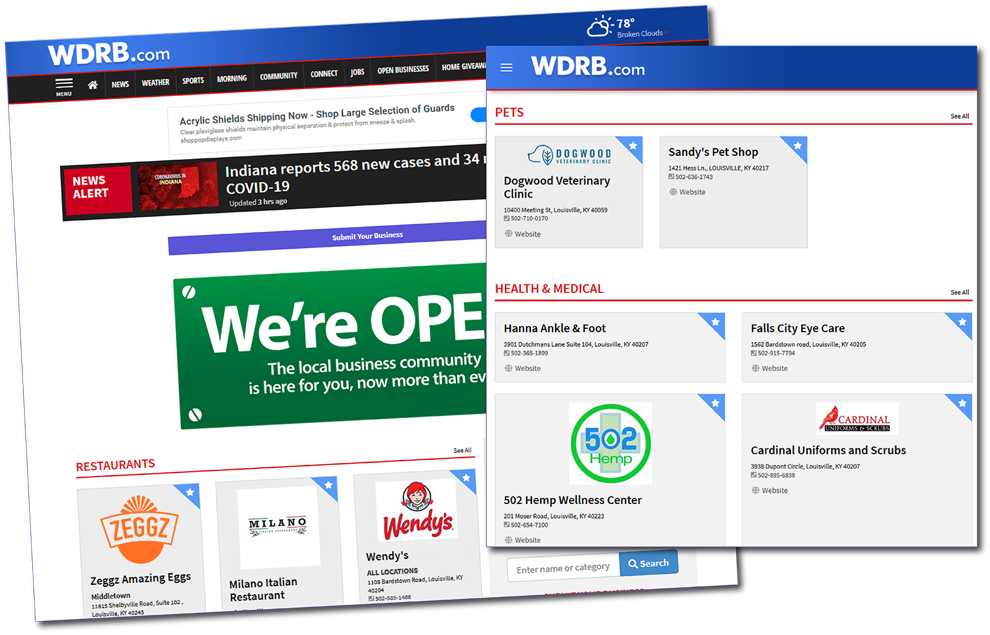 Organize by category and include:
Grocery stores
Post offices
Doctors and dentists
Service and repair shops
Hardware stores
Pharmacies
Banks and more
Add keywords to create separate categories for businesses that sell online or have gift cards.
Each business links to an individual directory listing with additional information such as directions, hours, website, social media links, and delivery options. Free basic listings can be offered as a service to your community with upsell options like featured placements and other perks.
Takeout Directory
Restaurants are adjusting to temporary changes with different ways to serve the food you love. This "Local Eats To Go" guide highlights eateries offering carry-out or delivery. Categorize the listings by location, cuisine type, or delivery option such as curb-side or Uber Eats.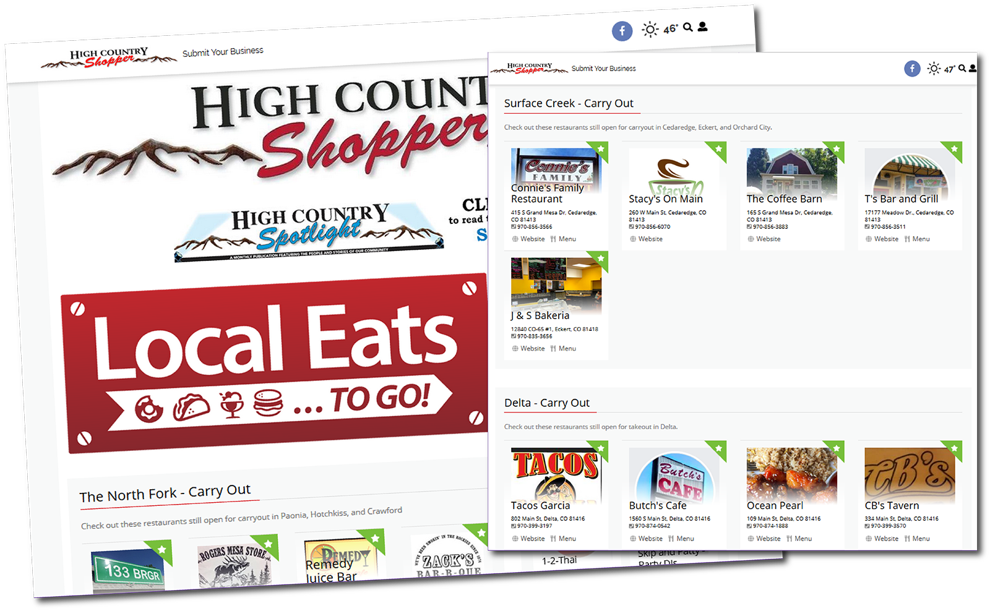 Some are also providing special offers and discounts. Businesses can create and update coupons directly through their listing. Then you can feature coupons—print or digital—and help generate more traffic to those businesses.
Virtual Career Fair
Whether you've already held an in-person career fair or your plans for one have been derailed, a virtual career fair provides a way to reach out to businesses and sponsors that have participated in the past. Any business directory listing can act as a virtual booth to connect job seekers with job providers.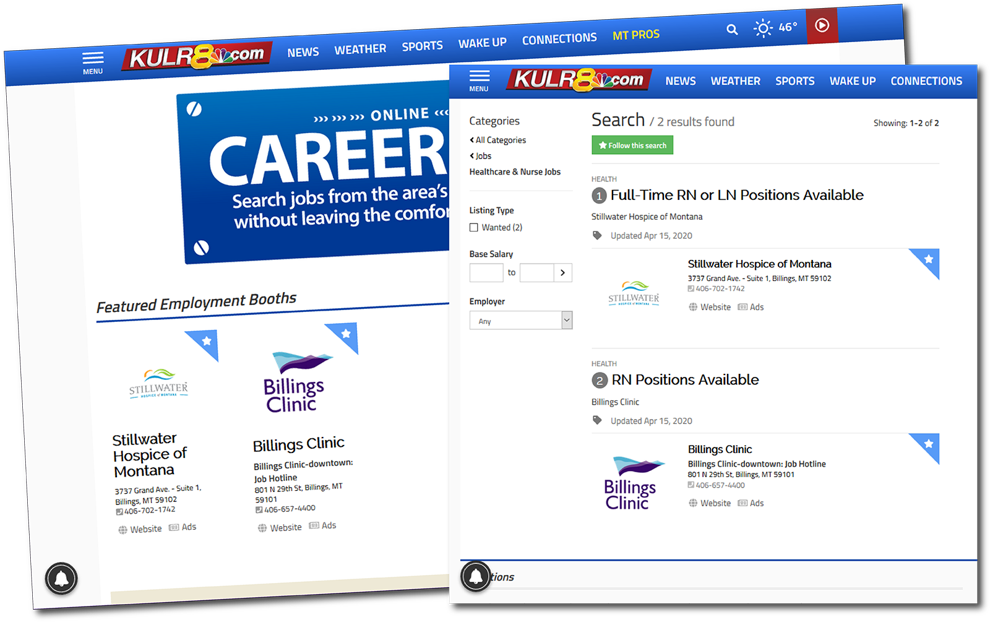 Make the most of a virtual career fair:
Gather job opening submissions
Allow visitors to submit their resume to employers directly
Include the full classified jobs search
Create a "top jobs" category that's dedicated to paid job listings
Provide a sign up for job alerts and newsletters
Round out your career fair with career advice and related news with content from the TownNews Content Exchange or value added content.
These three verticals are just a few examples of the dedicated niche guides you can create with BLOX Business Directory. TownNews will provide the graphics used in our examples and assist you with setting up these free templates. Support your local businesses and draw attention with extra traffic online.
Ready to get started? We're here to help. Contact us to sign up for these free niche guide templates today.
Phil Pracht is a regional sales manager, and previously product manager, for TownNews.