Leading into the November election, communities are looking to local media outlets to provide insight, both locally and nationwide. TownNews is here to help with new free polling widgets.
These widgets highlight data and insights from TownNews partners, and can be easily deployed across your entire site.
RealClearPolitics Embeddable Widgets 
TownNews is happy to provide out-of-the-box featured blocks for three different polling data displays from RealClearPolitics: Race, chart, and map widgets.
All widgets provide the latest available data and are fully responsive across desktop, mobile, and tablet views.
Sign up for these by completing this form. A TownNews representative will contact you to provide a unique ID for use on your site, available after Oct. 13th, 2020.
Digital Content Center HTML Assets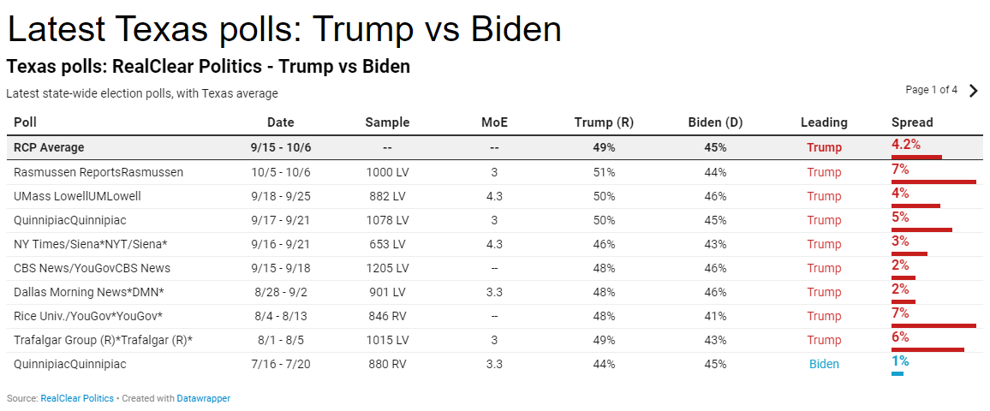 The Digital Content Center has provided free charts for use by any TownNews Content Exchange member organization. The chart data is sourced from RealClearPolitics and updated often.
Once imported via the TownNews Content Exchange channel, the charts can be embedded within your content or displayed on their own.
For more information on how to import these polling charts for use on your site, click here.
To join the TownNews Content Exchange, contact us today at ContentExchange@TownNews.com to get started.