Speed is a huge factor in your site's success. A fast site not only increases user satisfaction, but plays a crucial role in optimizing your site for search. A recent study by the Aberdeen Group discovered that a one second delay in page load time leads to an 11 percent drop in pageviews—causing you to miss out on potential loyal readers, revenue and much more.
Speed is especially important to mobile users. And with the majority of media sites seeing more mobile users than desktop users, it should be at the forefront of your mind.
Many of these mobile users are coming from search engines, only expanding SEO's effects on your success. Load time is even a factor in Google's algorithm—Google not only gives a positive boost to fast sites, but penalizes slow sites—so slow loading can mean lower rankings in search results, costing you valuable traffic.  
Here are five things you can do to keep your site's load time in check:
1) Watch your widgets
Third party add-ons and widgets can drastically slow down your site. Each connection to an external service takes additional time, making it important to weigh the benefits versus the added load time before placing a new widget on a page. Use Chrome's DevTools to see your slowest external connections (more on this later!).
Any script or widget may also load trackers that can easily gain access to your site's data. But many trackers come from ads and other necessary add-ons. Use Ghostery to better gauge where adverse trackers are coming from, and always consider whether or not a widget's usefulness outweighs the potential for damage.
2) Go responsive
One of the easiest ways to speed up your site is to switch to our responsive Flex Templates. We've distilled the underlying code in Flex Templates to the essentials to ensure your site is always fast.
Our Flex Templates include many speed-focused upgrades. We've eliminated extraneous network calls, images don't download until they appear in the reader's viewport, and graphics have been replaced with faster font icons—helping your site load swiftly on any device.
3) Set goals
To manage your site's load time, create a page size and page load time budget. It's especially important to revisit your load time goals when new items and integrations are proposed. To stay on budget, you may have to give up something on your page in order to add something new.
You don't need to have the same budget for every page. It's a good idea to have a different goals for your homepage and article pages. Users coming to your homepage are probably loyal users that are willing to wait for the page to load. Visitors landing on article pages may be one-time users coming from social media and search who are more likely to abandon the site if it takes too long. Therefore, you should aim to have your asset pages load the fastest. For example, your budget may be 2 MB/2 seconds for article pages and 5 MB/5 seconds for your homepage.
4) Evaluate ads
Ads are a major money-maker for media sites, but they also affect load times. Try to make sure you follow IAB's L.E.A.N ad principles to reduce the use of ads that hinder user experience. In order to follow these principles, you'll want to move from Flash ads to HTML5 ads due to Chrome's limited support for Flash ads. Another good practice is having a mixture of local and programmatic ads.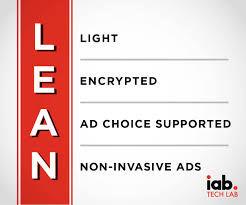 5) Monitor performance
There are a variety of helpful tools out there, but we recommend using Chrome's DevTools and sites like Webpagetest.org, Gtmetrix.com and pingdom.com to test your site's size and speed.
Within the network tab of Chrome's DevTools, you can watch your items load on the page. You can sort items by size/time so you can quickly pinpoint your slowest/biggest page elements. You may want to consider removing the slower items to help speed up your site. If these elements are a necessity, you may want to remove a few smaller, less important items to counterbalance the negative effects of the slow loading elements.
Webpagetest.org, Gtmetrix.com and Pingdom.com are sites that provide more in-depth and visual tests. Webpagetest.org offers a speed test with tweakable variables while Gtmetrix.com creates a video that allows you to experience what your users are seeing on a slower connection. Both Gtmetrix.com and pingdom.com can set up alerts that lets you know if your site is suddenly slower or goes down.
Next time your building or editing a page, keep speed in mind—your visitors, traffic and bottom line will thank you!