Health news is having a moment (a bit more than just one moment, unfortunately). But even pre-pandemic, health and wellness content was a reliable driver of traffic and engagement for local new organizations. The problem for most newsrooms is a lack of resources and expertise to satisfy this consumer demand.

To address this, TownNews has teamed up with HealthDay—the world's largest health news service—to provide news organizations using TownNews' industry-leading digital publishing platforms with high-quality health and wellness content.
As part of the new agreement, HealthDay will deliver 15+ research-based stories into the TownNews Content Exchange Network every business day. Physician's Briefing, a news service for medical professionals consisting of brief article summaries from hundreds of peer-reviewed medical journals, and Spanish-language health content will also be provided.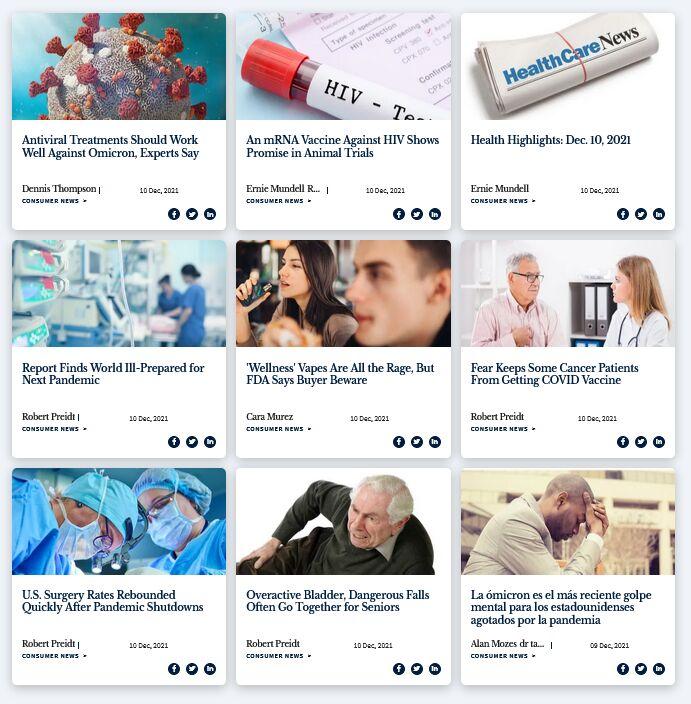 Participating news organizations will have the option to hand-pick stories to import and share on their sites, or automatically pull in all articles to create engaging, low-maintenance health news hubs.
"Many newsrooms have on-staff expertise in areas like local news, politics, and sports," said Jeff Carney, senior director of content programs at TownNews. "Having a health and wellness editor is often unrealistic. This new partnership with HealthDay gives users of the TownNews Content Exchange Network easy access to top-shelf health news."
HealthDay content will be available via the TownNews Content Exchange starting December 13th, 2021.
How to get started
If you already belong to the TownNews Content Exchange Network, it's easy to get high-quality health and wellness content on your site. To get started with HealthDay, follow this help doc, or reach out to Customer Support.
The Content Exchange also includes channels covering news, entertainment, agriculture, politics, sports, state feeds, automotive, and more. Check it out today!
Not part of the TownNews Content Exchange program, yet? Contact us to learn more.