When breaking news happens, it is important to organize content around that topic quickly. With BLOX CMS, there are a number of easy tools you can use to create a one-stop, compelling, and useful special topic page on your site.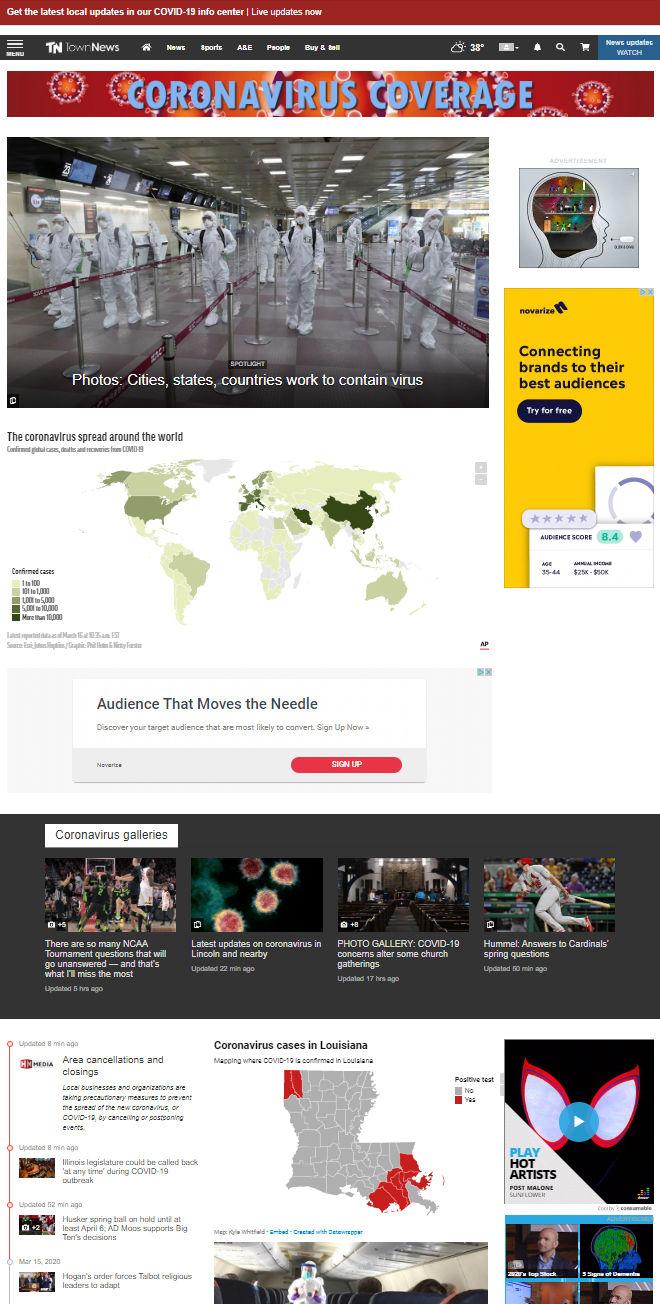 Create the special section URL
The first step in creating a new special section is to create a URL for your special coverage. For the example coronavirus coverage page, the URL is "coronavirus." You can also choose a page inside another URL, like special/coronavirus. Although slightly longer, this helps with URL organization on your site.
With URLs for special sections, the most important thing to remember is that the url should not be changed once it is being used. That way, when the URL is promoted online, in print or on social media, the URL continues to gain SEO over time. If the URL needs to be changed—should the name of the pandemic or event change—create a new URL and redirect the previous one to the new URL.
Remember to add a description and keywords to the new URL to maximize SEO.
Create a page header
Create a page header graphic to add visual interest to the special page or section. Often the companion print or broadcast will use the same graphical elements or logos. Feel free to use the provided graphics as well. NOTE: Virus background image is from Pixabay.com and free to use.

Consider creating page headers for both non-mobile breakpoints (1400 pixels wide, for large, medium, and small viewports), and mobile (400 pixels wide, for extra-small viewports).

Use the "Utility: Image File" block template to add the header image. When uploading the graphic to that block, it is best to use the Media Library to store images and prevent front end site search results.
Finally, in order to show different size headers to different breakpoints, create two (or more) blocks using the "Utility: Image File" template, and use Bootstrap visibility classes to target them to different sizes.
Feature the top story
Next, start designing the page. For the example page, a large "focus" element was created using the "Card: Feature" block.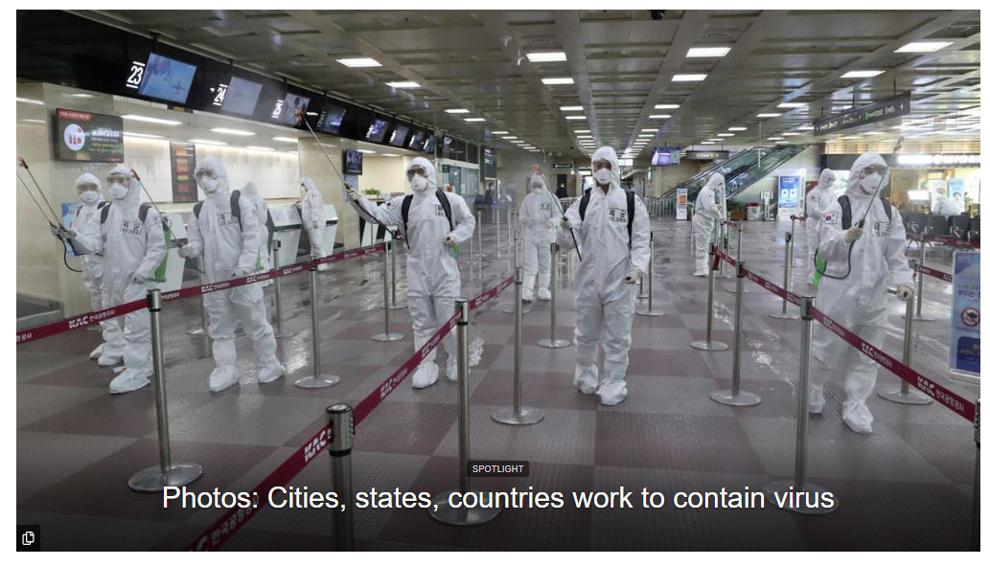 To create this look, the following custom properties were used:
Text color: Light
Text shadow: True
Show lead: False
Text vertical alignment: Bottom
Show section: False
Show byline: False
Show comment count: False
Overlay: Fade
Use graphical elements
AP has announced that interactive maps and graphics related to the coronavirus are available to any AP member, regardless of subscription leve…
The example coronavirus page uses the AP graphic that is available free to AP members.
A third-party graphics creation tool, such as Datawrapper, can also be used to create embeddable graphics for your site. These can be included in articles or shown directly on special section pages.
For best performance, use HTML assets to create the charts, drag them inline into articles, and display them as HTML using the Article Designer tool. That way, the embedded graphics will be compliant with Accelerated Mobile Pages (AMP) view.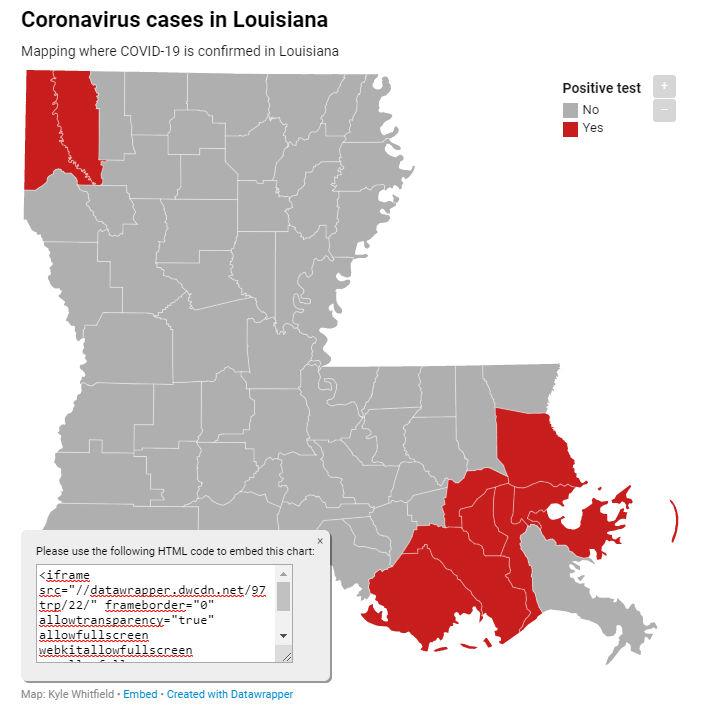 Differentiate updates and featured news
Differentiate between "quick-hit" update stories—such as notifications that a new COVID-19 case has been identified, or a new event cancellation has been announced—versus more in-depth, longform reporting features.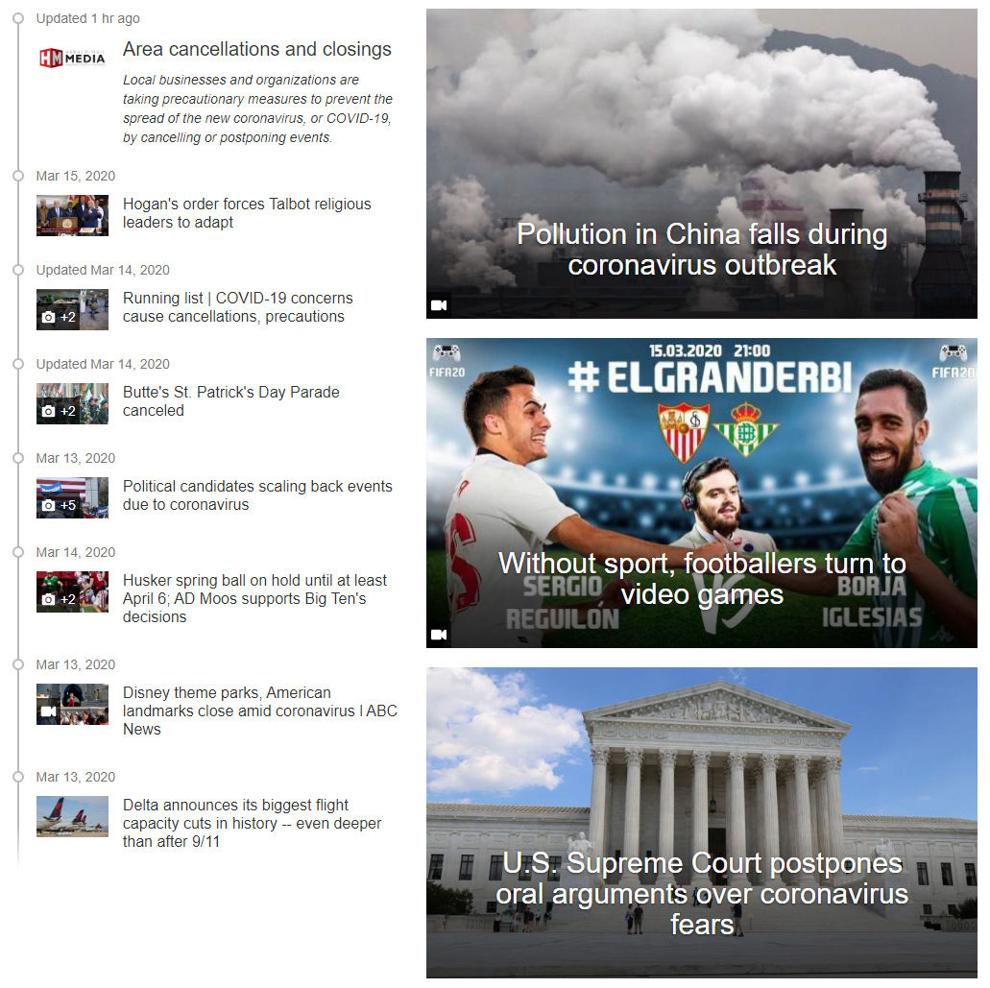 One way to do this is to create a special keyword for "cancellations" that can be added to any story that is cancellation-related. Then, create one block (like the one on the left in the example below) that is populated with only "keyword: cancellations" articles. The block on the right will show only articles that do NOT have the "cancellations" keyword. This keeps the content from being repeated in the two blocks.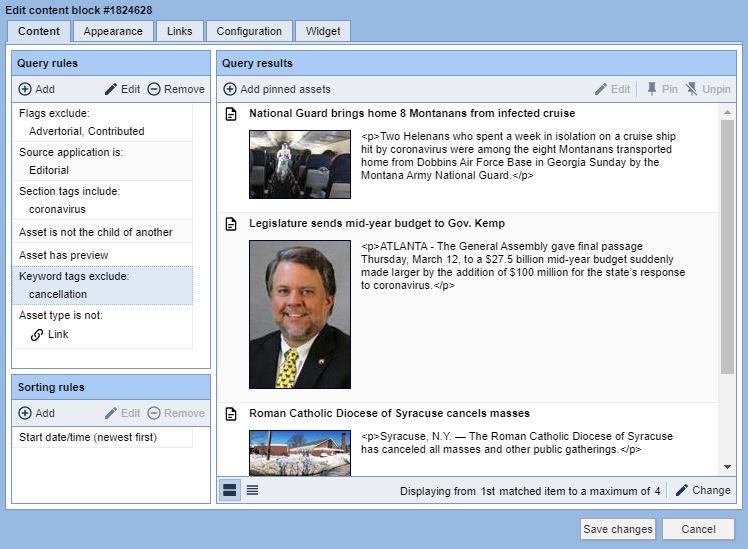 Use grid blocks and breakthrough regions
A "Card: Grid" block template can be used in a breakthrough region (not available on all grids) to draw attention to special content such as timelines, photo galleries, or links promoting external resources.

To get this look, the following custom properties were used:
Block content width: Fill containing region
Display mode: Grid
Columns: 4
Text color: Light
Equal height: True
Compact mode: True
Create a "more coverage" block
On most special report coverage, a block is included that shows updated content as an ongoing list. This often consists of slightly older coverage or items from external sources, such as the TownNews Content Exchange, CNN, or other syndicated sources.
During times of crisis, users turn to their local news media for reliable, accurate, and up-to-the-minute information. Since the coronavirus (…
Many different block templates can be used to create such a block. Be sure to avoid repeated content by excluding content from other blocks on the page. Exclude a specific flag or keyword, or perhaps use the "first item" rule so that the first asset in your "more coverage" block starts with the next available story.
Integrate advertising opportunities
Ensure that special sections and pages are supported by advertising in alignment with your goals. These special sections have the potential to become viral with increased pageviews. Take advantage of traffic spikes by supplementing with additional local or programmatic ads.
In BLOX CMS, advertising blocks can easily be dragged and dropped as a new block on the page. Look for spaces that can be broken up by a billboard ad, or areas in the rail that would support a square 350x200 ad.
Pay particular attention to how ads are integrated on the page in mobile view. Different sizes or additional ad placements may be needed to ensure that mobile content is interspersed nicely with the correct amount of advertising, and that ads don't stack inappropriately on mobile.
Promote newsletters and web push notifications
Using BLOX Email Reach, you can easily create a new special newsletter just for this special coverage. In addition, use BLOX Notifier web push notifications to automatically send notifications for your special coverage.
With BLOX CMS, it's easy to quickly create a compelling special section for breaking news that drives traffic and advertising revenue. And as always, we're here to help 24/7/365. To reach our customer support team, call 800-293-9576 or visit TownNews.com/support.
Christine Masters is the director of product management at TownNews.