Local Media Association names TownNews Best R&D Partner of 2018
MOLINE, IL — The Local Media Association (LMA) has honored TownNews with the 2018 Digital Innovation Award for Best R&D Partner. The award goes to an LMA R&D partner that has been "been vital in helping local media companies drive new digital revenue or create efficiencies in their operations."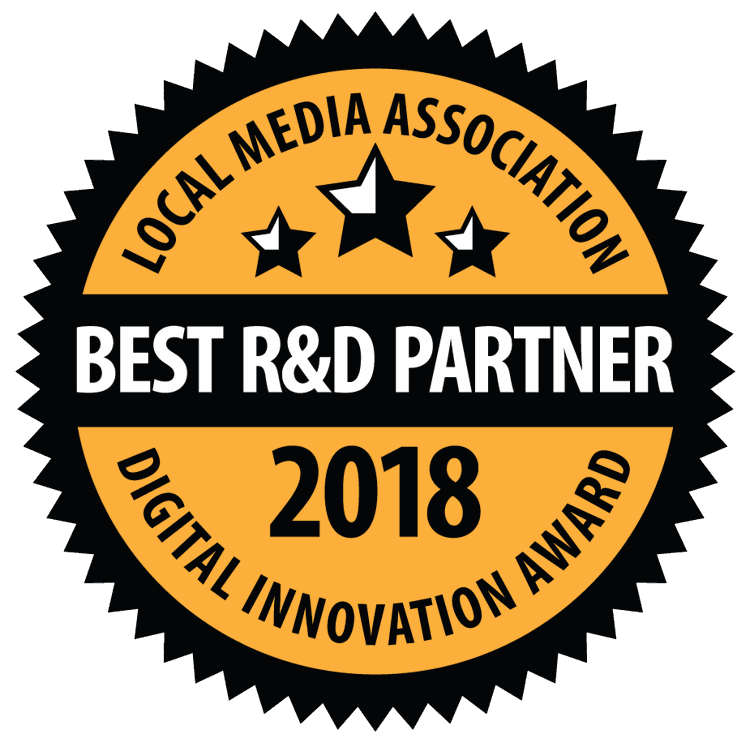 "This is a highly competitive contest that recognizes the best in local media when it comes to digital innovation," said Nancy Lane, President of the Local Media Association. "There is no other contest like it. The bragging rights are huge for the winners."
"Driving innovation that delivers tangible results for our local media customers is our top priority," said Brad Ward, CEO of TownNews. "It's a credit to our great, hard-working team that so many LMA members chose to nominate us."
Nominations were submitted by LMA members, and winners were selected by the faculty of the Medill School of Journalism at Northwestern University.
Nominators were asked to detail how the R&D partner excelled and helped them achieve their goals. Here are a few comments culled from the entries:
"Rock solid technology, delivers on time what they say they will. Probably the most innovative company out there."
"Constantly pushing forward to keep customers as close to the cutting edge as possible. Very responsive when asked for help and/or innovation."
"Without bias, I believe TownNews deserves the award for being innovative and keeping up with the digital media evolution by launching state of the art products and services. This is huge for those media companies that don't have dedicated digital R&D resources."
"A few good companies on this list but no one compares to the product, service and and value you get for your money with TownNews. They are the best, then there is the rest."
The LMA also handed out awards to newspapers, TV stations, radio stations and digital news sites in a wide variety of categories. The following TownNews partners received Digital Innovation Awards recognition:
Erica Smith, online editor and director of digital strategy at The Virginian-Pilot (Pilot Media), also received the Local Media Digital News Innovator of the Year award.
"As exciting as it is to be named Best R&D Partner, it's even better to see our customers collecting recognition," Ward said. "We're thrilled for the opportunity to contribute to the success of these innovative, forward-thinking organizations. Congratulations to all."
Visit the Local Media Association's website for a full list of 2018 Digital Innovation Award winners.
About TownNews
TownNews was founded as the International Newspaper Network (I.N.N.) in 1989 to help community newspapers with developing technology. Today, our integrated digital publishing and content management solutions power some of the most distinguished media organizations in the industry. More than 1,700 newspaper, broadcast, magazine and web-native publications rely on us for their web, print, mobile and social media products. Our complete solutions suite includes add-ons for data management, content exchange, over-the-top (OTT) video, business directory and more, helping you boost revenue, improve efficiency and grow your audience. Lee Enterprises (NYSE: LEE) of Davenport, Iowa, became majority partner in 1996. We are headquartered in Moline, IL.