I once had a job promoting concerts for a local music venue. With each event I was always met with the same initial struggle—how can I get more people to these shows? We tried door deals, social media and even created street teams, all of which required a great deal of time and money, with little ROI. I now realize we overlooked a large, engaged audience that was there all along—the local news site visitors!
You probably already allow your users to submit events via the user dashboard, but what if they had the opportunity to feature their event on your site for a limited time? With BLOX Upsell Manager*, users can gain additional exposure on their submitted editorial content, business profiles and—you guessed it—calendar events! And your site will earn extra revenue, talk about a win-win situation.
Let's take a closer look at calendar upsells, and why I think every site should be using this tool.
How it works
BLOX Upsell Manager caters to self-service users by presenting them with the option to enhance their event upon submission. This user-friendly method ensures your site visitors aren't met with a forced upsell. Rather, they're left with the feeling they could do more to showcase their event. And if they prefer not to upsell right away, they can always choose to do so at a later time.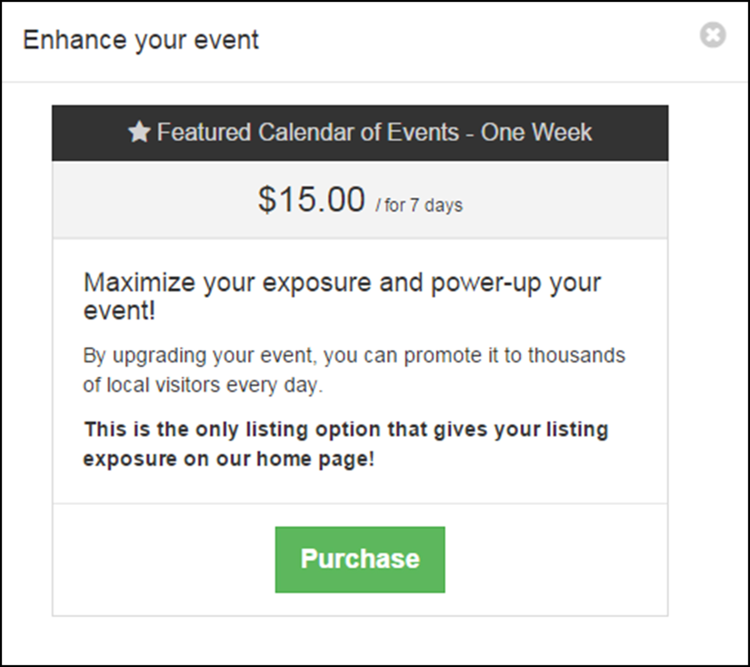 The choice is yours
In just a few clicks, you can build customizable upsell offerings. Upsold events can appear anywhere on your site such as the homepage, feature blocks on calendar pages, newsletters or even in your print editions—wherever meets the unique needs of your users. Additionally, you also set your own pricing for the upsells you offer.
More traffic, less work
Not only does BLOX Upsell Manager create a source of continuous income for a shockingly small amount of work, but featured events can also boost traffic to your calendar section—driving up pageviews and time spent on your site.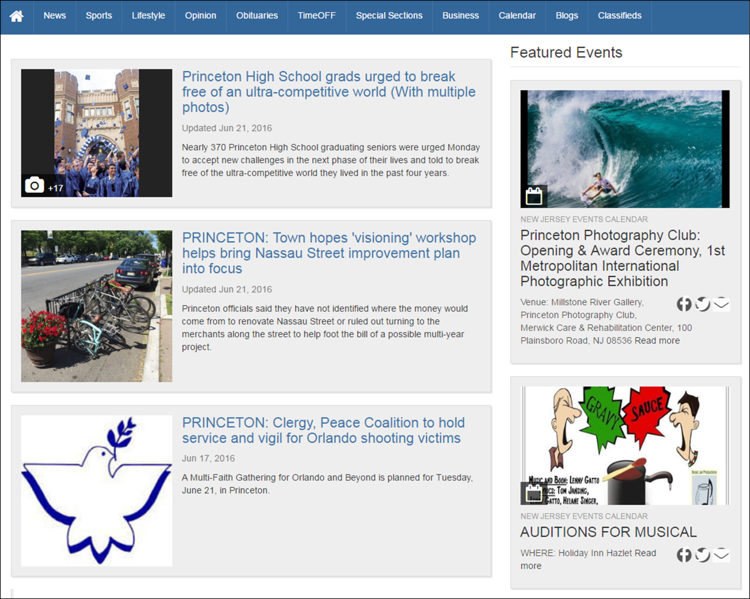 BLOX Upsell Manager helps your users help themselves by automatically offering easy and cost-effective promotional opportunities. If calendar upsells had been readily available during my time as a concert promoter, I know I would have invested in them! Even though BLOX Upsell Manager is a relatively new application, media sites are already seeing some excellent results with calendar upsells. Want to try it out? Ask your TownNews sales representative about BLOX Upsell Manager today.
*Only available for TownNews' Flex Templates.
Phil Pracht is the BLOX Calendar and BLOX Upsell Manager product manager at TownNews.