We live in a short-attention-span society, so when debating how to deliver online content, go for more than the standard article/photo combination. With TownNews' collection asset you can break down your content into bite-sized chunks.
A great example of how collections can be used for content can be found in the baseball preview breakdown by Jeff Gordon of the St. Louis Post-Dispatch.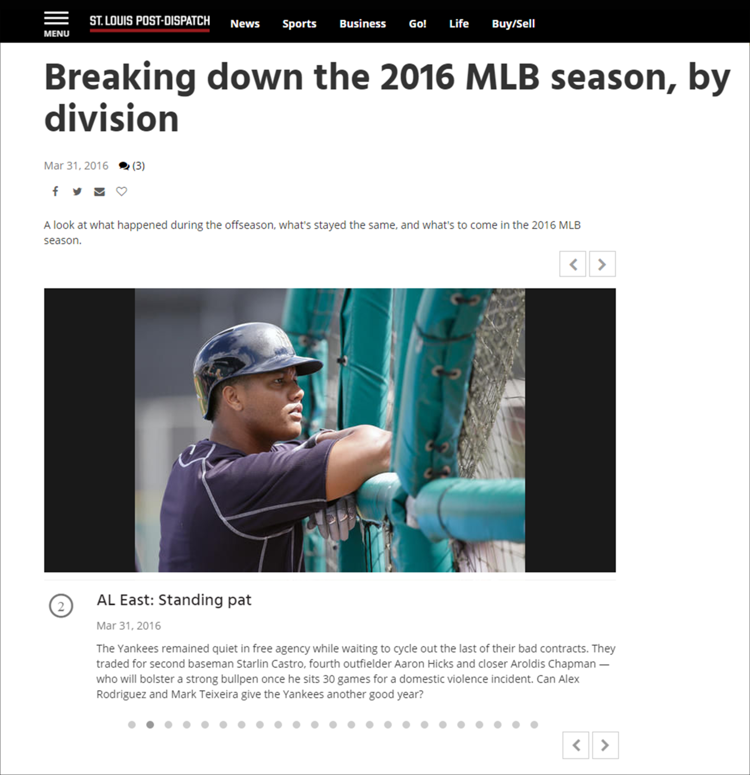 In Gordon's breakdown, he used 18 different articles (one for each slide in the collection) to organize his content into a visually appealing preview of the upcoming MLB season. Each article features a photo to give it some visual pop.
And yes, there is a revenue play here. Each time the reader clicks to the next slide, it generates a new pageview. You can insert ad tiles between pieces of content to turn those impressions into dollars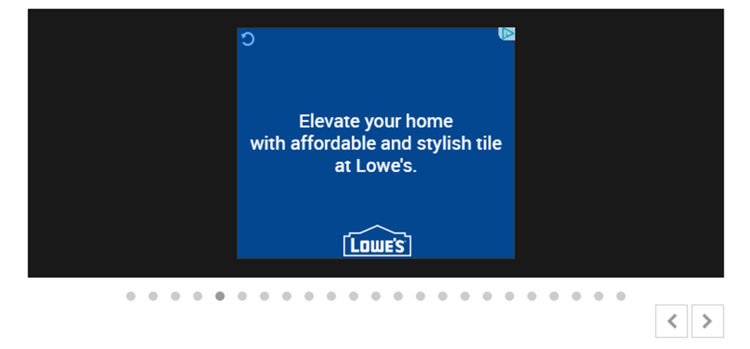 Here are four examples of easy ways to use collections in your digital storytelling:
Things to do this weekend: Story collections are a great way to share with your readers what the "must see and do events" are for the upcoming weekend or week in your community. Remember, each article asset needs a photo or graphic.
News recap: Consider every Friday posting a collection of the "ICYMI" (in case you missed it) stories from the prior work week. The stories have already been posted, so this would require only a simple collection to be created and then add the top stories of the week. You might consider posting an ICYMI recap every Monday, too, for weekend coverage when traffic tends to dip on your website.
Sports team rankings: What a fun way to share the AP state football rankings, or your local high school sports rankings. List the top 10 stories in the latest AP poll or the top 10 teams in your local high school rankings and use action file photos and a paragraph or two on why the team went up or down in the rankings. pageviews galore!
Reader feedback/word on the street: For decades, "man on the street" or "feedback" stories were standard on opinion pages in print editions, but have never had much play on the web. Now, when you are wanting to get reader reaction on a hot-button topic in your community, take portraits of the readers and include a short bio and quote. Avoid the standard mugshot, and try to get a portrait photo of the subject in their environment.
For more information on how to use collections on your site, click here.
Rick Rogers is a regional sales representative at TownNews.