The new and improved BLOX Now app offers a more personalized user experience, easier management, and more revenue opportunities than ever. Here are five reasons you should be using BLOX Now . . . now!
1. New revenue opportunities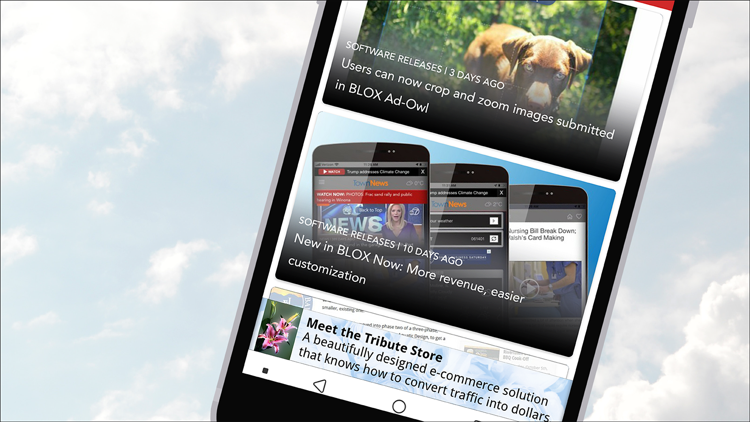 The revamped BLOX Now app bundles a selection of lucrative new ad positions.
Perfect for sponsorships or special events, the full-screen "Launch" ad appears when a user starts the app. Pair a launch ad with an interstitial ad between articles for a great upsell opportunity for your advertisers.
For more banner ad positions, try the new "Sticky" ads available for the home and index feed pages, or on articles. These ads appear after a short delay, stay on the bottom of the screen, and do not interfere with content. Sticky ads are available in a range of sizes, from 300x50 to 320x100.
2. Robust full-site searching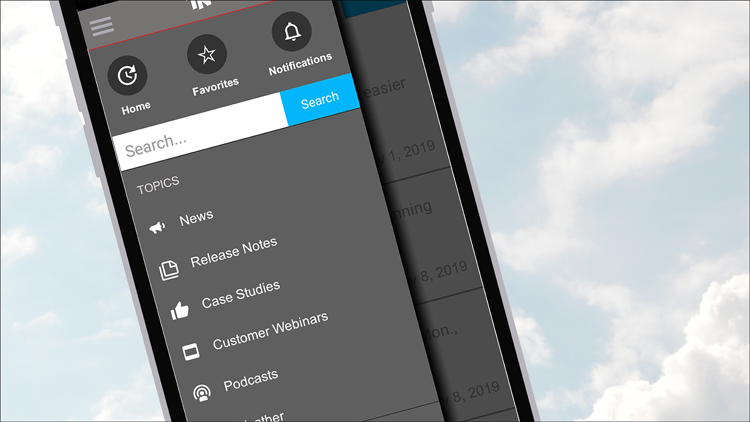 Unlike most mobile apps, which are completely disconnected from your web presence, BLOX Now is fully integrated with your BLOX CMS-managed site. In addition to making your app easy to configure and manage, this gives users the freedom to search across all of the content you make available—subject to configurable access controls—not just a tiny subset.
Simply slide out the navigation menu to access powerful full-site searching by keyword, date, asset type, and more.
3. A seamless membership and subscription experience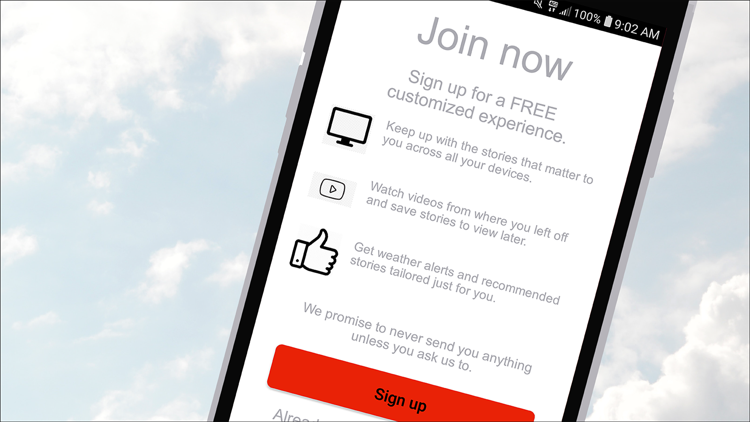 The revamped BLOX Now app gives you the ability to craft a unified membership/subscription model that fits your digital goals. Users who are already subscribed to your website can sign in via the new login page, while folks who aren't yet members can join in-app.
And BLOX Now honors your existing paywall and metering rulesets, allowing users to browse until they reach your pre-defined limits, at which point they'll be prompted to join or create an account.
4. Personalized weather updates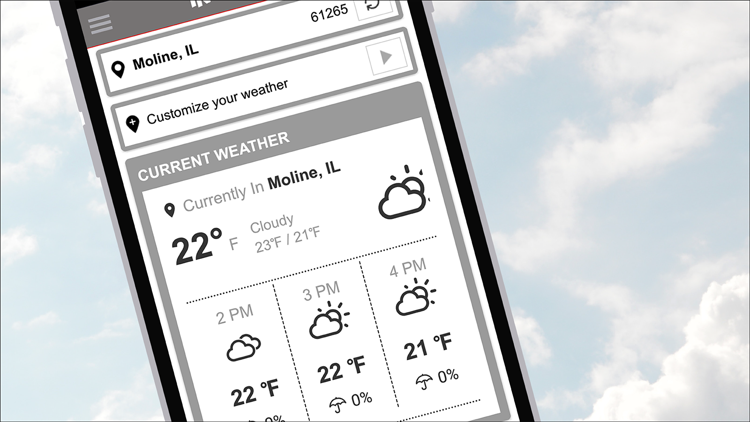 Keep users coming back to your app with personalized weather forecasts and alerts.
Our new, modern weather interface gives users quick access to current conditions in your area, and the ability to customize their results by location.
5. Portrait-style cropping and formatting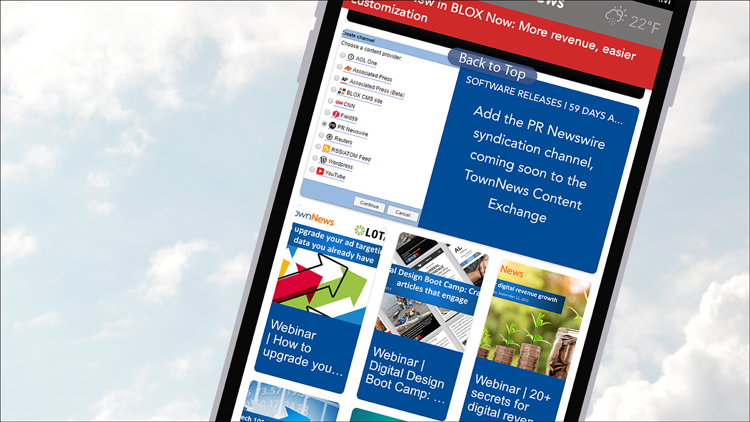 No more cropping of heads for mugshots or obituaries. We take care of this for you by evaluating the picture aspect ratio to determine the most appropriate card style. A new "vertical card" automatically detects portrait-size photos and changes the presentation to combat those cropping issues.
We also offer a new "portrait card" layout option for galleries that only include portrait-style photos.
Learn more about the latest version of the BLOX Now app or contact us today to upgrade your app.