In this groundbreaking study of nearly 300 local news organizations, we identify how audience segments and personalized paywalls perform against benchmark industry KPIs. Uncover valuable insights like: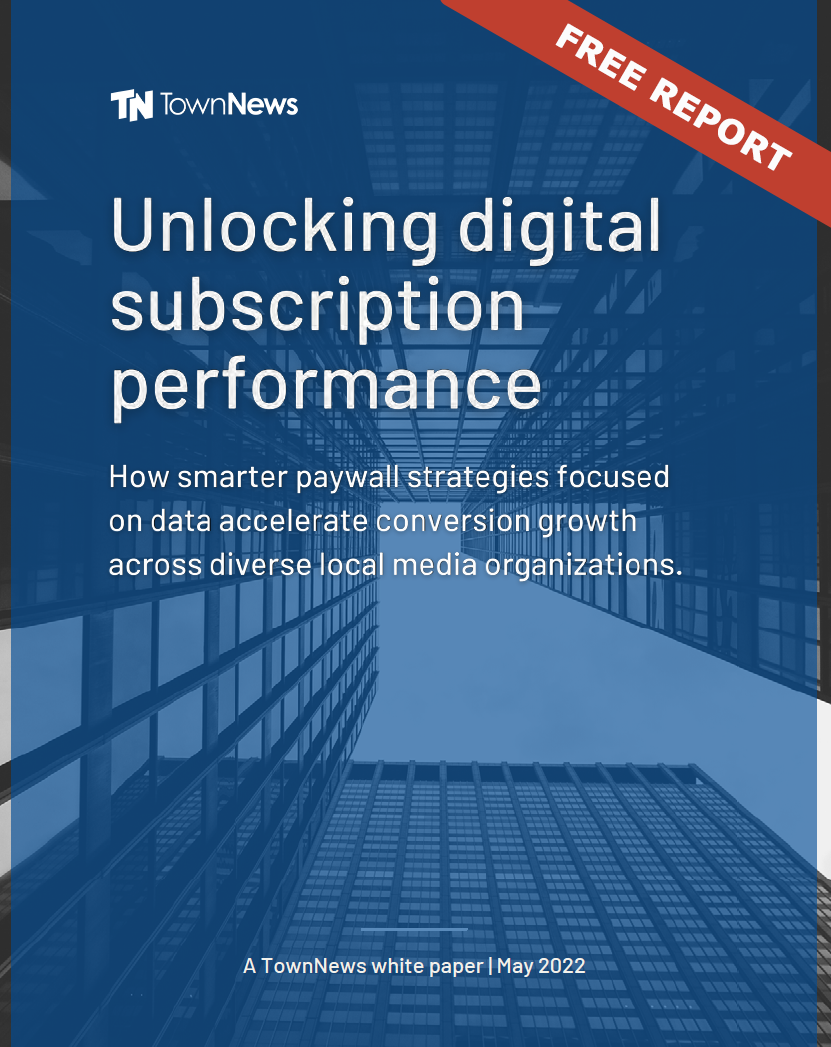 The incredible power of audience segments and how they can work for your program.
How improving your conversion rates can impact your bottom line.
The effectiveness of various models including dynamic/smart walls.
How closing loopholes in your paywall impacts performance.
The essential strategic principles of an effective membership or subscription model.
. . . And much, much more!
Click here to download your FREE 26-page report!