Your homepage probably isn't the first place your visitors are landing. Today, visitors frequently arrive on news sites through social platforms and search engines—meaning that more and more users are entering your site on article pages, galleries and other content.
According to TownNews data, the majority of all sessions begin on an article page, with 60 percent of this traffic coming from a mobile device and another 20 percent from desktop. In response to this trend, TownNews has released a pile of new features* to help users discover more of your content—so they'll stick around longer, dig deeper and keep on clicking.
Article-to-article navigation
Our internal data has shown that sites with simple paging functionality have significantly higher engagement than those without. With this in mind, we've added next/previous arrows to make it easier for users to move from one article to another.
On mobile devices, the next/previous navigation appears at the top of each article, and slides in when visitors reach the bottom, giving a visual queue that encourages further exploration. On the desktop, users see buttons on the left ("Previous") and right ("Next") sides of the screen that show a preview when hovered on. When a reader nears the end of their current article, the "Next" panel slides out, presenting the next article in the section.
This setting will be turned on by default on all Flex sites.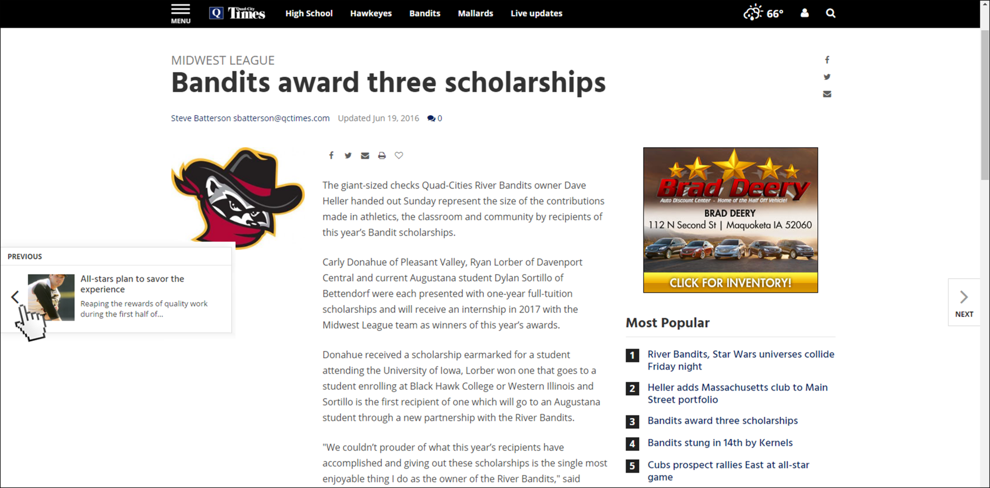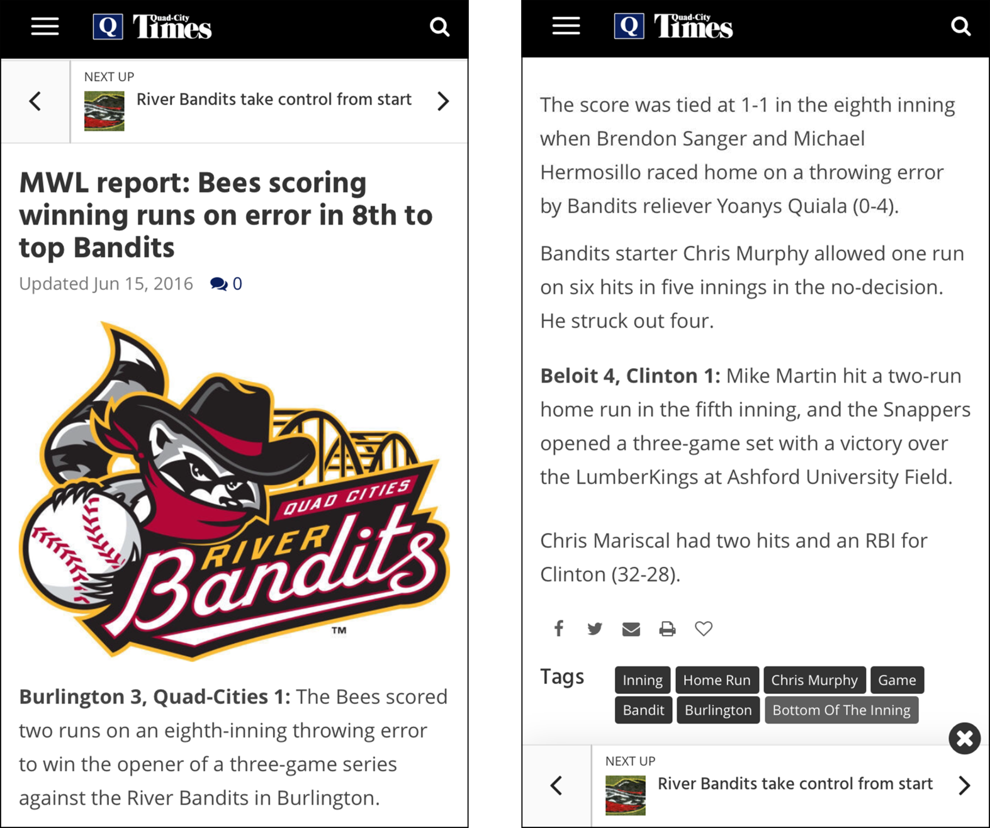 Infinity scroll with story summaries
Our new infinity scroll feature allows users to seamlessly scroll through all of the content in a section, automatically loading a summary of the next article in the section when a user nears the bottom of the page.
But infinity scroll doesn't just encourage users to dive deeper into your site. It also comes packaged with an all-new ad region that gets refreshed as visitors scroll down the page, creating a virtuous circle—more scrolling leads to increased time on site and more ad impressions.
Infinity scroll can be used in conjunction with article to article navigation, but will not be enabled by default.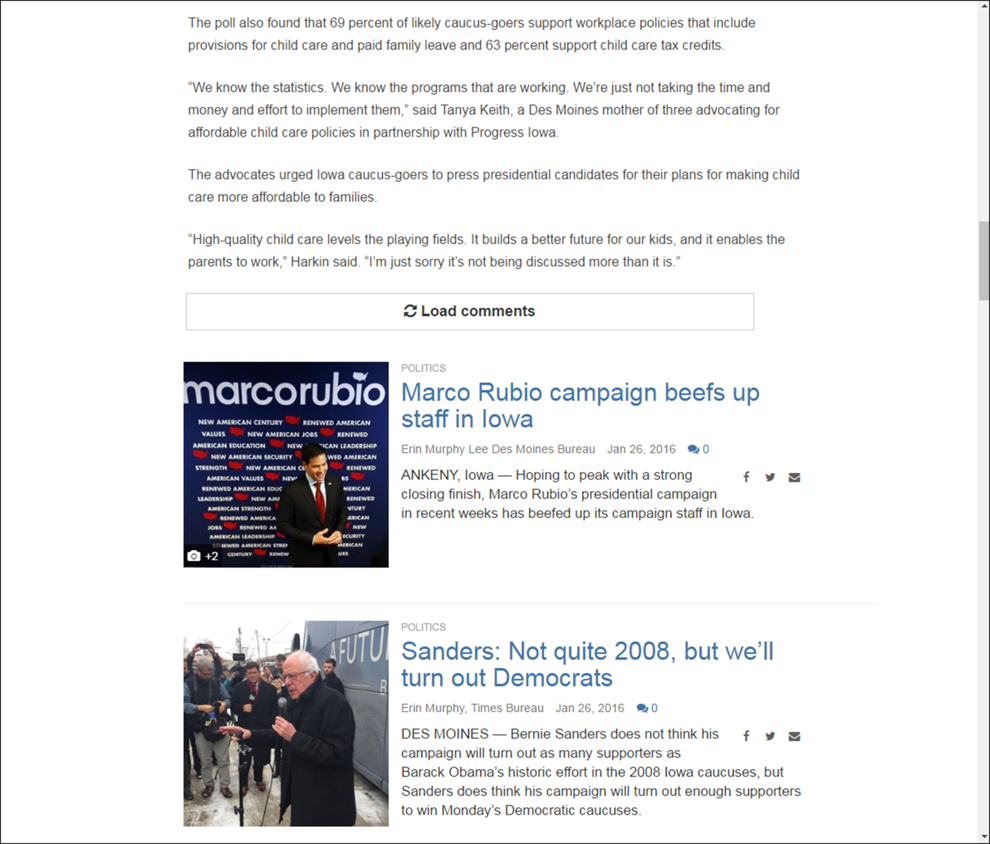 End of gallery re-engagement modules
Galleries have higher pageviews and session lengths than all other asset types, and with TownNews they aren't limited to photos. Our new gallery re-engagement module encourages even more user interaction. With this module, a grid promoting other galleries within the same section will display when a user reaches the end of a gallery, enticing visitors with more of your content.
This feature is activated by default and applies to any photo or paging gallery collection on your site.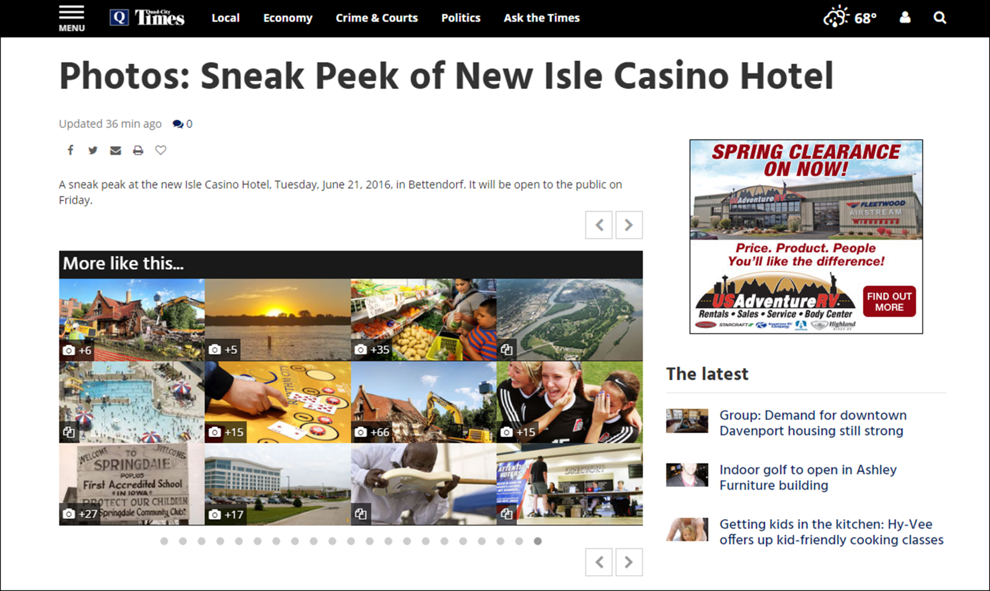 With more traffic landing on article pages, galleries and other "deep" content than ever before, improving user engagement is critical to your site's success. With TownNews' new content discovery features, you'll spur visitors to explore your site—driving up your clicks, time on site, pageviews and revenue!
*Only available for TownNews' Flex Templates.
Tim Turner is the Content Exchange program manager at TownNews.