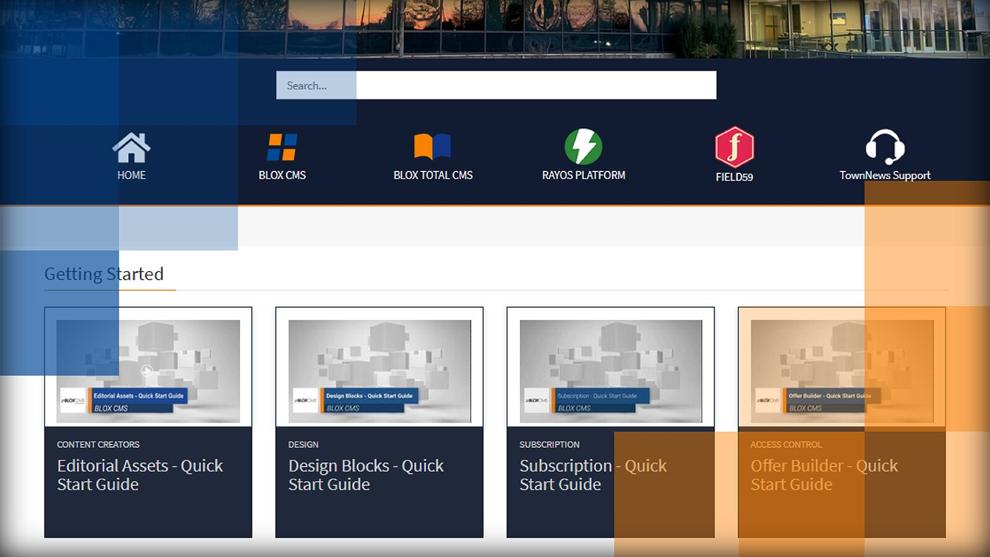 To build our new documentation site, we set aside the old, got creative, and started from scratch. With a "show, don't tell" approach, and by leveraging the power of BLOX CMS, we've built the site using visual representations, showcasing Article Designer tools, and much more.
Here are nine ways we've renovated Help.TownNews.com to make it much easier to find documentation and training.
1. All-new videos
Our documentation now features brand-new training videos. From quick start guides to step-by-step visuals, these short recordings will show you how in bite-size chunks. Click here to view one of the many available videos.
2. Try-for-yourself examples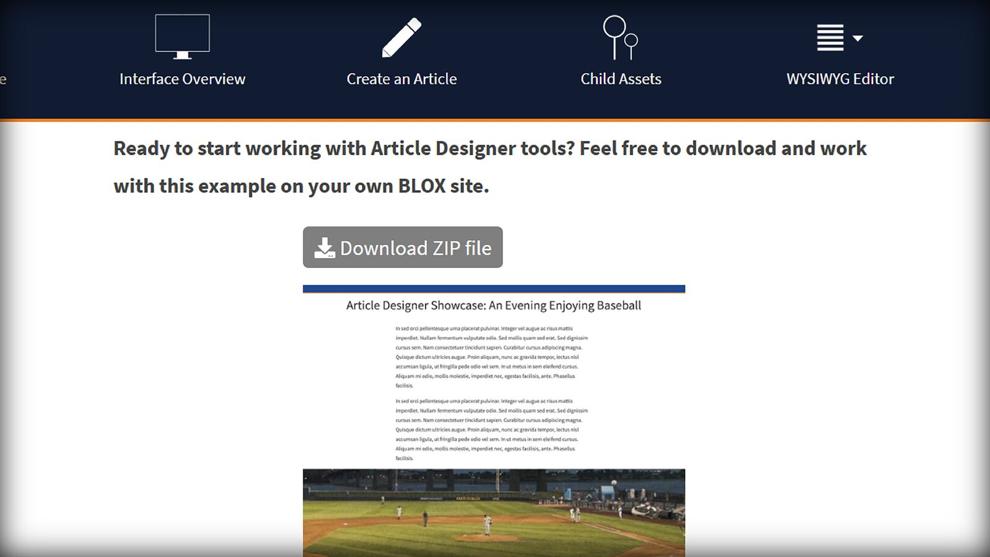 These new, downloadable examples are meant to inspire you and let you try things on your own. Built with placeholder text, images, tweets, and multimedia, these showcase examples allow you to see exactly how to do something, then import it immediately onto your site.
3. FAQ style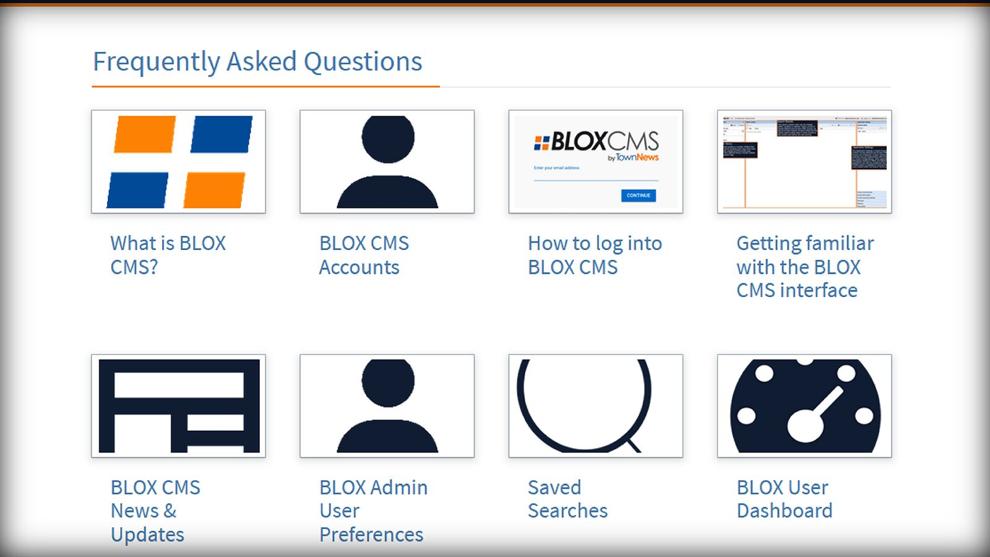 We've taken a look at our written documentation as part of the approach to the new site as well. Gone are the long paragraphs and explanations. How-tos now answer specific questions step by step—ideal for those who prefer to have help written out.
4. Role-based topics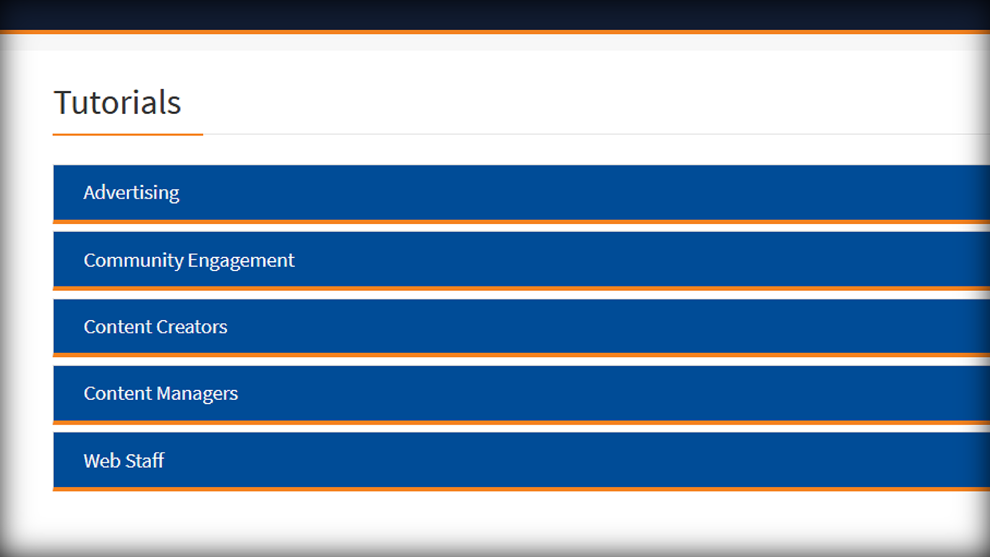 We recently changed the way we offer training to be based around our partners' roles: advertising, community engagement, content creators, content managers, and web staff. No longer divided by product or software, we've grouped our documentation based upon these same job types. You'll easily find all the documentation that is applicable to your role on Help.TownNews.com.
5. Beginner, advanced, or expert level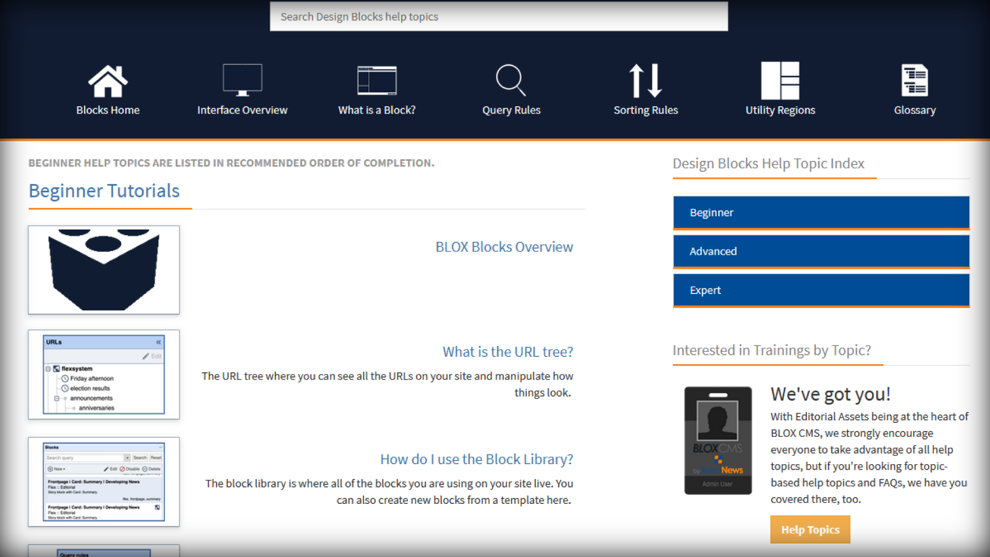 We've grouped some of our documentation into three levels: beginner, advanced, and expert. Depending on how in-depth you'd like to go, you can choose the level that best suits you.
6. More specific search results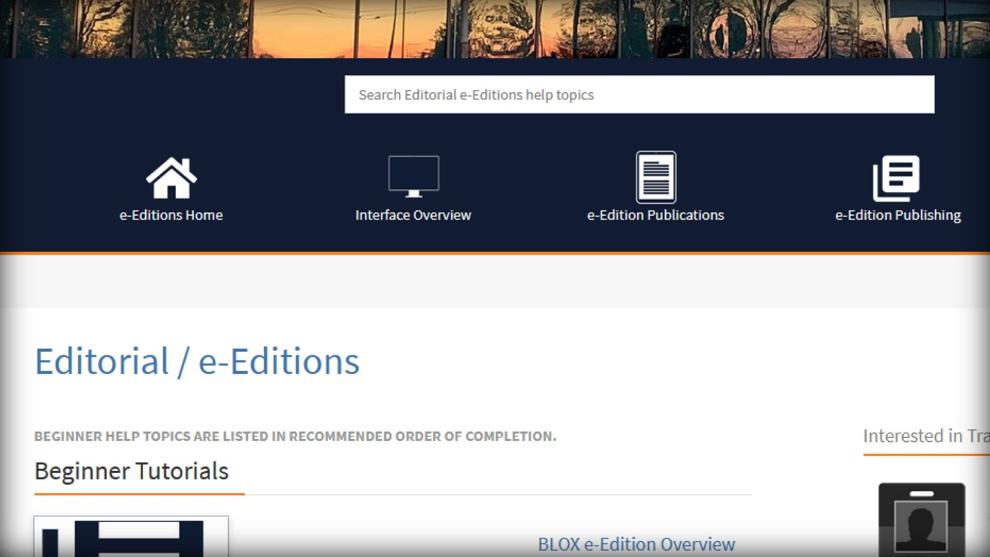 We've restructured our search to be more topic focused. While the search bar appears on the front page and throughout the entire site, once you get into a specific application, the search becomes more narrowly focused. Results also appear in the order we recommend training be completed.
7. Easier navigation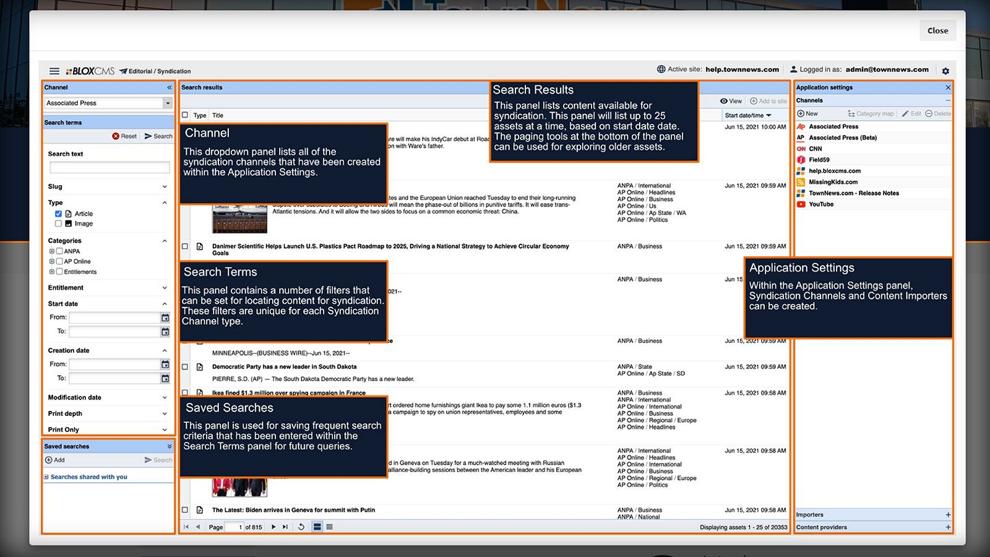 We've designed the site to be easier to navigate. Once you're in a subsection, such as an individual application, links at the top change to related key documentation. Several of the subsections also include a navigation link for an interface overview. This pop-up overlay shows you helpful terms at a glance.
8. Mobile-friendly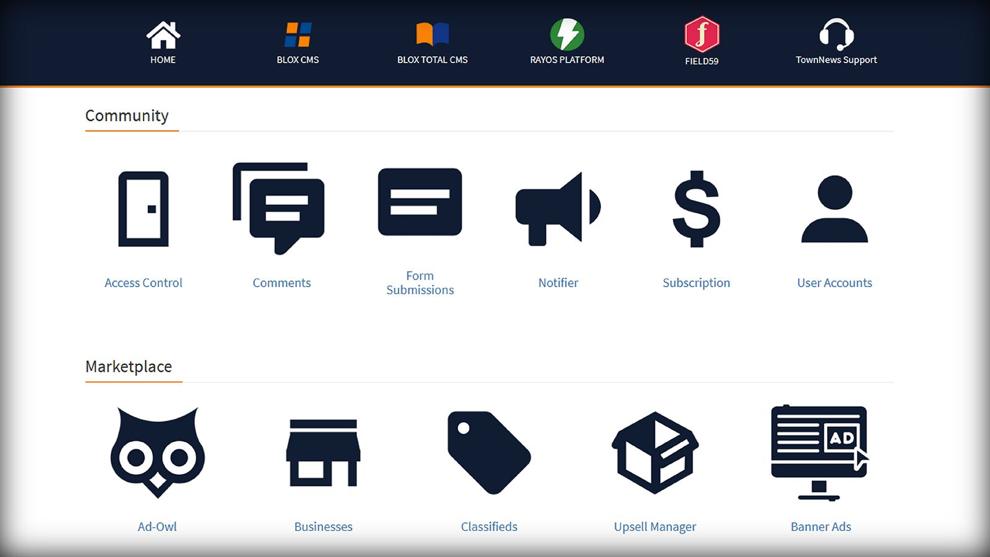 Many of our users look at documentation using a tablet or mobile phone. With that in mind, we've designed Help.TownNews.com with larger icons and a new mobile-friendly layout.
9. Glossary of terms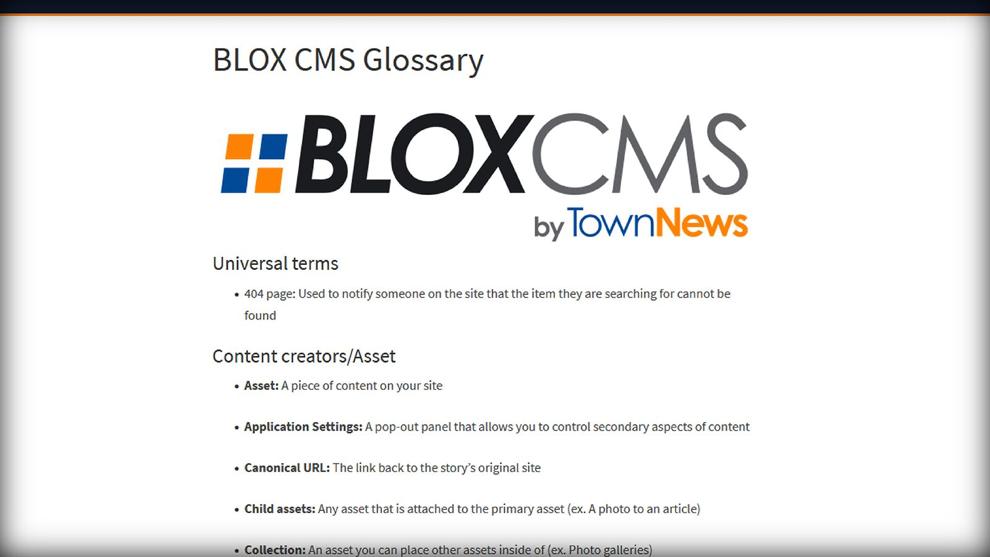 Documentation sometimes includes jargon or industry-based lingo. To make sure everyone is on the same page, we've laid out some common terms. Now when you're talking to a TownNews representative, you can better know what we mean.
We're excited to show you the new Help.TownNews.com. Our goal is to make it easier for everyone to get the information they want, and to get you the help you need. Visit Help.TownNews.com today!
Doug Green is a senior trainer for TownNews.