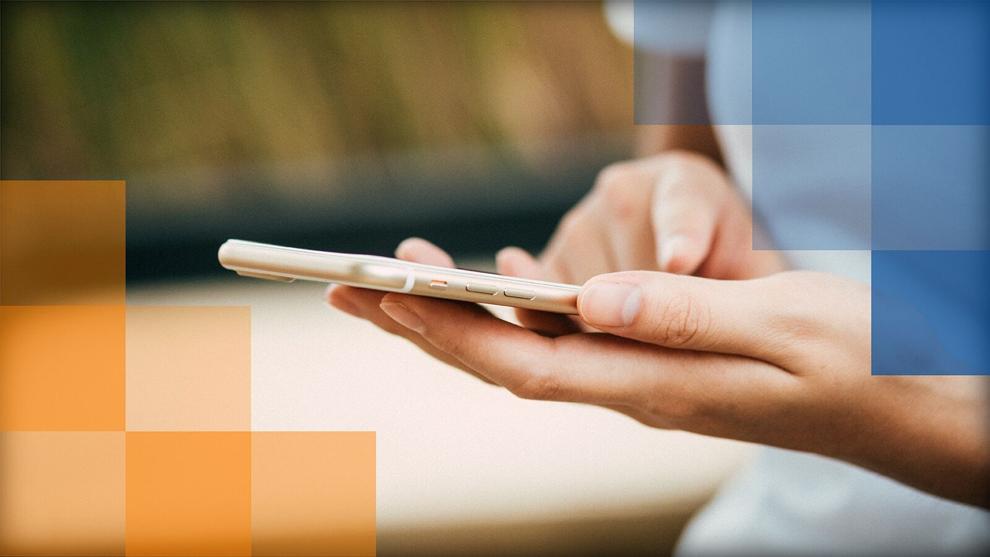 The most recent release of the BLOX Now app includes a wealth of enhancements to the mobile experience. Don't miss these seven advances:
1. New livestream player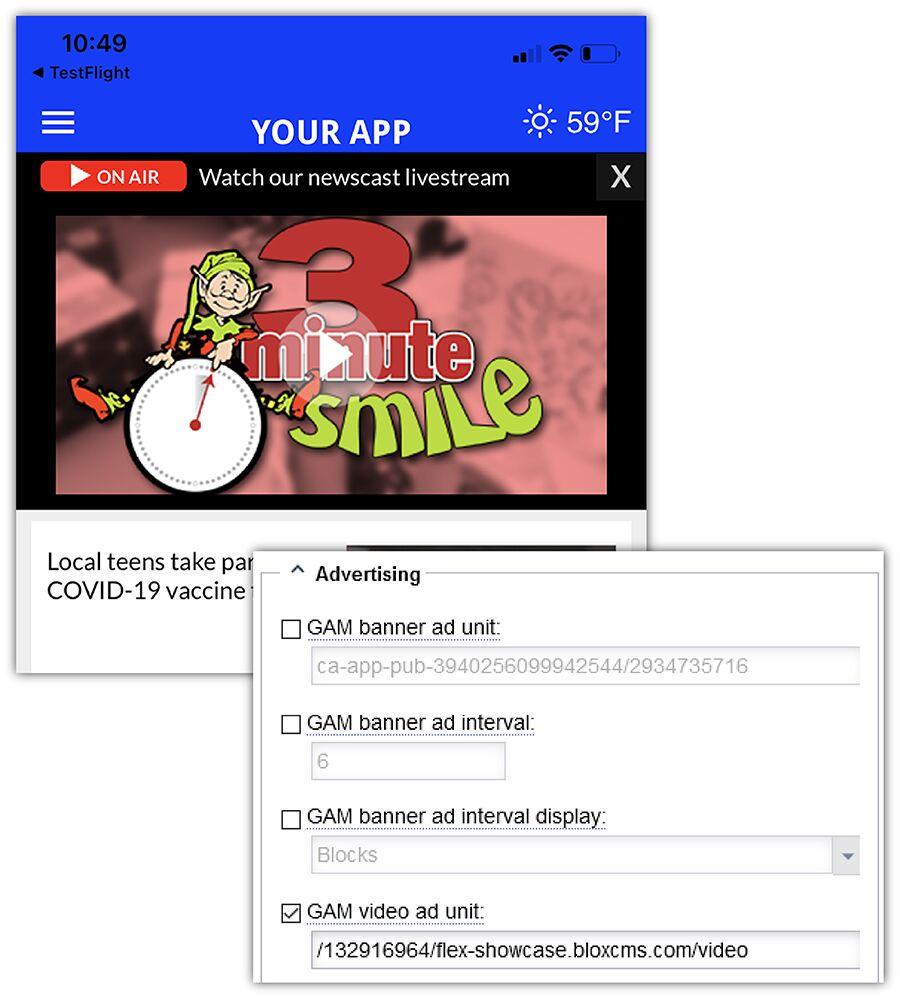 Our new livestream video player makes it easier than ever for users to find and watch livestreams using your app. This optional set-up positions a video player (with thumbnail) at the very top of the topic feed, driving engagement.
The livestream video player can be associated with a schedule and automatically deployed when a stream is active. Users can choose to dismiss the video player causing the livestream to revert back to a banner above the header.
In addition, we are now offering a preroll ad before the livestream video in the livestream banner and video player. Any native livestream URL ending in .m3u8 can utilize this exciting new revenue opportunity.
2. Simplified and improved banner
Because the alert banner is most often used for livestreaming, we have changed the labeling in the BLOX Now app admin from "Alert Banner" to "Livestream Banner."

We've also changed the structure of the livestreaming banner to allow for the banner to be displayed all of the time, if there is not a Field59 VMS schedule available. If there is a schedule, the banner will deploy or not show according to the schedule.
Note: Make sure the livestreaming messaging is set up to pull from the Active Messaging fields in Page Customizations.
3. Customize your weather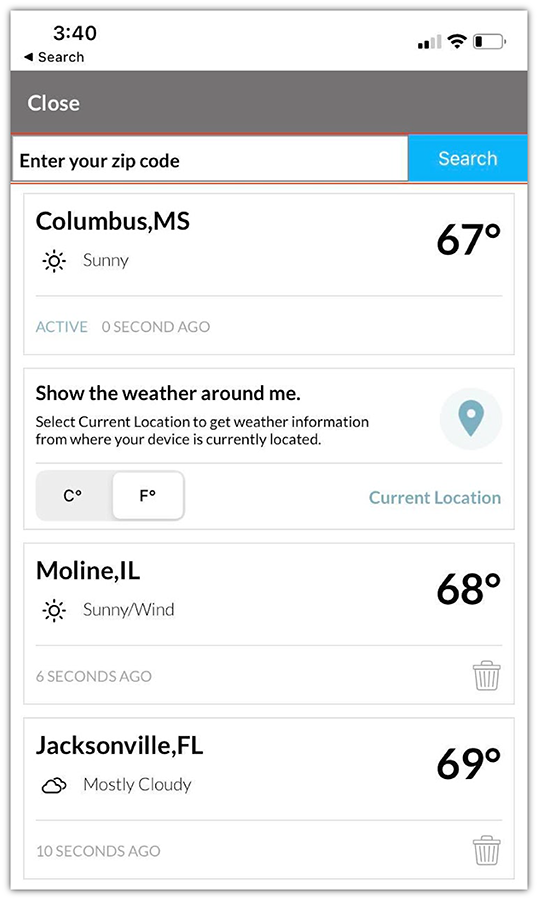 A new native weather experience for users is included in the Customize your Weather options. If you have weather enabled in settings and your weather icon turned on, a Location button will be added to all native cards.
Clicking the Location button, or Customize your Weather in the settings, will take users to a Weather List page. This page controls the data displayed on all weather cards. Users can enter multiple zip codes and refer back to locations of interest.
Also included on the Weather List page is the ability to turn on device tracking, allowing your current device location to be used to retrieve weather data. When a user enables device tracking, all weather data in their topic feed will be updated on the weather cards for their current location.
4. UI changes for saving and sharing
In this feature update, we have improved the design to expose the Save and Share options on the bottom-right corner of the cards in your Topic feeds. (Previously, users would have to swipe left or right on the card to expose these features.)

This new placement boosts engagement by encouraging users to share and save their favorite stories.
5. Preparing for IDFA
The Identifier for Advertisers (IDFA) is a random device identifier assigned by Apple to a user's device. Used to track and identify a user—without revealing personal information—IDFA allows advertisers to deliver customized advertising.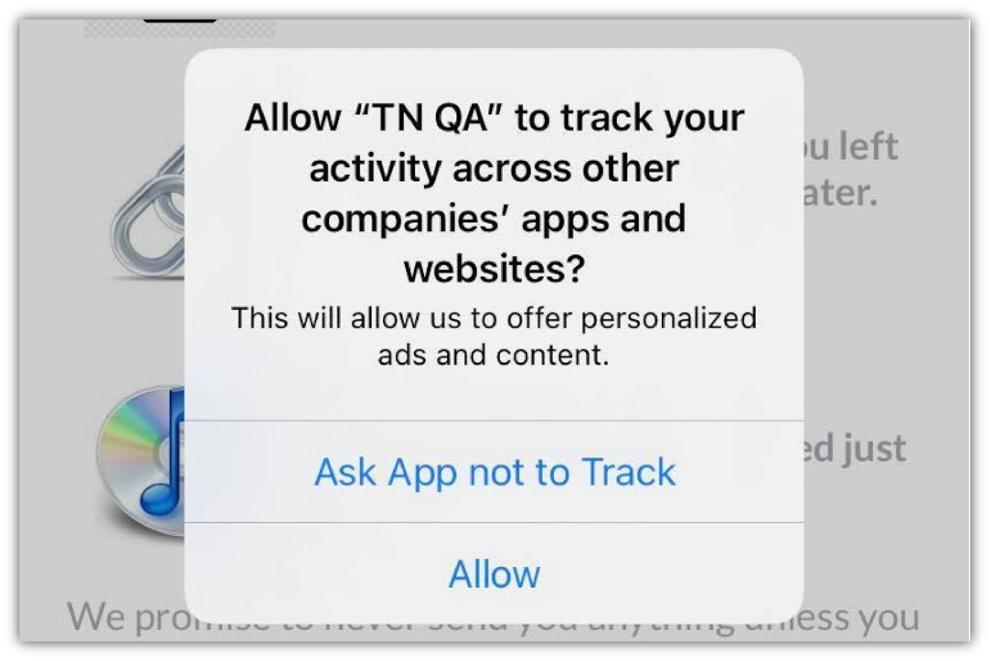 In this release, BLOX Now apps will begin offering "Request App Tracking Transparency" authorization, which is a prompt asking for user consent to allow tracking. Your apps will be updated to greet users with an explainer prompt followed by consent options.
If a user consents, the IDFA will continue to allow personalized ad delivery. If they do not consent, the apps will use the SKAAdNetwork, an ad network API that helps advertisers to measure the success of ad campaigns while maintaining user privacy.
For documentation on IDFA, click here.
6. Analytics improvements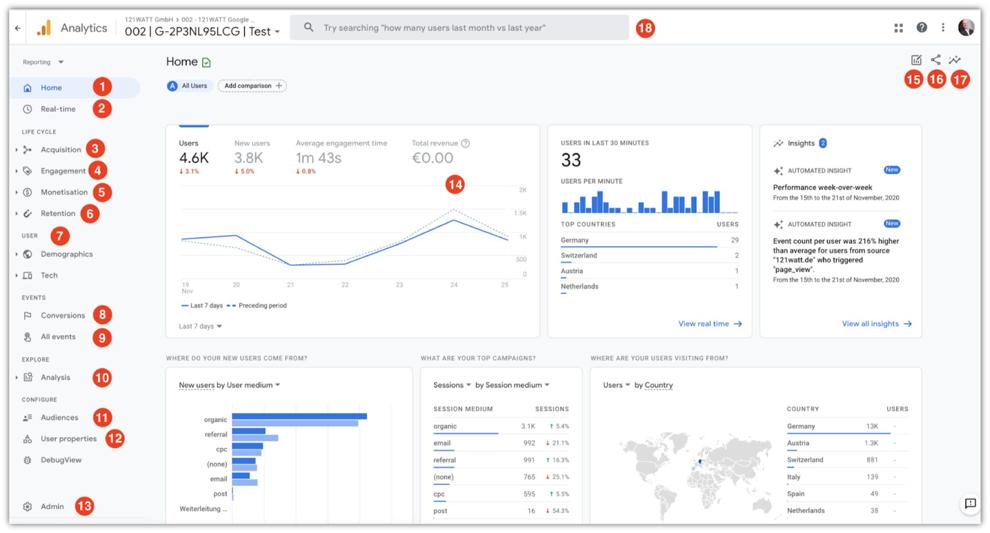 In this release, we are redefining and adding events and screenviews for the default analytics offered through Firebase/GA4. These changes will be reflected in your Google Analytics account after this release.
For documentation, click here. Bookmark the documentation to keep up with further improvements.
7. e-Edition and Access Control Updates
TownNews is excited to roll out a series of updates for e-Editions and Access Control as we prepare for future implementation of In-App Purchasing. Our goal is to be compliant with app stores when we bring you In-App purchasing and advanced metering options with Access Control.
In this release, we are offering the e-Edition in a webkit instead of forcing it to a browser. By doing this, we are able to bypass the subscription page of the e-Edition. If your paywall is enabled on your site and in the app, then the user will be presented with a login screen. If their user account allows entry for the e-Edition, then the paywall will be lifted. If the paywall is not enabled in the app, the e-Edition will be offered to the users for free.
We have also added Access Control awareness to the paywall workflow in the app for smart metering.
For full documentation of changes to the e-Edition and Access Control, click here. 
At our April 2021 customer webinar, Susan Bell, senior product manager at TownNews, highlighted new and exciting updates for the BLOX Now mobi…
Ready to get started? Contact your sales rep today to learn more.
Susan Bell is a senior product manager for TownNews.