Spring is a great time to think about updating and cleaning up your BLOX CMS site. A few quick, easy tweaks can rejuvenate your site, improving its look and efficiency. We'll walk you through it.
Front-page refresh
TownNews frequently updates and adds new display blocks, and they are very simple to change. Swap out your top story block and you've got a sweet new look! An exciting, fresh appearance will encourage users spend more time with your content—and see more ads!

Clean out old blocks
You may have old blocks that are no longer in use. Perhaps you have leftovers from a previous design or sections that are defunct. Luckily, there is an easy way to clean them up and streamline your Block Library. Blocks in the Block Library are labeled with a map icon if they have been assigned a page. Simply hover your mouse over the map icon to see a list of URLs that use that block. You can find all unassigned blocks by doing a quick search for "placed:no" in the Block Library search. We recommend that you backup the blocks by exporting them to a zip file so you can still access them later, if necessary. Then, when you're ready, select only the blocks that you want to remove and click the "delete" button.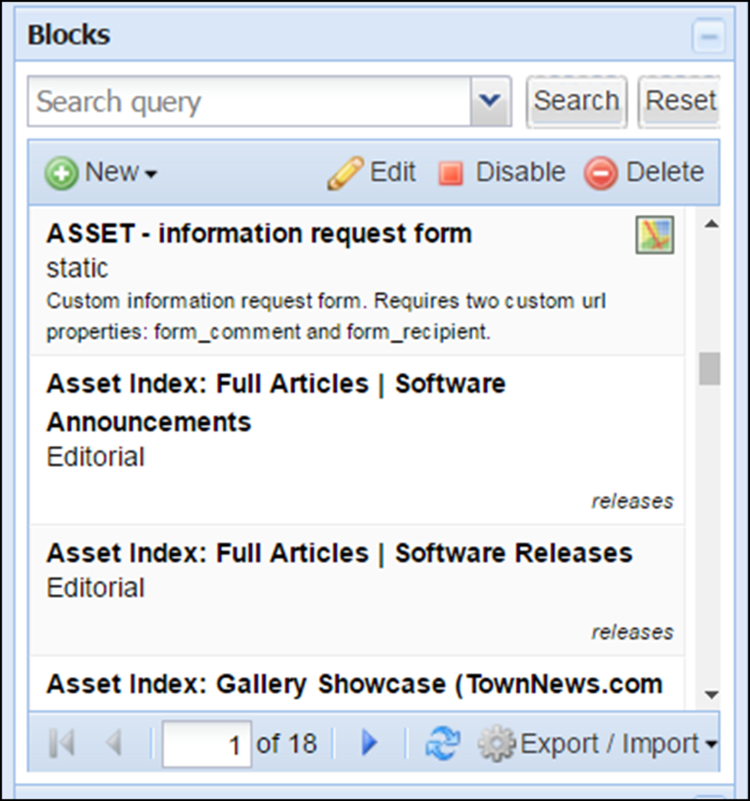 Ad availability evaluation
Ever wanted to know how many ad positions are filled and how many are not monetized? In BLOX Ad Manager, you can click on "Positions" in the top right menu and then choose "Status: Assigned" to show only positions with assigned ads. This is a great tool to see an overview of all spots on your site and how many ads are assigned to each slot. If any of your slots are missing from the list, it means they do not have an assigned ad.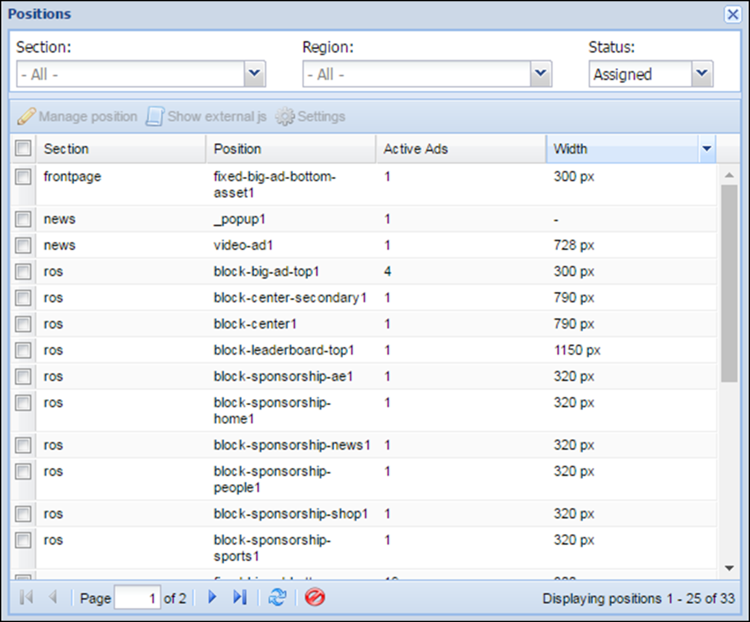 Examine your navigation
In BLOX CMS, it is easy to manage your site navigation in the Block Editor. You can even create an "auto-populated" menu which will fill in as you add new sub-URLs in the URL map. However, with ever-tightening resources and shifting staff, it is easy to forget to remove a section that's no longer relevant. The content can likely still be found in your archives, but it may not be worthy of a spot in your site navigation menu.
Site notifications review
There are many places in BLOX CMS where users can enter an email address to receive alerts and notifications from the system. When employees leave or are promoted, it's important to ensure the email notification fields are updated. It's also a good idea to do a quick review as part of the Spring Cleaning process—are your email notifications up-to-date?
Admin audit
Let's say Brenda moved to Alaska six weeks ago and is no longer with the company—is she still an admin on your site? Do a quick review by going to Settings -> Users -> Manage user accounts and select "Type: Admin." This will allow you to see all active admin accounts on your site. Still see Brenda? Select her account and click on "change type" to demote her to a normal user or delete her account.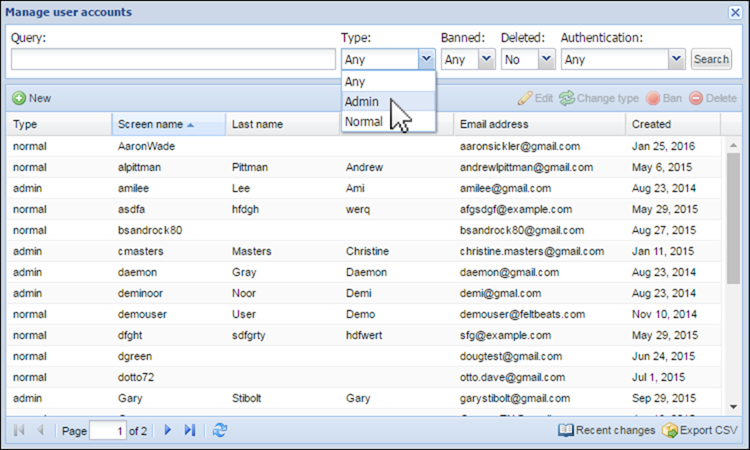 Check out your site on a mobile device
It's likely most of your traffic is mobile, so give it the attention it deserves. Remove blocks that are not completely necessary and check that the ordering of elements is appropriate. The "Set view size" tool in the Block Editor allows you to preview what your site will look like on a phone or tablet.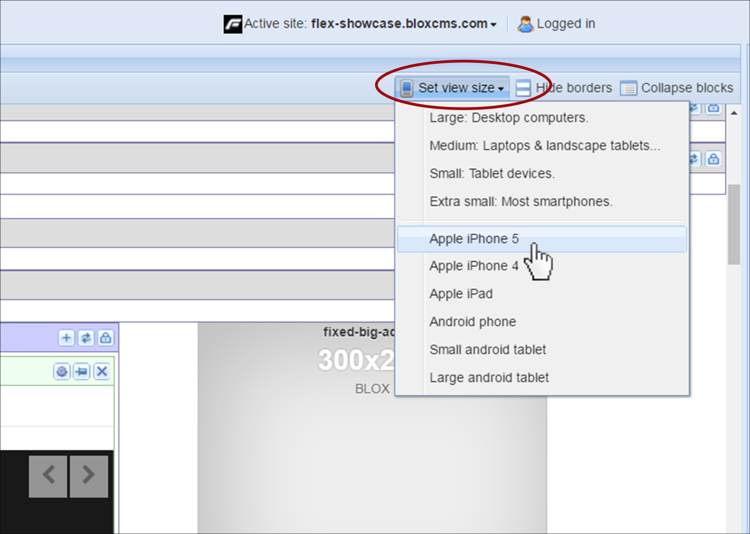 Use subscription "rule profiles"
Rule profiles are a great feature to consolidate and optimize your subscription services. Assuming you have one set of URLs that need to be behind subscription, simply create a single rule profile which governs all of your appropriate URLs and then assign that rule profile to all of your services. That way, if you have changes in the future, you just need to change that one rule profile in order to affect all associated services. You can also use the "Disable Rule Restrictions" button (in the "Other" tab) to temporarily suspend subscription on your site (in case of a storm, late paper, etc.).
Do an SEO audit
On our newly-updated help site, we've added a great document that lists SEO best practices for BLOX CMS. Have you done everything you can to optimize your site for search?
Bonus tips!
Read our blog: Our news blog is updated weekly (sometimes even more!) with new revenue ideas, tips & tricks, insights and announcements. It's a great way to make sure you're getting the most from your content management system!
Stay connected: Ensure that you and your staff are signed up for TownNews announcements and release notes. This is the best way to make sure you're aware of all the new stuff that is available in BLOX CMS.
Review your CRM contacts: At TownNews, we keep contact information for the people we work with at your organization. This contact list is important because it is used to determine who can make changes on your site (like changing a password). You may have had employees change recently—is your contact list up-to-date? Simply contact our Customer Support team and we can help you!
Christine Masters is the director of product management at TownNews.