Though videos and podcasts are all the rage, the everyday article still accounts for more than half of all page views across the TownNews network. How can you make the most of this potential to grow and engage your audience? Here are three easy design strategies you can use.
1. Vow to have no dead ends
Visitors to your site often land directly on an article—be sure they don't get stranded there. Create a richer experience by aiming to have at least three related items per story. Include hyperlinks throughout the text, related articles or sections, photo collections, and behavioral content recommendations.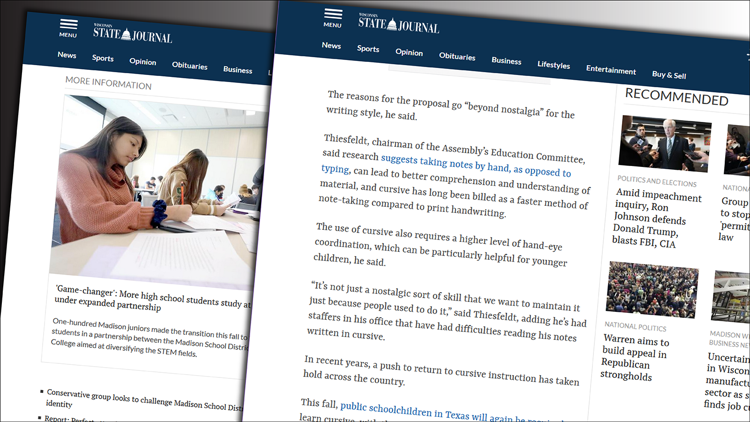 2. Change the presentation mode
Elevate the look and feel of your story by changing the presentation mode of your article to Long-form. This mode highlights your content by removing the right rail, allowing the reader to stay engaged in the article.
Perfect for more in-depth pieces of content, Long-form mode allows you to easily create magazine-style layouts. Break up text with parallax or full-width images, information boxes, or even Twitter cards.
3. Add interest with inline elements
Add interest with inline elements
By including visual and interactive elements, you'll give visitors even more reasons to continue scrolling on your article. There's a wide variety of things that can now be included: artwork, graphics, slideshows, videos, mosaics, polls, maps, street views, timelines, PDFs, and much more. Plus inline items are mobile friendly and compatible with AMP.
Ready to learn more? Watch our October 2019 customer webinar now.
---
Which tip will you try first?