It's always been a dream of mine to go to the Google campus. It's sort of like the mother ship for those in the technology industry. Like a mecca for nerds.
So when Stevie Longwith (Digital Advertising Operations Manager) and I had the opportunity to attend two different Google meetings at their San Francisco office last November, I jumped at the chance. Even though it wasn't exactly at their main Googleplex campus in Mountain View, CA, it was still a Google office in San Francisco. That counts for something!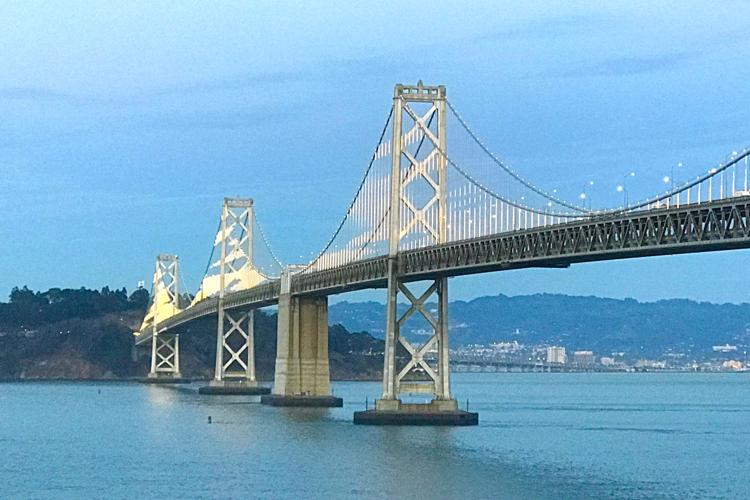 At the two meetings, the Google's Mobile Web Workshop and the Google DFP user group, Google outlined their strategies to improve content and advertising in a digital world. As a technology platform serving more than 1,700 media organizations, TownNews.com works closely with Google on these issues. We were excited to participate.
Here is a countdown of the top 5 takeaways from these meetings (that I can share):
5. User-first approach
Google emphasized its core philosophy that the end user should come first when making product decisions. Other goals, such as monetization, should be a side-effect of a successful user-focused strategy.
As you kick off 2017, examine the user experience on your site. Review your site, take a closer look at your analytics or survey your users. We can help you see what is working well on your site and areas for improvement. Contact your sales representative to schedule a free site review today.
4. The need for speed
Examining page load time and its effects on user experience was a big part of the Publishers meeting. Google presented statistics showing how slow load times dramatically reduce several key user engagement metrics, such as pageviews per session, conversion rate and user satisfaction. Download this report from Google for more in-depth information about page speed.
Here at TownNews.com, we recognize the importance of load time and we continually work with Google to help customers implement techniques for improvement. We also continue to make upgrades to our core system and products to improve speed. Watch our webinar on page speed to learn more on this topic.
3. Progressive Web Apps bring native app functionality to the web
Progressive Web App (PWA) refers to websites implementing new technology to create native-app-like experiences. These include pre-loading websites, in-page real-time notifications and updates, and offline browsing.
The development team at TownNews.com is experimenting with ways to use PWA technology and improve user experience on our sites.
2. AMP has ramped up
The Publishers conference dedicated a lot of time to discussing the importance of implementing the open source Accelerated Mobile Pages (AMP). Designed for websites, AMP improves performance on mobile devices. According to Google, the median load time of an AMP page from Google Search is less than one second compared to 22.0 seconds for non-AMP pages.
Various companies have ramped up their implementation of AMP in more situations—from Google News on mobile to different native news apps, such as Nuzzel. Google has also made it clear they plan to extend AMP support to more situations in the future.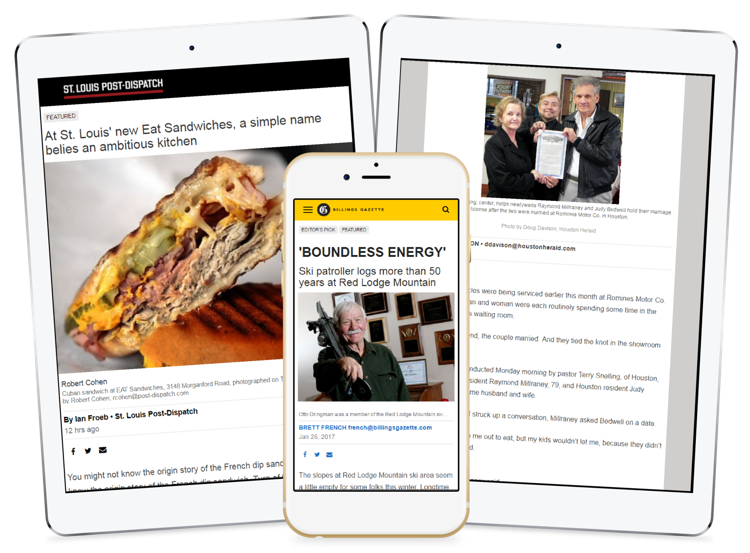 TownNews.com has been working with AMP since the project was first launched. This service is available to all media organizations using our platform. Click here for more information on how to set it up. We continue to work with Google on new features and improvements. Here's a sneak peak at the AMP project road map.
1. A big push for Native Ads on DFP
Google recently launched the ability to use native ads in DFP. Sites can now build ads out of components that closely flow with publisher content. These ads are more pleasing to the eye, faster to load and preferred by most users. Plus since they are flexible by nature, they are extremely mobile friendly and work great with TownNews.com's Flex responsive design. Contact your sales representative today to learn more about Flex.
Overall, this was an amazing experience! We will continue to work closely with Google, and other vendors, to help TownNews.com sites improve and succeed.
Christine Masters is the director of product management at TownNews.com.