TownNews is thrilled to announce that, following an exhaustive search, it has hired Tony Bangert to serve as its new Chief Revenue Officer.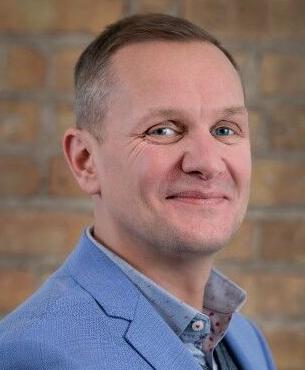 As CRO, Bangert will oversee new business acquisition, existing customer sales, partner strategy, and marketing. His extensive experience in newspapers, television, and SaaS sales uniquely qualifies him to help TownNews solidify its industry-leading position in the North American local media market while extending its reach into untapped areas.
"Tony understands the critical role that journalism plays in our communities and is passionate about helping media organizations through their ongoing digital transformations," said Brad Ward, CEO of TownNews. "He will be an outstanding addition to the TownNews team."
Prior to joining TownNews, Bangert led Central Region sales for inPowered, a Silicon Valley-based AI platform that delivers content marketing ROI.
"For years, I've been impressed with TownNews and the solutions they create to help local media organizations evolve," Bangert said. "I'm honored to be joining such a talented team, and I look forward to playing an instrumental role in shaping the future of TownNews."
Bangert's media industry career began with Milwaukee's FOX station, where he was instrumental in launching and developing a sales strategy for their digital division, FOX6NOW.com. From there he moved to Tribune Publishing where he held roles ranging from digital sales manager to VP of sales. During his time with Tribune Publishing, Bangert brought Tribune Content Solutions to market, the company's first content marketing division.
Bangert replaces Rick Rogers, who departed at the end of 2021.