Recently we conducted a survey with our partners on the outlook of the media industry for 2017. One of our favorite questions was "What keeps you up at night?" The responses included everything from "a three year old" to "the dog barking next door" to more serious concerns about keeping a publication afloat in uncertain times.
One answer specifically mentioned that the desire to target "Soccer Moms" was keeping the respondent awake. Don't fret, we've got you covered with TownNews.com iQ.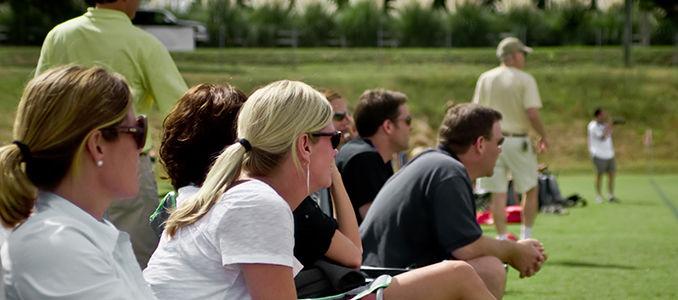 The TownNews.com iQ DMP program helps you turn your user data into actionable audience segments. Audience segmentation is the process of dividing people into subgroups based on established criteria: demographics, product use behavior, communication behavior and media use.
In this example, the "Soccer Mom" audience is:
Married with children
Middle class
Living in the suburbs
Involved in sports
Likes to travel
The power behind a specific audience like the Soccer Mom comes from its wide variety of targetable interests such as travel, sports and parenting. We can also make very specific inferences based on the behavior and historical data of this audience. Middle class suggests that this audience may have a surplus of disposable income, and living in suburban areas shows an ease of access to goods.
Data shows that soccer moms are more responsive to ads for sports equipment, mini-vans, hotels for weekend tournaments, sport drinks and snacks, and organizational tools like planners, smartphones or apps.
Armed with this data, your advertisers will see a bigger return on their advertising investment. And you'll see big increases in CPMs, stickiness and pageviews. In January of 2017, TownNews.com iQ DMP participants saw a 183 percent CPM lift and an overall programmatic ad revenue increase of 20 percent.
You can also help advertisers extend their reach by targeting groups that overlap, but don't exactly match, their campaign's core audience. For example, advertisers targeting soccer moms might also find value in soccer dads, marching band moms or ballet parents. Advertisers can also expand targeting to affinity groups where they may find soccer moms are also interested in education, finances or religion.
Soccer moms are just one example of a specific audience you can target. We currently offer over 200 audience segments including gamers, sports fanatics, DIY weekend warriors, crafters, car buyers, age groups and many more.
Ready to turn your data into dollars? Contact us to learn more about the TownNews.com iQ program today!
Ryan Ingersoll is the TownNews.com iQ DMP program manager.