Introducing a new dynamic Utility Region for use with the "Followed Notification" emails. These emails are sent to end users after they request to follow a topic.
The Utility Region shows up under the search skin (likely called /search) in the Utility Regions -> Followed Notifications -> Dynamic Region area.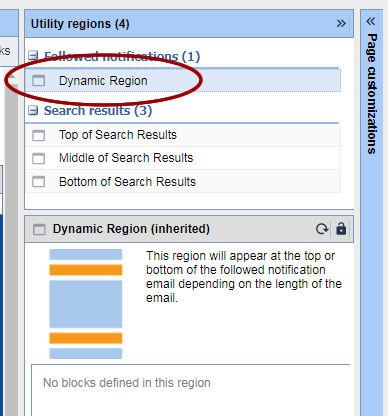 This region is dynamic because it changes its location based on how many asset cards are returned in the search query (which is then sent out as an email). This is great for:
Programmatic ads
Subscription offer blocks
Email newsletter sign up blocks
Sponsorship ads
Read the detailed release notes.