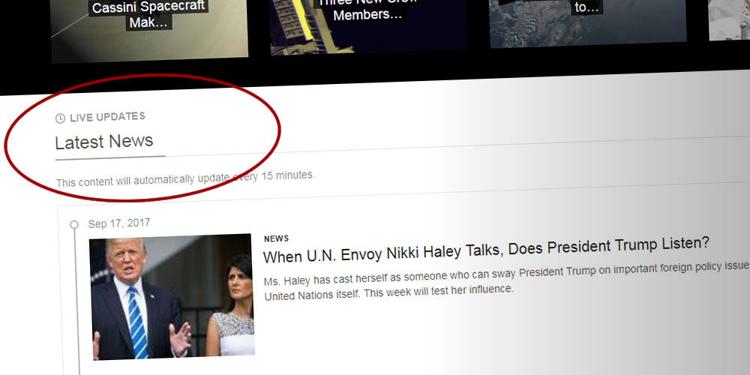 The overline field allows you to type in a short phrase and choose a text color, background color and an icon. The new feature, available in this week's Flex Templates release, can be added to a majority of content blocks.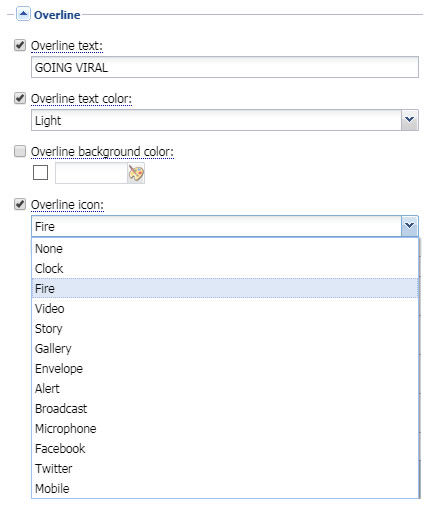 Great uses for this new feature include:
Informing users that an article is exclusive, updated, new or covering a certain topic.
Highlighting viral content or live blogs.
Icons that are available for use with the overline:
Clock icon
Fire icon
Video icon
Story icon
Gallery icon
Envelope icon
Broadcast icon
Microphone icon
Twitter icon
Facebook icon
Mobile icon
The feature is available on these blocks:
Card: Blog
Card: Feature
Card: Grid
Card: Headline List
Card: Mosaic
Card: Showcase
Card: Summary
Card: Top Story List
Card: Updates
Editorial: Full Article