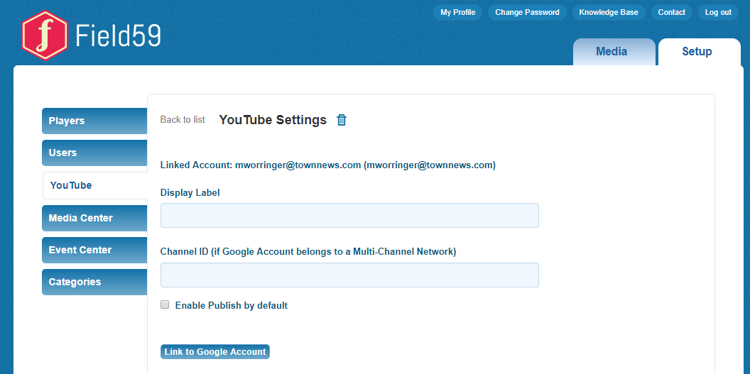 TownNews is happy to announce that Field59's ability to publish directly to YouTube will now work with media sites who are part of the YouTube Partner program. This exclusive program gives content creators greater access to YouTube resources and features, and allows them to automatically claim and monetize their videos on YouTube.
With this change, the YouTube API allows videos published from Field59 to be claimed on behalf of the content owner automatically. This allows videos to be set up for monetization upon arrival in the media site's YouTube channel.
If the YouTube channel is part of a Multi-Channel Network, a new text field allows for a site admin to populate the specific channel ID. This is necessary if the user has access to administer multiple YouTube channels.