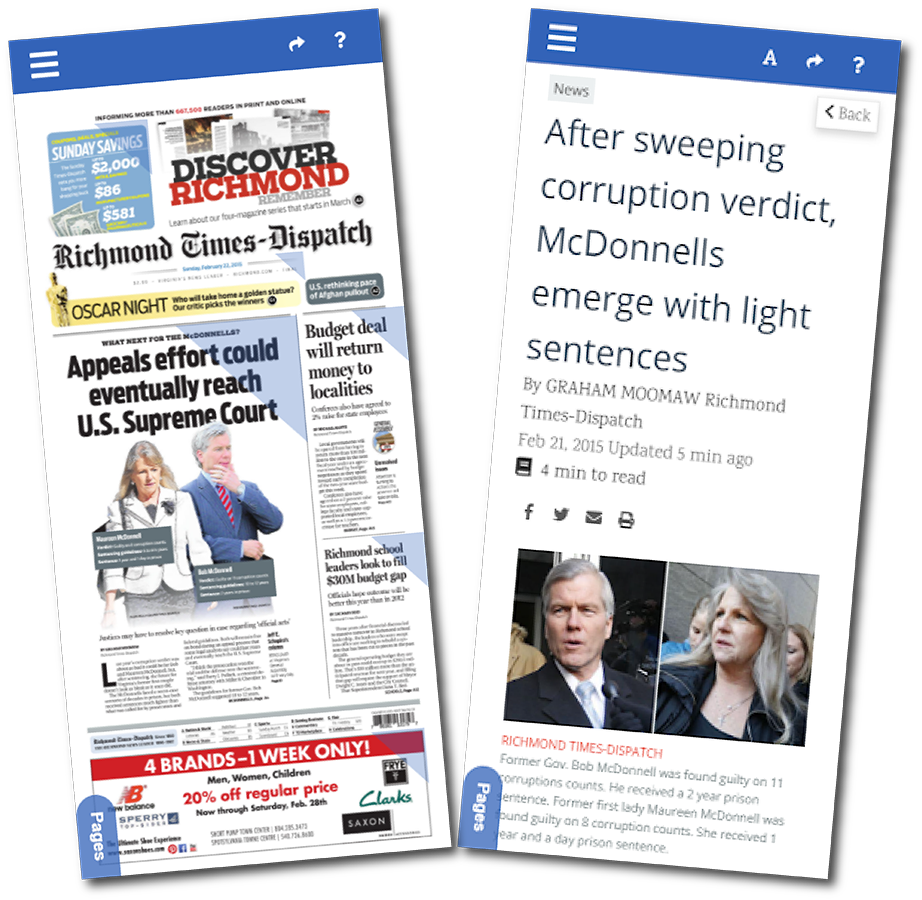 We are excited to announce some big improvements to the BLOX Live e-Editions mobile interface for sites using our "segmented pages" version.
With this new design, readers will have the ability to see the replica full-page version of the edition, and zoom in to read more closely.
Alternatively, the reader can click on a specific story on the replica view in order to read the text version of the story.
This new functionality will add a better experience for mobile users.
Read the detailed release notes here.