We are excited to announce a new feature that will be available as part of the BLOX Core release. This new functionality allows editors and reporters to easily link to assets that are available on the existing site, without having to create HTML code or grab live asset URLs from the web.
Many news publishers recommend, or even require, their reporters and producers to create multiple inline links for each locally-produced article. These additional links help drive additional traffic throughout the site by encouraging users to dig deeper into a topic, and may even improve Search Engine Optimization.
To do this, first select some text within the BLOX CMS text editor: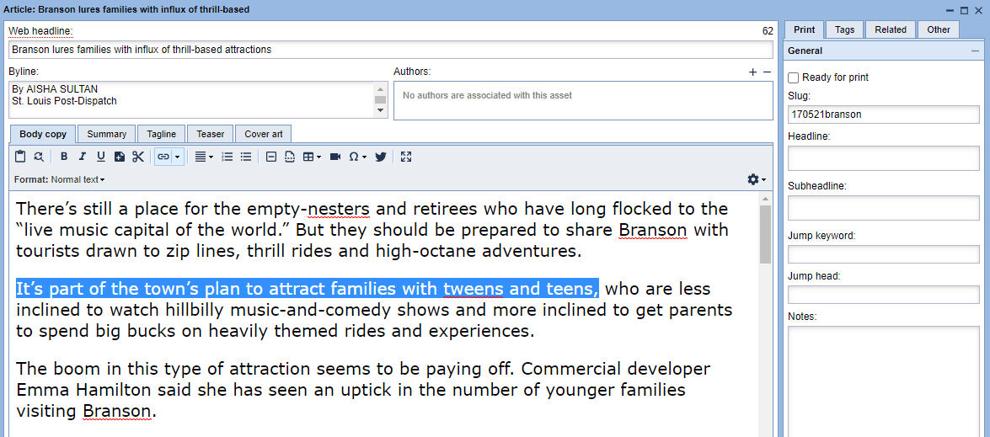 Next, click on the arrow next to the "link tool" so that you can select the new "link to asset" feature.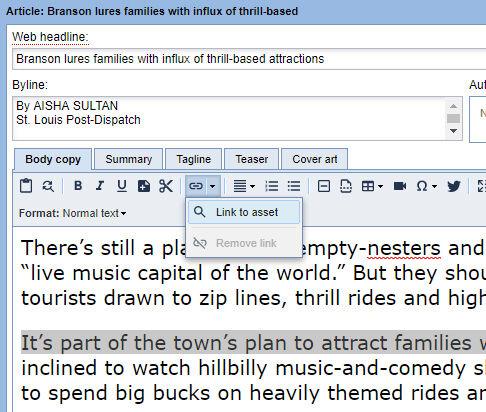 This will bring up an asset search window, where you can search for and find additional content.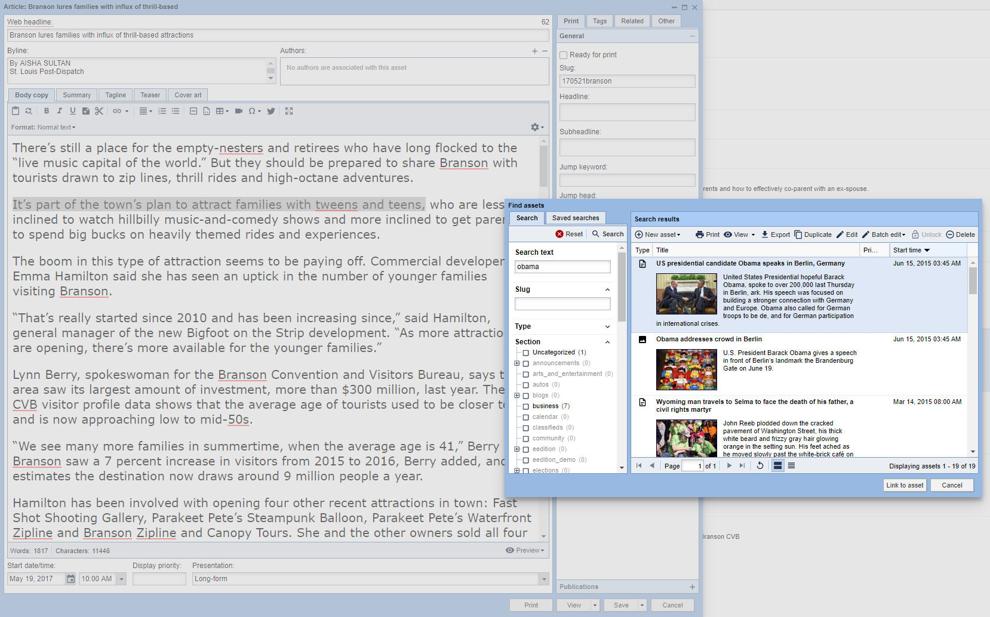 After selecting an asset, BLOX CMS will present a small box with some additional options, such as whether or not you want the link to open in a new window.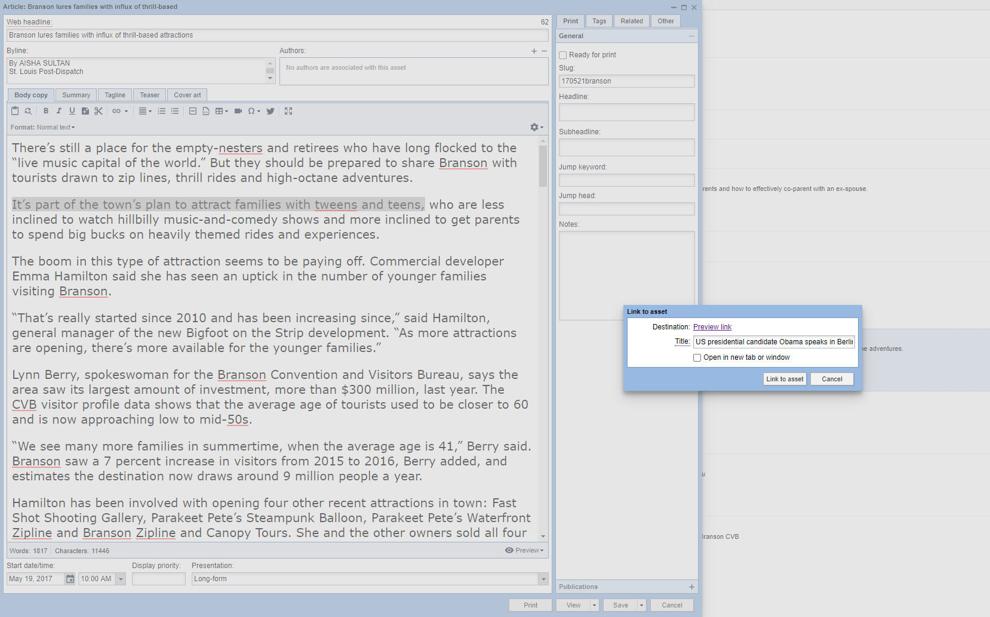 After the text has been linked, you'll be able to preview the asset and see what the link looks like on the front end of the site.