With this release of FLEX Templates, BLOX Email Reach users will now have an additional option for acquiring newsletter subscribers and allowing recipients to manage their subscriptions. This new full-page Newsletter Preference Center block provides a streamlined, more inviting design that includes list name, list description, send frequency, and an icon for each list.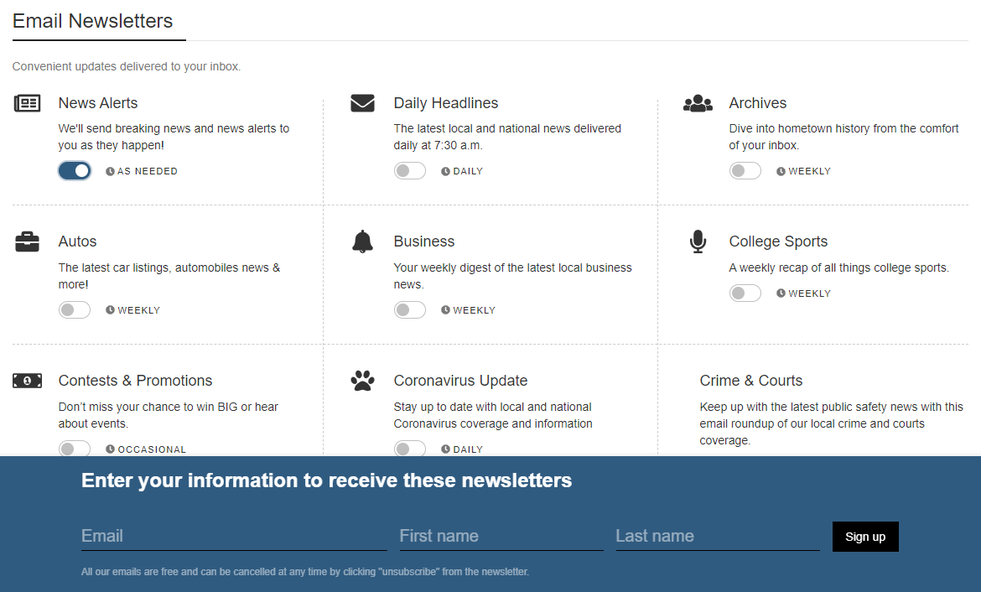 The new "Utility: Newsletter subscription" block includes new features including: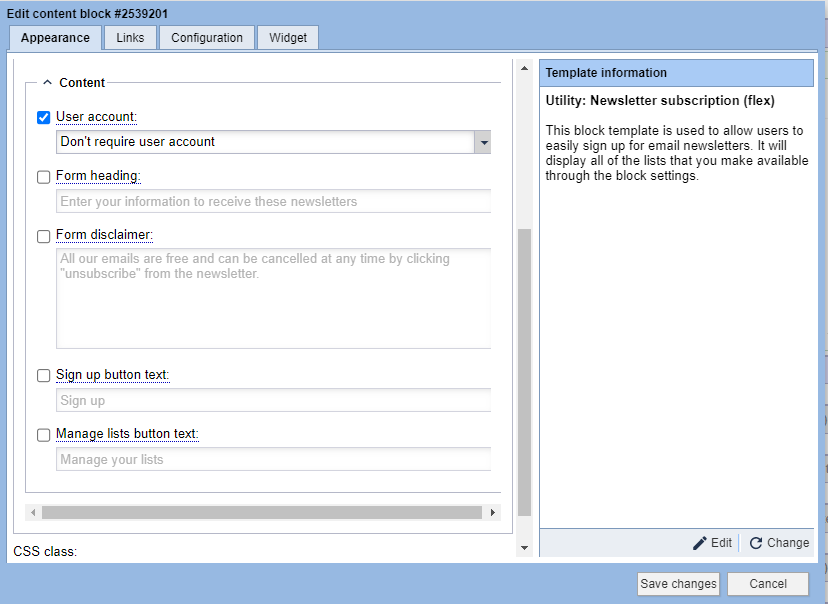 A new, more visual design that lays out the newsletter options in a grid pattern.
Addition of icon options for each list.
Option of displaying sending frequency at signup.
Opt-in and opt-out sliders that allow for easy signup and management on each list.
Full-page layout that will allow for the creation of a singular newsletter landing page.
Options for signed-in, registered site users to navigate to the newsletter management section of the User Dashboard.
An update to the newsletter Manage Your Newsletter section of the User Dashboard to display a similar design as the Newsletter Preference Center.
For more information on setting up a Newsletter Preference Center, visit our documentation.
For more information on BLOX Email Reach signup and list options, click here.
Read the detailed release notes here.