With the latest BLOX Core release, it is now possible to customize social media meta tags to optimize them for each post.
In a typical social media post, the main elements are the message and the preview card: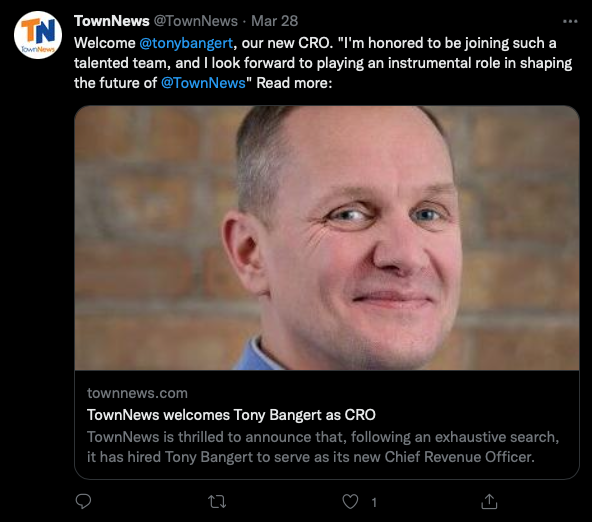 Customized "og" meta tags
For the preview card, the information that forms the headline, the description, and the image are all scraped from the asset page meta tags, which are available in the <head> tag of the asset's source code.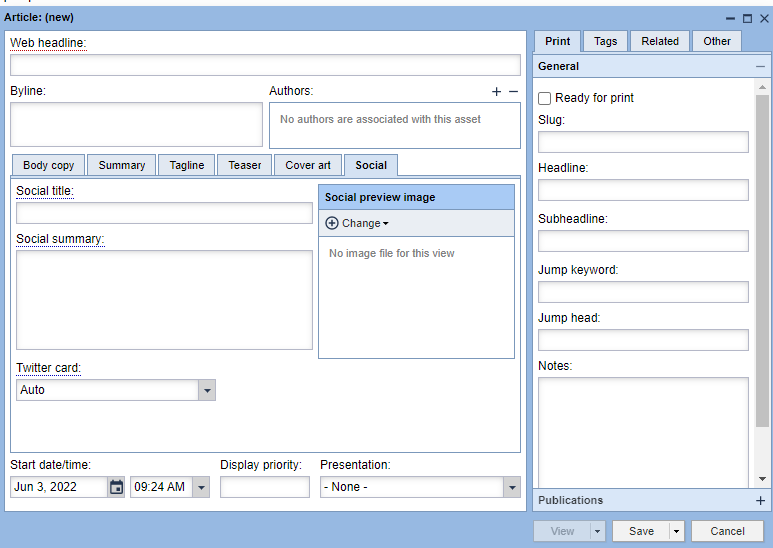 By default, those meta tags are populated by the title, description and image used in the asset. But with this new BLOX Core release, you can customize them on a per-asset basis if you want them to be slightly different for social media.
For more information, view our documentation.
Changing the Twitter Card
In addition, we have added the ability to change the Twitter card meta tag in this new Social tab. While this is not an og tag specifically, it is a common request that a site may want this tag to be different than the default logic.
For more information on Twitter Card support, view our documentation.