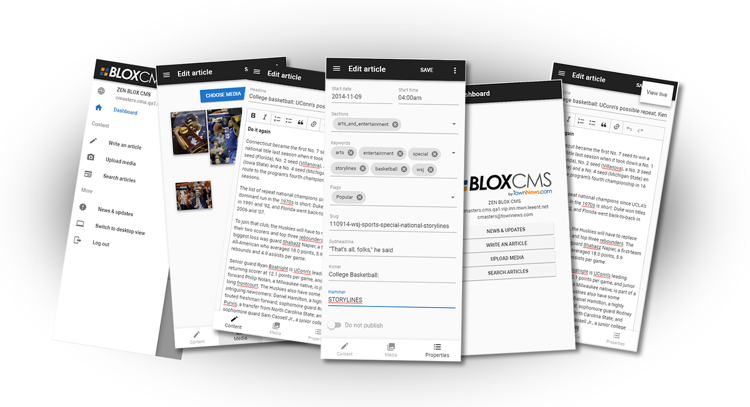 We are excited to announce several new upgrades to the popular BLOX Go mobile interface.
The following fields have been added to the BLOX Go edit article interface: Slug, Subhead, Hammer, and Kicker.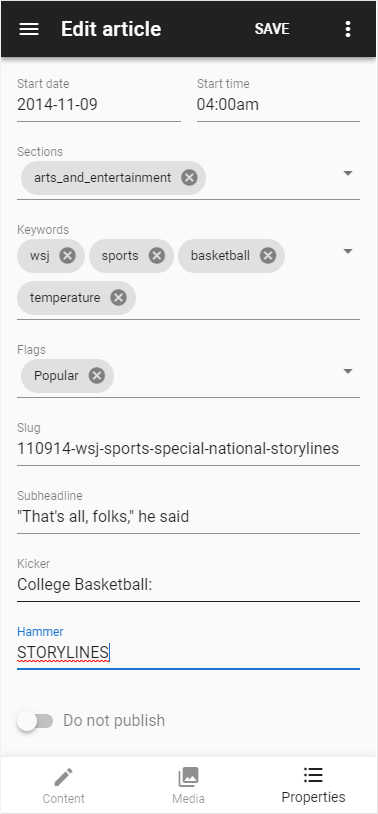 ---
A "view live" button is now available in the article editor on BLOX Go mobile. This new button links to the article's live page. This shows what the article looks like on the front end and is a great way to find the full URL for sharing to social media.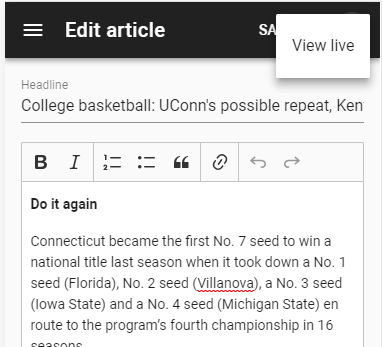 ---
We are improving the usability of the BLOX Go mobile interface:

Move "Remove" button into an overflow (dots) menu.
Add "OK" button which dismisses the edit dialog.
Elevate media item thumbnails to better communicate tappability.