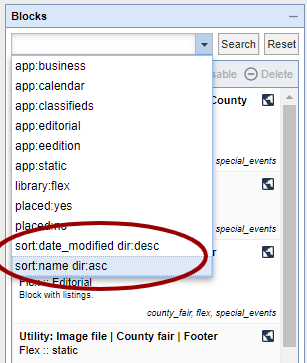 Have you ever created a new block in the Block Editor, and then forgot what you named it and now you can't find it?
We've changed the way the Block Library sorts now. New content will show up at the top whenever a new block is created. Never lose a block again!
To accomplish this, we are adding a new search method that sorts by last modified date. You can choose this sort from the search drop down at any point in time to find the latest modified blocks. In addition, it will automatically switch to this new sorting when a new block is added, so that you can find it.
We have also added the ability to sort by name. The new sorting rules are:
sort:date_modified dir:desc
sort:name dir:asc