The BLOX Syndication application is a great way to to import content from different providers for use on your BLOX site. This week, we are adding support for another content provider: WordPress.
The WordPress syndication channel will now be available as a new option under the "Add Channel" menu in the syndication settings panel.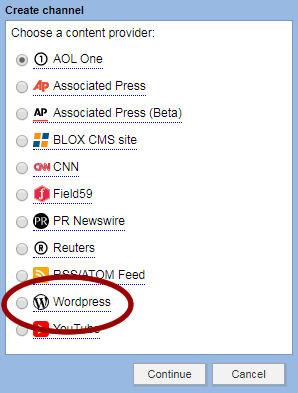 When creating a WordPress syndication channel, you will be asked for a username and password. If the content on your WordPress site is locked to the public, you may need this information (with wp-json permission), but if your site is publicly available, you can leave these fields blank.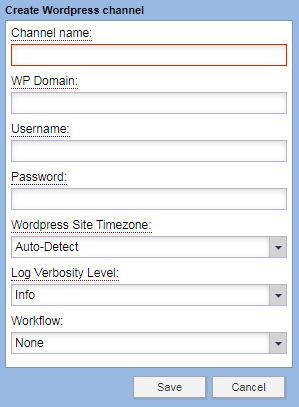 Once created, the WordPress channel can be searched and browsed like any other channel. When it is desirable to import a content item, an administrator can click and import a single item.
Or, an "automatic importer" can be created which will ingest content on a schedule.