We are happy to announce a new feature available this week to BLOX Ad-Owl: the ability to add discounts to specific classified ad packages. This will allow sites to create date-based promotional discount rates for things like holidays, special events or other occasions.
Discounts can be created in the new "Discount" accordion panel in Ad-Owl. Each discount can have a name, start time, end time, description and a designation of either flat discount or percent discount.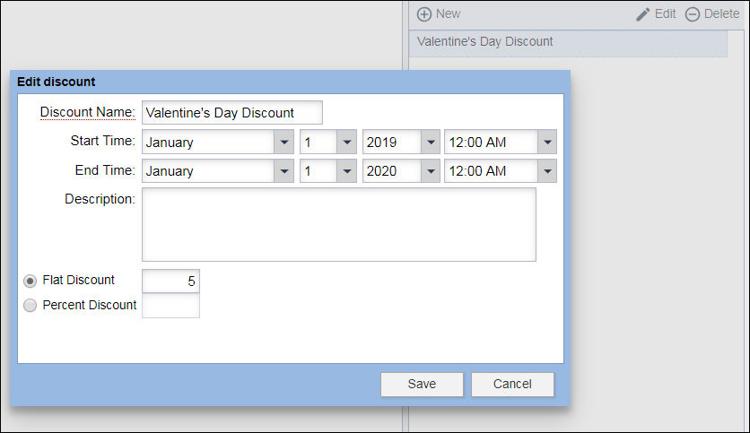 That discount can then be applied to specific packages, or all packages at once.
Once applied to a package, the discount is visible at the point when a user is choosing the packages they want to purchase. The headline, description and price can all be viewed at this time, so it is recommended to ensure that the description contains any caveats or restrictions to the discount.

As the user continues through the ad purchase process, the discount is automatically applied and visible in the cost preview area.