In this week's release, we are adding more functionality for managing the BLOX Now App from within the BLOX CMS block editor. With this new feature, you can more easily create a menu that highlights the importance of the app content or the popularity of various sections.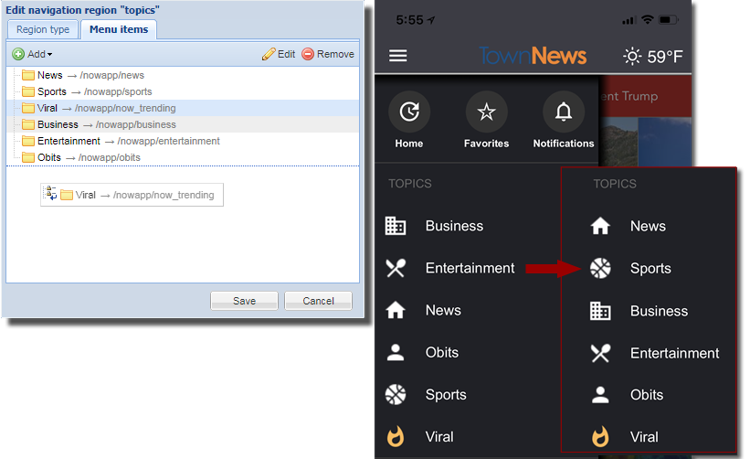 Currently, the BLOX Now App topics menu is based on sections populated beneath the BLOX Now App URL on the BLOX site. By default, it shows these URLs in alphabetical order.
We are now adding a new navigation region to the BLOX Now App administration interface that allows you to customize the navigation. Change the order of menu items, change labels, or even upload different icons.
Note: this feature is backwards compatible. If you do not use the new navigation region, no changes will be made to your BLOX Now App. However, once you populate the new navigation region, that region replaces the existing alphabetical menu.
Read the detailed release notes here.