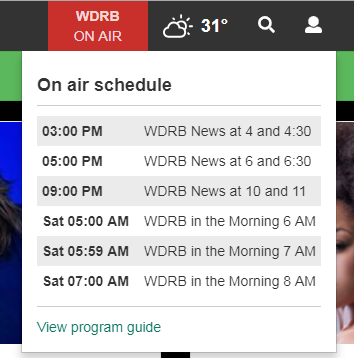 Connect your Field59 schedule feed with the new "Utility: Schedule notification" block being rolled out this week. Use this block when a show is live streaming to show an icon such as "ON AIR."
In addition, when you hover over the button, a schedule of shows is available for end users to see.
It's a great way to promote a streaming channel schedule.