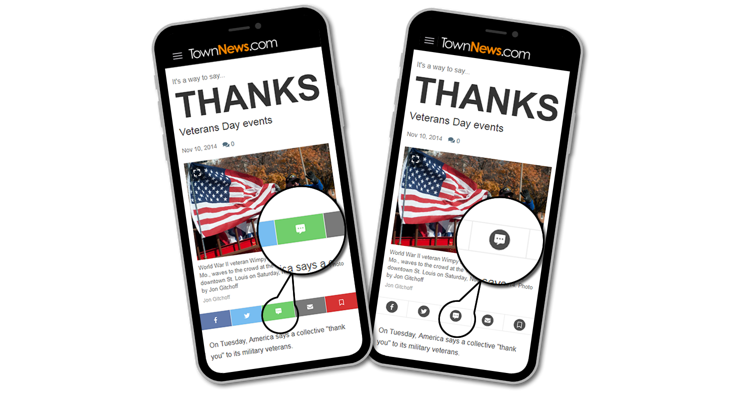 This week we are adding new tools targeted to smartphones to help you connect even more with your audience.
First, we are improving the functionality of the social tools bar on mobile. Now, we will show an SMS button instead of showing the print button on mobile phones. In user testing, this button has been shown to improve engagement with mobile users.
Print functionality is still available via the browser's built-in functionality.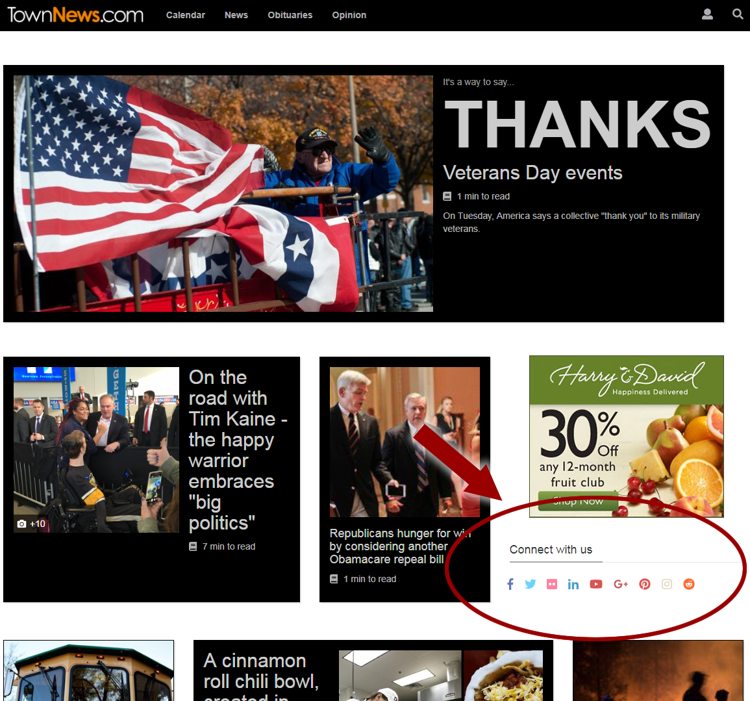 Secondly, we are adding new networks and options to our "Utility: Social links" block. Additional networks include Reddit and Vimeo. It also has links available to promote other services such as Email, Apps, OTT and Live Streams. Use these link blocks to promote all of the different distribution platforms to which you push your content.
Here is a complete list of the new items that are available:
Reddit
Vimeo
Email
iOS App URL
Android App URL
OTT URL
Alexa URL
Live Stream URL