Users looking for a business will now be able to revise search criteria from within the search results page.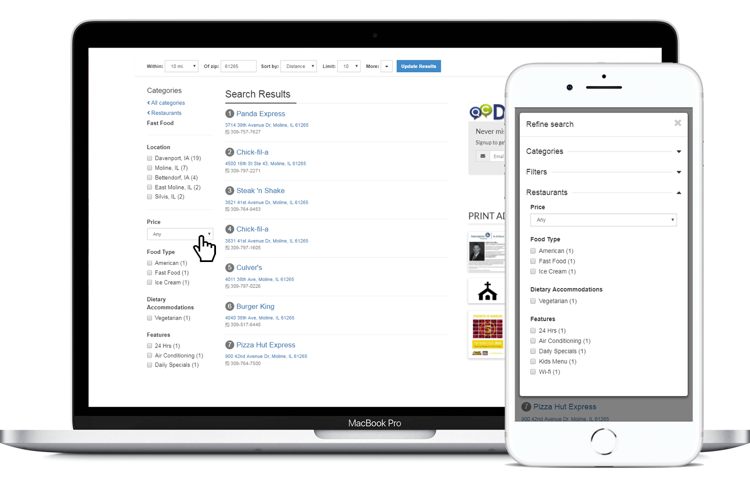 Business searches will now query against your entire BLOX Business Directory database and display additional filtering options along the left-hand rail, or under a "Revise" button in mobile viewports. This new improvement pairs well with our apartment fielded data as well as our latest addition, restaurant fielded data! 
The total number of results will display alongside each available facet.
Filter within search results by:
Category
City
Features
Price range
Bedrooms
Bathrooms
Flags
and more!
Have any restaurants in your Business Directory now? Help them get discovered by updating their data today and getting them included in this enhanced search experience!