BLOX Live e-Editions has some great upgrades coming for the user experience with this release. These include increased flexibility with design options available for each publication, expanded menu options, and new in-app search functionality.
Watch this video from our last webinar for more details:
Some of the new design options now available are centered around the display the Page (replica) view of live e-Edition. This view is displayed either because there is no editorial content associated with the page, or the reader has specifically chosen that view as their preferred reading option. Sites can now choose to show the Page view by default per publication.

Defaults can also be set for the page to be viewed by width (current behavior) or height.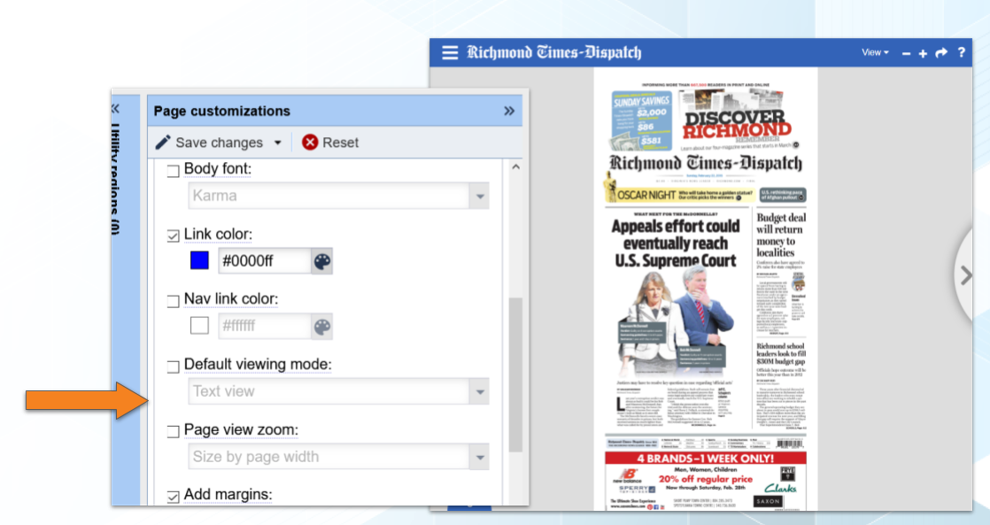 Also to supplement revenue for publications, a new ad position has been added to the Page view.
We are also adding an in-application search so readers will always stay within the BLOX Live e-Editions user experience.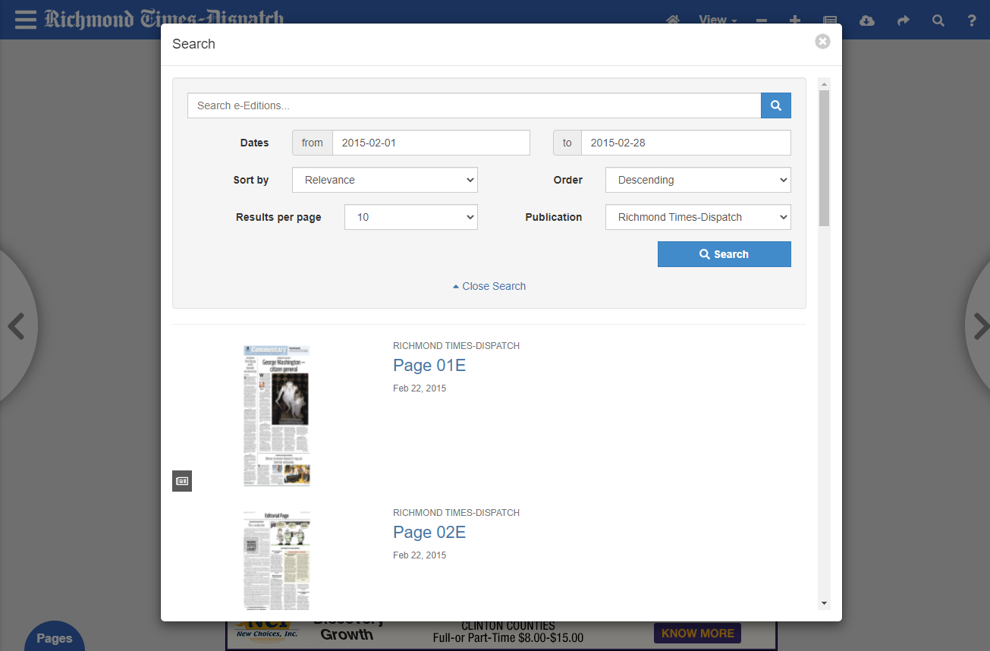 There is all of this and more coming with this release. Read the detailed release notes here.