Now, when you click on "find assets" (children, siblings or parents) you can easily add assets from multiple different searches or pages of results, re-order them, and then add them to your asset all at once.
First, click on "find assets."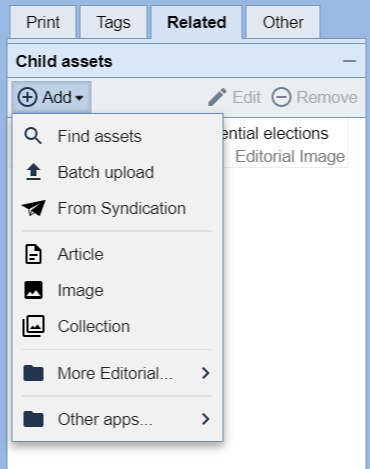 You will be presented with a new enhanced panel, similar to the "From Syndication" panel. Then, perform a search using the left side panel.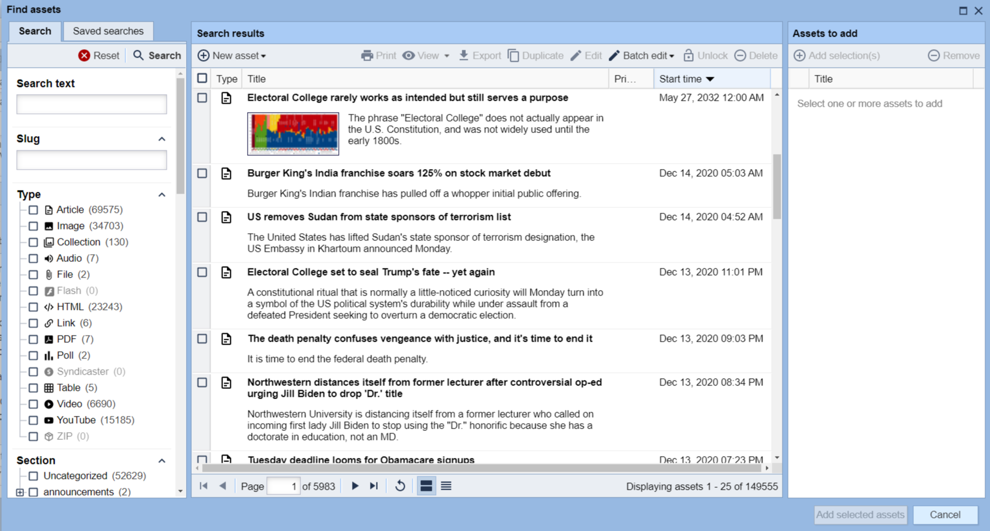 When results are available, you can select them, and then click on "add selections" in upper right corner. This action will add the selections to the "Assets to add" queue.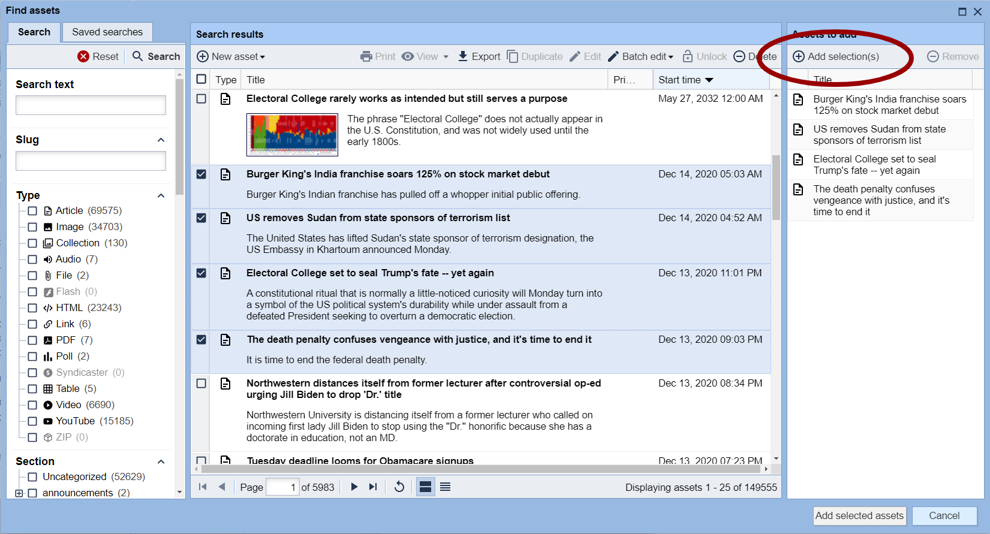 While the assets are held in the "Assets to add" queue, you can do additional searches, click through additional results pages, or re-order the assets in the queue. Once complete, you can click "Add selected assets" in the bottom right side of the screen.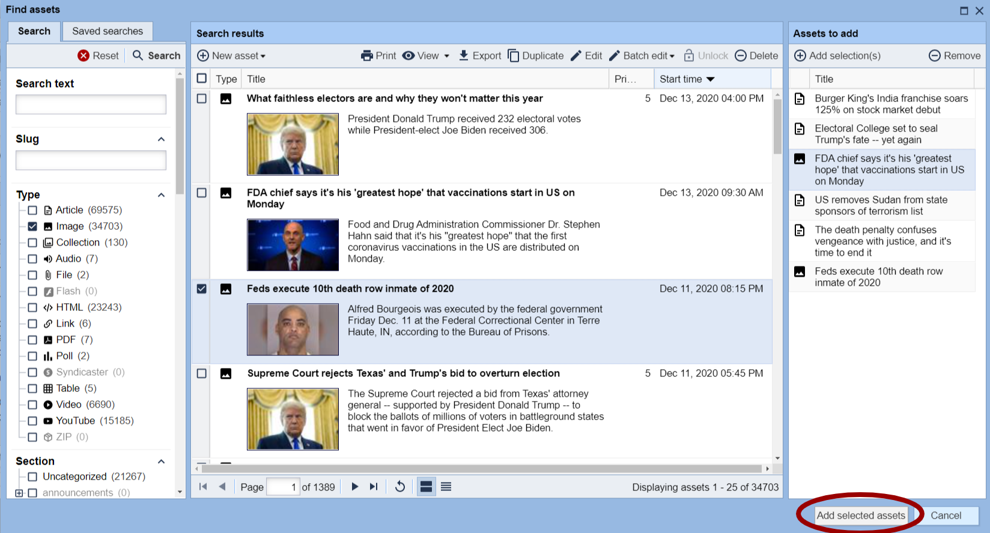 This will then add your queue of assets, in the order you specified, to the asset.