When users forget their password or are having trouble logging in, it can be a frustrating experience for them, and the customer support staff at your organization trying to help. BLOX CMS will now make this process much easier by adding a new "instant login" feature.
In the Community -> User Accounts area, right click on a user and trigger an "instant login" email to be sent to their email account.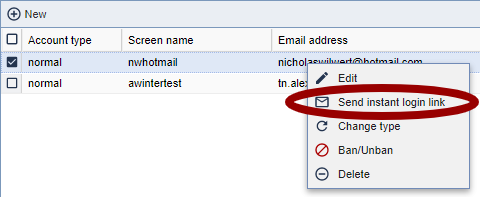 This allows them to click on the link in the email and be sent to the website already logged in, with no password. The session will be authenticated for 24 hours, during which time the user can reset their password, or just browse the site as needed. After 24 hours the user will need to log in again.