We are excited to announce a new integration with The World Table—an engagement and community commenting system with advanced features at no monthly cost.
The World Table will now become one of the options available via the "Commenting mode" URL property option in the BLOX CMS Block Editor.
In addition, there is a new "Commenting System" block that allows publishers to create new widgets to promote their best comments within The World Table system.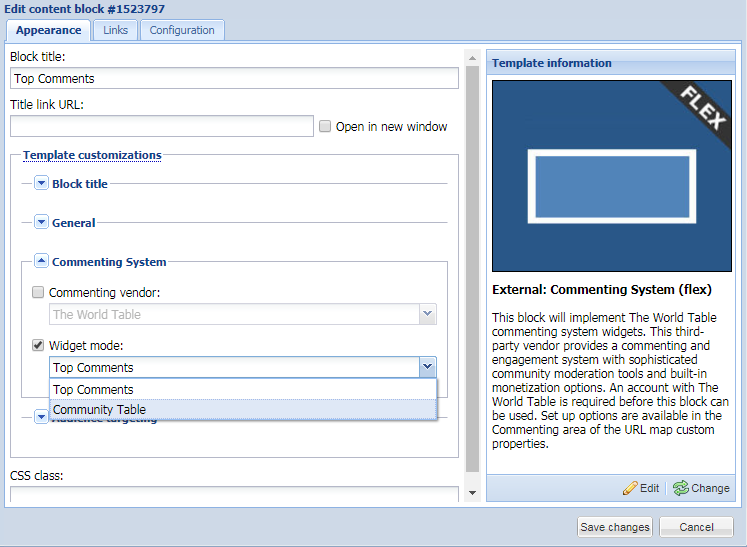 The World Table includes some powerful engagement options, such as:
Commenters are incentivized to post useful, relevant comments in order to improve their "score" which is displayed next to their username.

Editors can spotlight good comments with one click to add them as an "Editor's Pick." The comment is then highlighted at the top of the comment thread for that story.

The World Table engagement system creates a new "Community Table" section where stories with active comment threads are listed to encourage conversation.
For more information on engagement options, click here.
The system also includes sophisticated community moderation tools, engagement options like quizzes or star ratings, and notification emails for commenters so they alerted to new comments or feedback on their conversations. 

To sign up, simply create an account on The World Table using the BLOX CMS sign-up process. Once your account is created, you'll go through a quick set up process, and then will be presented with your site ID: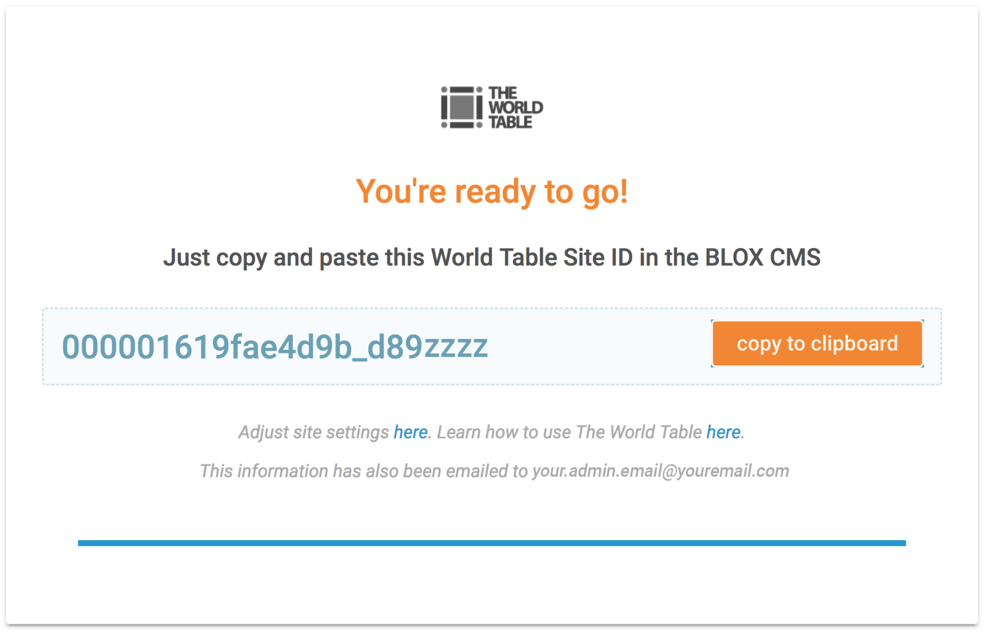 That ID is then added to The World Table site ID setting in the URL properties.

Remember, as with any BLOX CMS URL property, this can be added to a sub-URL for testing purposes. So, sign up, set it up on a test URL and try it out today.