Due to customer feedback, we have added a new behavior to our front-end templates to better handle when there is a video, plus additional photos.
Previously, if an article had related video and photos, the photo took precedence and the video would fall to the side or the bottom of the article. Many media sites felt that they wanted to prioritize video in this instance, instead of prioritizing the photos.
So, we've added a new toggle so that, if enacted, a video with both photos and videos will combine them together at the top of the page in a multimedia slideshow, showcasing the video first, but then allowing the photos to be displayed in the same gallery so they are easy for the user to find.
Current behavior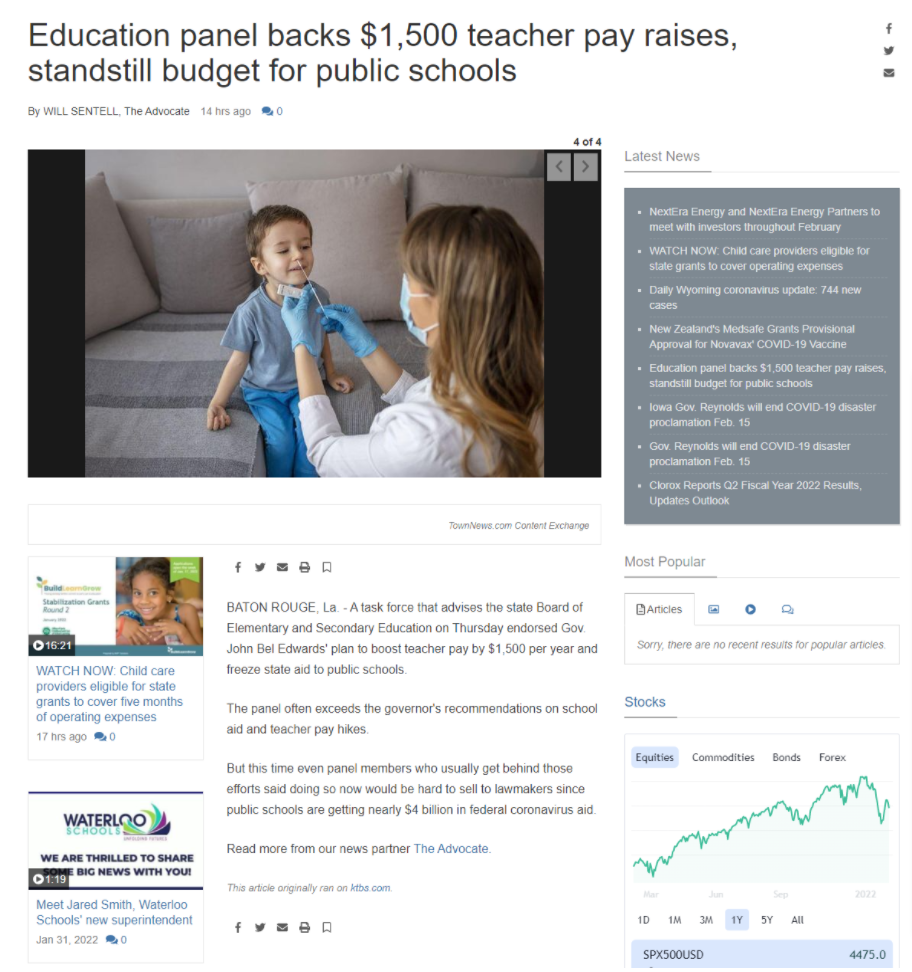 The default set up prioritizes photos, so that when an article has both videos and images, the photos create a gallery at the top of the page, and the videos drop down to the left or below the article.
New behavior
The new behavior creates a multimedia slideshow at the top of the article, and prioritizes the videos.