In this week's Flex Templates release, we are excited to introduce a brand-new "package" block. Group together multiple stories, external links, video and other media into a precise package for presentation—similar to grouping items together for packaged print pieces or a special report in a newscast.
The first package block, "Package: Presentation", is meant to show multiple stories under a single headline. It also offers the opportunity to have a background image and story highlights for the group.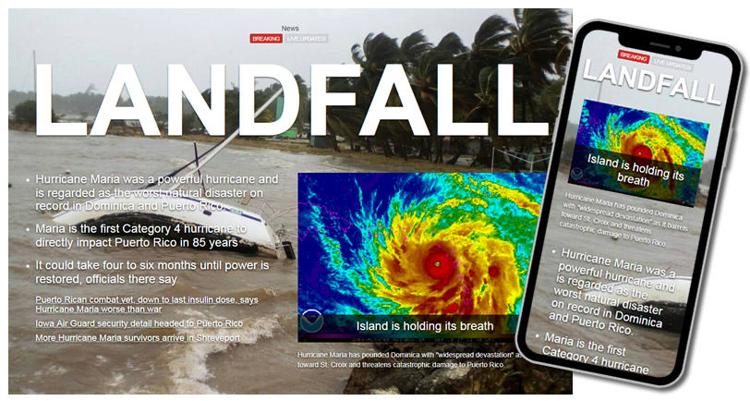 For example: a breaking news scenario of a big explosion at the local factory could include a main story about the explosion, a video of the firefighters battling the aftermath, another story with a list of charities accepting donations, a link off to a Facebook group where people are looking for loved ones, and so on. These various items may be tied to the article and displayed on the article page, but this new block allows you to pull them out onto the front page for a grouped presentation.
We have plans to produce additional package blocks in the future. Let us know if you have any design ideas for this type of presentation. We'd love to hear from you.