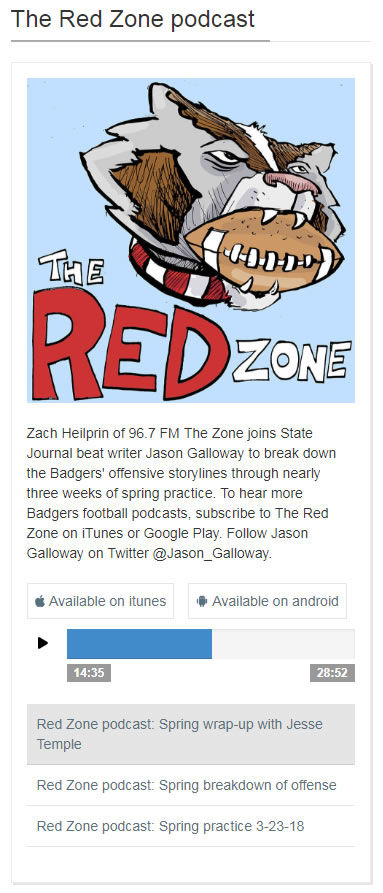 In this week's Flex Templates release, we are very happy to introduce two new tools to help media organizations publish and promote their podcast shows.
Specialized iTunes feed
Firstly, we have added a new format for RSS feeds which will produce a specialized feed specific for iTunes. You can create a new search using our standard search queries, and then use ?f=rss&altf=itunes in the URL parameters to trigger the new iTunes mode. For example:
https://www.example.com/podcasts/tigers/?sd=desc&l=100&nsa=eedition&t=audio&f=rss&altf=itunes
Because this specialized output requires additional channel information, we've added a new URL property group on the search skin for this. To set up the channel information, create a new URL and apply the search skin to it. Then go to that URL in the BLOX Block Editor to access the podcast specific properties.
For each new postcast, create a new URL with the search skin attached to it, and edit the individual custom properties per URL for each podcast.
New Podcast block
We are also adding a new block, "Utility: Audio/Podcast Player", to display a playlist of audio assets. Each asset shows up as a podcast in the playlist, and can be played directly in the block.
In addition, information about the podcast such as artwork, description, iTunes link, Google Play link, can be added to the block as part of the custom properties.
Thanks to Joe Hansen, Director of Platform Development at APG West, for his contributions on the podcast project.